Inmates Escape Prison Through Hole Behind Toilet
Two of the six escaped inmates from the Tennessee prison have been found while authorities search for the other four.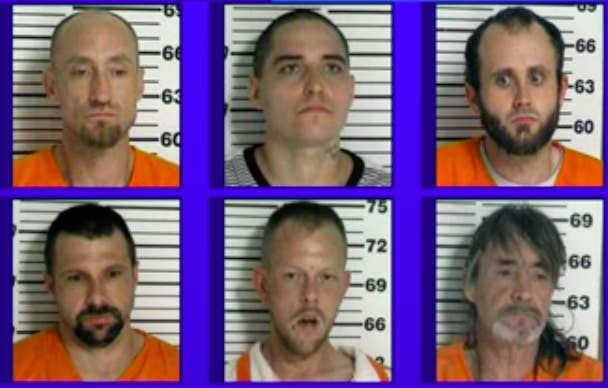 Six inmates at a jail in Tennessee escaped on Christmas morning through a hole behind a toilet, the Cocke County Sheriff's Office said. Two of the men have since been found, while authorities search for the remaining four.
The inmates escaped the Cocke County Jail Annex in Newport, Tennesse, after a water leak occurred behind a wall unit stainless steel toilet, the sheriff's office said, according to ABC News.
"Apparently the bolts holding the unit rusted out and there was prior damage to the concrete due to plumbing repairs," according to the sheriff's statement. "The inmates vandalized the lavatory removing it from the wall and gained access to a hole which led outside of the facility."

One inmate was found in a nearby home and another was captured after a foot chase.
One of the inmates still on the run, David Wayne Frazier, is considered to be dangerous, the sheriff's office said.

Local authorities did not respond to additional requests for comment from BuzzFeed News.