People In North Korea Named "Jong-Un" Now Have To Change Their Names
There can only be Un.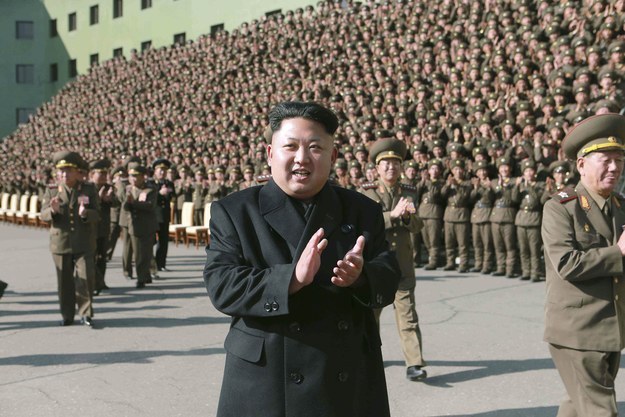 North Korea has long taken steps to ensure its ruling family is a constant presence in the lives of average citizens: Homes are adorned with portraits of former rulers Kim Il-sung and Kim Jong-il, their birthdays are national holidays, and statues of the men can be found in all major cities. Now, in a further step just to make sure everyone knows who's running the show, the New York Times reports current ruler Kim Jong-un will be the only person named Jong-un — even though it is a very common Korean name for both men and women.
In addition to banning parents from naming their newborns Jong-un, the men and women who already have the name have been ordered to register with new ones, according to the Times report, which cites South Korean government officials.
The same policy was in effect during Kim Jong-il's and Kim Il-sung's rules, declaring that no other person in North Korea should have the same name. South Korean officials have suspected Kim Jong-un has enforced this policy since he took power in 2011.
On Tuesday, according to the Times, South Korean national broadcaster KBS reported on an internal North Korean government document, dated Jan. 5, 2011, which instructed North Koreans named Jong-Un to adopt new names.
"It's true that in North Korea, they now allow only one Jong-un," an anonymous South Korean government official told the Times.