Hundreds Gather For Charlie Hebdo Staff Funerals In France
The funerals for the Charlie Hebdo cartoonists and other staffers took place around France, about a week after the newspaper's office was attacked.
Bernard "Tignous" Verlhac, 57, was buried in Montreuil, near Paris.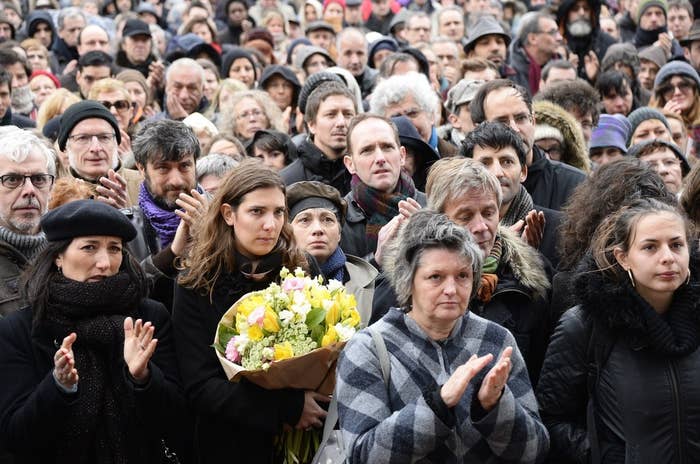 Tignous began drawing for the media in 1980.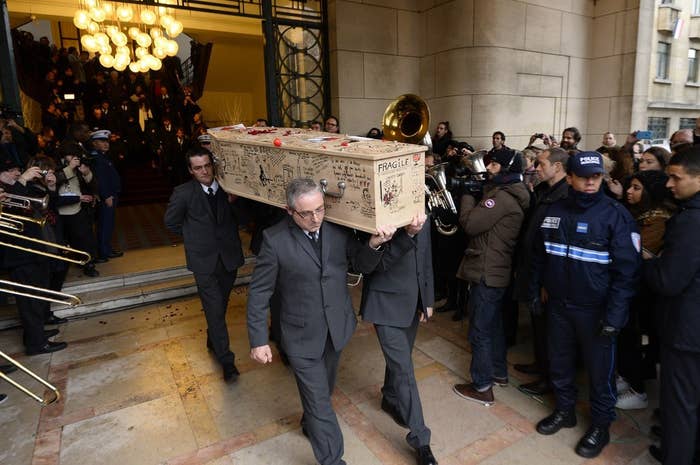 Cartoons and notes were drawn on the coffin in his honor.
Tignous was a part of network of cartoonists called Cartooning for Peace. His early cartoons appeared in L'idiot international, La grosse Bertha, and L'événement du jeudi, according to his bio.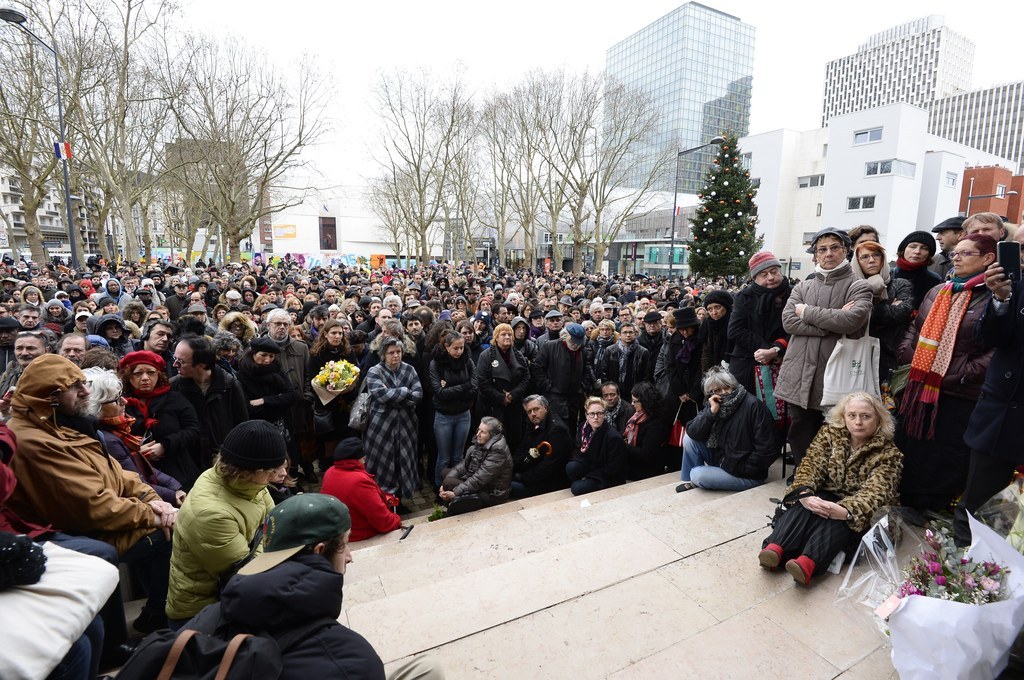 His wife, Chloe Verlhac, gave a speech during the funeral service.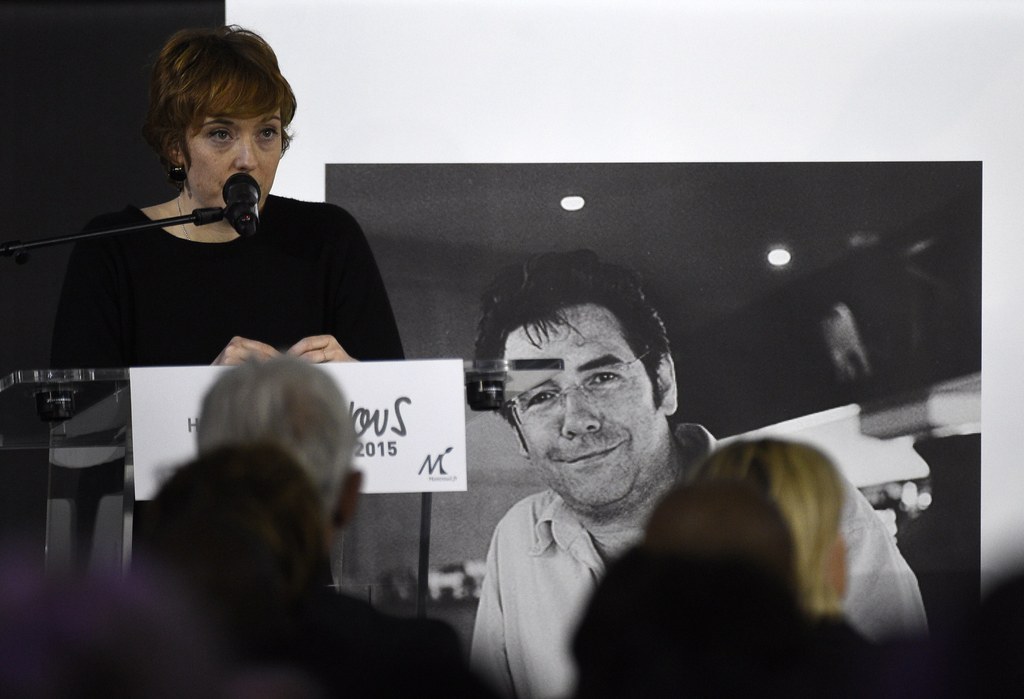 French Justice Minister Christiane Taubira also spoke.
Charlie Hebdo cartoonist Renald "Luz" Luzier, who drew newspaper's latest cover, attended the funeral of Elsa Cayat, an essayist and columnist, in Paris.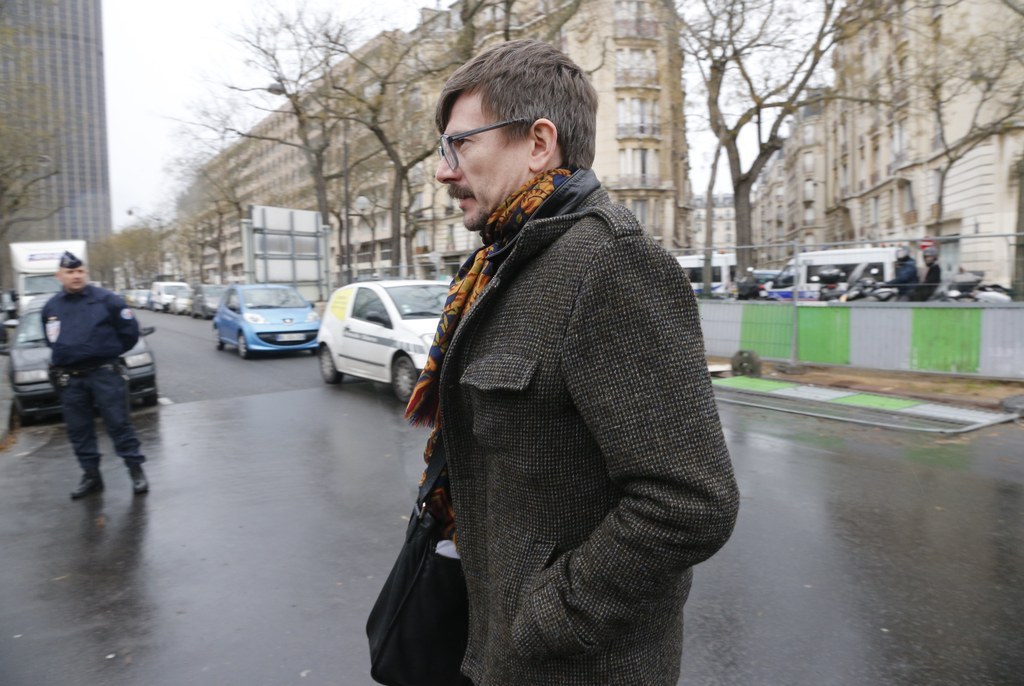 French writer and TV host Franz-Olivier Giesbert attended the funeral of Georges Wolinski in Paris.