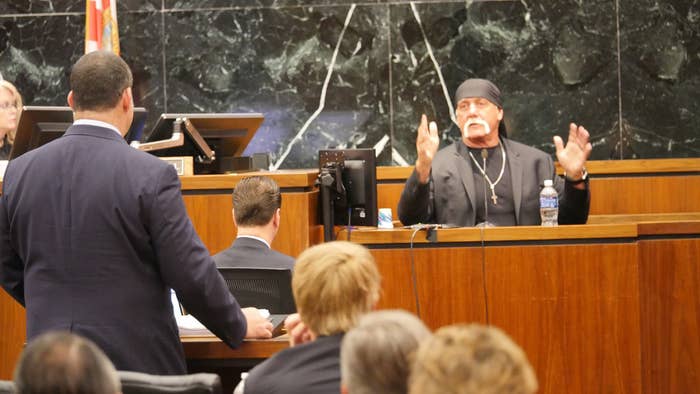 A jury in Florida awarded Hulk Hogan more than $25 million in punitive damages Monday, days after Gawker was ordered to pay the former wrestler $115 million for posting a clip of his sex tape.
Of the total amount, Gawker was ordered to pay $15 million, the site's founder Nick Denton must pay $10 million, and former editor A.J. Daulerio, who posted the story and video, $100,000.
Hogan — whose real name is Terry Bollea — sued Gawker Media for $100 million after the website published the clip without his consent, causing him "severe emotional distress," his lawyers said during the trial. Hogan maintains he did not know he was being filmed at the time of the encounter.
Hogan's lawyer, Ken Turkel, had urged the jury to "send a message" and "make a statement" in reaching the punitive figure.
Judge Pamela Campbell told jurors that while punitive damages are meant to punish defendants and deter others from committing similar incidents in the future, they can't be set to a point "that would financially destroy or bankrupt" a defendant.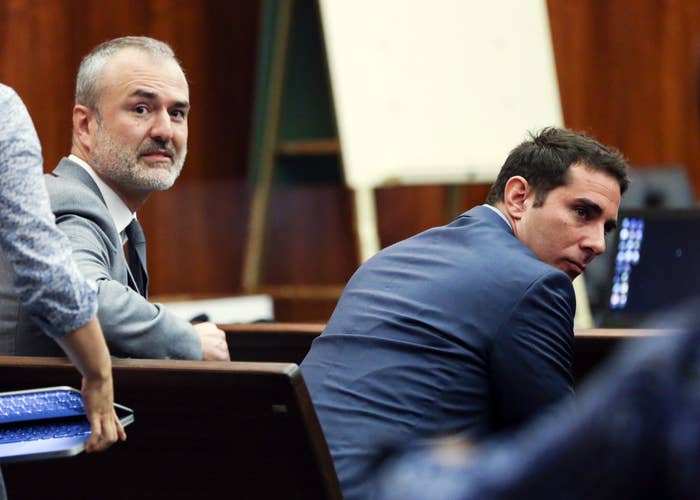 Gawker Media's gross revenue in 2015 was $48.7 million, Campbell said, and Denton's pre-judgment net worth is $121 million.
She went on to say that Daulerio, Gawker's then-editor who posted the video and the accompanying commentary, does not have material assets – but rather $27,000 in student debt.
Gawker's attorney, Michael Berry, pleaded with the jury to skip punitive damages, saying the $115 million judgment last week "is punishment enough."
"Your verdict will send a chill down the spine of writers, producers, and publishers throughout the country," Berry said, adding that the verdict already rendered will be financially devastating to Denton and Daulerio.
In a statement after the verdict, Gawker President Heather Dietrick said she was "confident" the site would win on appeal.
"Didn't the jury deserve to know that Bubba told his radio listeners and then the FBI, in a meeting where lying is a criminal offense, that Hulk Hogan knew he was making a sex tape?" Dietrick said. "Didn't the jury deserve to know the FBI uncovered multiple tapes of Hulk Hogan having sex with Bubba's wife? Didn't the jury deserve to know about the text messages Hulk Hogan sent to Bubba that undermine this case?"