A Florida jury on Friday awarded Hulk Hogan $115 million in his lawsuit against Gawker, finding the media company violated the wrestler's privacy by posting a 90-second clip of him having sex with the wife of his best friend, Bubba the Love Sponge.
The verdict in his favor came after a three-week trial in which jurors heard testimony from Hogan and several Gawker employees, including founder Nick Denton and former editors A.J. Daulerio and Emma Carmichael. The jury deliberated for less than six hours.
Friday evening, Hogan thanked God for the outcome of the case.
The massive sum includes $55 million for economic damages and $60 million for emotional distress. The jury was ordered to return Monday to deal with punitive damages, meaning Hogan's award could grow substantially.
The jury also found Denton and Daulerio personally liable, although it had yet to be determined for how much.
According to reporters at the scene, Hogan cried as the verdict was read.
In a statement issued after the verdict, Denton vowed to appeal the case, saying, "we have already begun preparing, as we expect to win this case ultimately."
"Given that key evidence and the most important witness were both improperly withheld from this jury, we all know the appeals court will need to resolve the case," Denton said.
Hogan — whose real name is Terry Bollea — sued Gawker Media for $100 million for publishing the clip without his consent, causing him "severe emotional distress," his lawyers said during the trial. Hogan maintains he did not know he was being filmed at the time of the encounter.
Last year, Denton said that millions of dollars in damages could shut down Gawker Media. However, in an interview with BuzzFeed News days before the trial began, Denton said he felt more confident because Gawker had raised outside investment funds.
"We're generally rather relaxed and confident about our financial position," Denton said.
The clip, though posted in 2012, was recorded in 2007 — a time Hogan described a as a "low point" in his life due to the problems he was having with his then-wife Linda.
"I'm torn, my family is torn," Hogan said in court, describing the impact that the release of the tape had on his life. "It turned my world upside down."
"I was depressed," he told the court. "I was at a low point in my life and when Bubba said to come to his house, I was just desperate and I went over there and one thing led to another."
During closing arguments, at the end of a three-week trial, Hogan's lawyer Kenneth Turkel said Gawker didn't have the "decency" to contact anyone in the video for comment.
"With a click, he uploads this thing onto the internet and turns this man's life upside down," Turkel said of Daulerio.
He went on to say that Denton was proud of ruining Hogan's life.
"This guy's up in New York sitting behind a computer playing god with other people's lives," Turkel said of Denton.
During closing arguments, Gawker's lawyer, Michael Sullivan, reminded the jurors — who did not view the sex tape — that Hogan asks Bubba the Love Sponge before the encounter, "You're not filming this, are you?"
"Ask yourselves, is this just another antic between two best friends?" Sullivan asked, implying Hogan knew he was being filmed.
Hogan's lawyer brushed off speculation of a publicity stunt, saying the video was made public five years after it was recorded.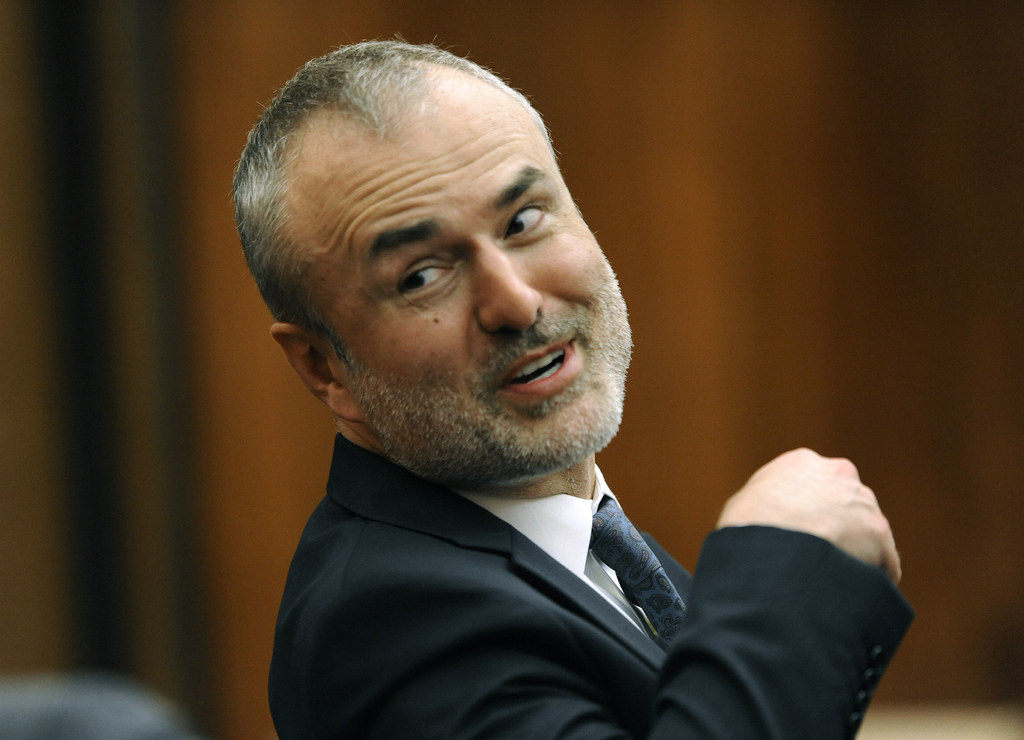 Denton defended himself as a champion of the First Amendment, claiming Hogan's personal life was fair game because he had openly discussed his sex life in graphic detail on radio and television programs such as The Howard Stern Show.
Hogan testified that he had exaggerated and embellished on some of the interviews and that they did not reflect his real-life self — they were instead done in his wrestler persona.
"I do not have a 10-inch penis," Hogan said, referring to an interview he did in character. "Terry Bollea's penis is not 10 inches."
"I was totally Hulk Hogan [during the interviews] because I wasn't at home in my private house," Hogan said.
Hogan's lawyers said in court that the only reason Gawker published the wrestling legend's sex tape was for "power and profit" and to "virally market their website."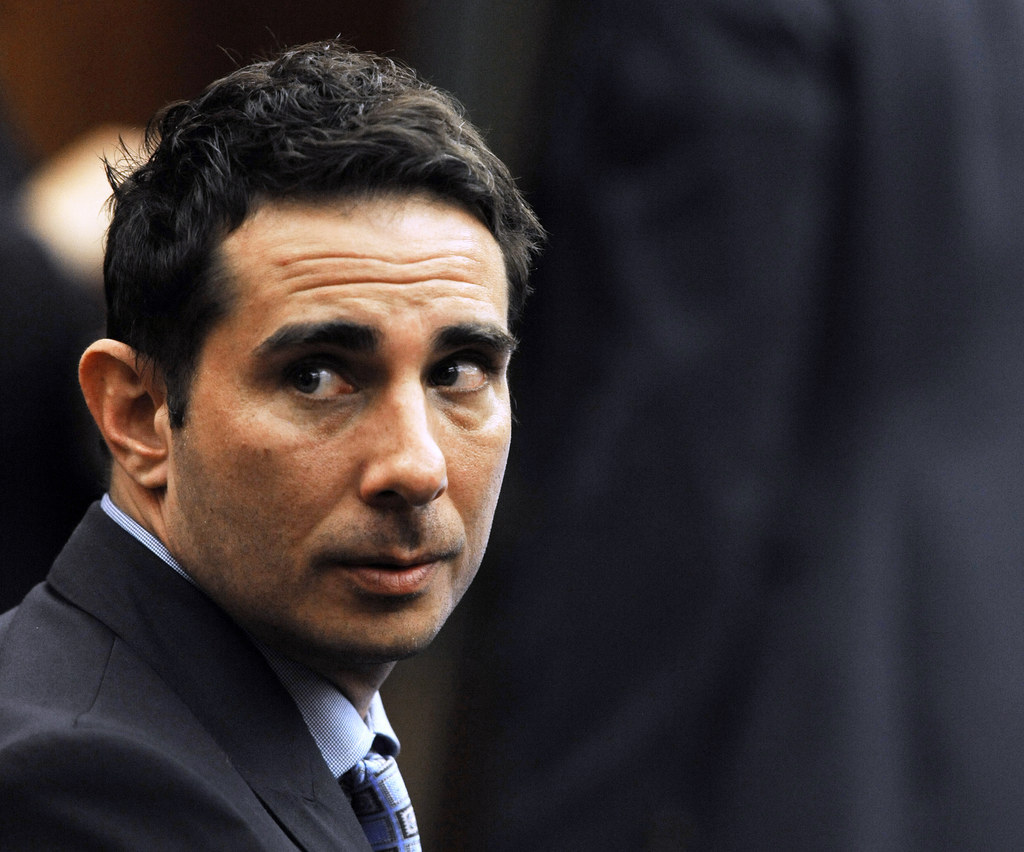 Daulerio, who ran Gawker.com in 2012, directed the editing of the video and wrote an accompanying 1,400 word play-by-play under the headline "Even for a Minute, Watching Hulk Hogan Have Sex in a Canopy Bed Is Not Safe for Work but Watch It Anyway." He said he received a $2,000 bonus for the surge in the site's traffic.
On the stand, Daulerio testified that he did not consider Hogan's right to privacy before posting the video.
"He's a public figure, and this tape was already discussed in many other publications at that point," Daulerio said, referring to stories of the tape's existence.
When asked if he cared if the tape would cause Hogan "emotional distress," Daulerio responded, "that's not my job."
"When you edited the tape, you made sure the readers saw Mr. Bollea's penis, didn't you?" Hogan's lawyer Shane Vogt asked.
"Yes," Daulerio responded. "I included images of his penis because that's sometimes what happens when two people have sex. There are body parts involved."