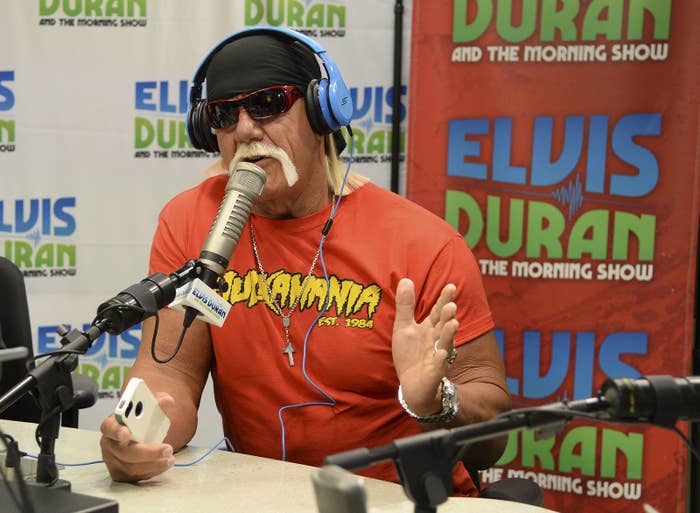 A forensic expert hired by Hulk Hogan will examine Gawker employee computers, servers, emails, phone records, and text messages to investigate the legendary wrestler's claim that the media company was behind the July leak of his racist rant.

On Wednesday, Pinellas County judge Pamela Campbell ordered that a court-appointed expert – hired at Hogan's expense – can inspect communication of Nick Denton, Gawker's founder and CEO, former editor A.J. Daulerio, and the company's president and general counsel Heather Dietrick.
Hogan, whose real name is Terry Bollea, sued Gawker Media for $100 million in 2012 claiming the media company violated his right to privacy by publishing a clip of a sex tape of him and Heather Clem, the now ex-wife of Hogan's friend Bubba the Love Sponge. A fierce legal battle has been going on ever since. The trial was set to begin in July 2015 but was postponed days before jury selection due to a legal technicality. The trial was rescheduled for March 2016.
In July, weeks after the trial was postponed, Radar Online and the National Enquirer reported Hogan used racial slurs on the sex tapes, which were under the court's protective order. Hogan's legal team filed an emergency motion to investigate whether Gawker leaked the sealed transcript of the tapes.
"The limited discovery is being permitted for the sole purpose of determining whether or not this serious allegation is true," Judge Campbell wrote in the order.
Gawker has denied leaking the information. Executive Editor of Radar Online, Lachlan Cartwright, tweeted at the time the story was published that he did not get his information from Gawker.
Hogan's lawyer, Charles Harder, refused to comment other than to say "the order speaks for itself."
A lawyer representing Gawker, Mike Berry, told BuzzFeed news that the media company plans to appeal the order.
"The judge's order is literally unprecedented," Berry told BuzzFeed News. "It has no basis in law or fact. This order should send a shiver down the spine
of all media companies and anyone who believes in the free press."
The forensic expert will be permitted to search key terms such as "Hulk Hogan," "Bollea," "DVD details," and "racist," among others.
The expert will be able to search data from June 26 – the date a federal judge ordered the FBI to turn over evidence to Gawker from its investigation of the sex tape – to August 6, 2015.