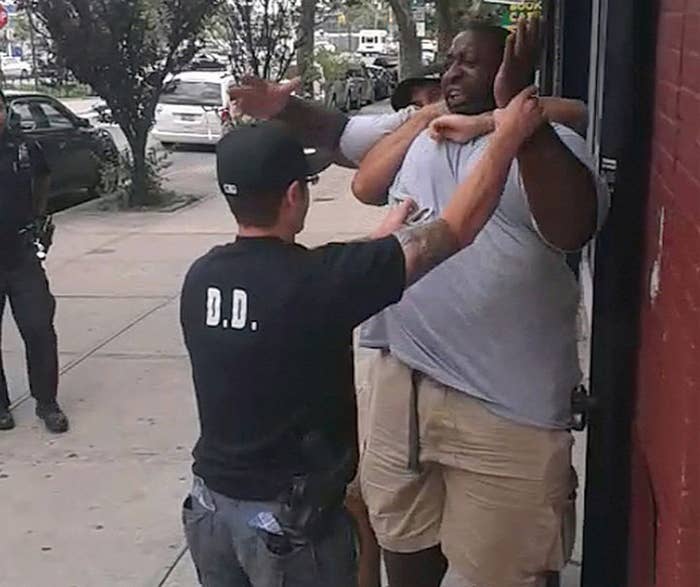 The hospital that sent paramedics to treat Eric Garner — who died after he was placed in a chokehold by a police officer in Staten Island — has agreed to pay his family $1 million.
The agreement with Richmond University Medical Center is separate from the $5.9-million settlement New York City paid the family in July.
A spokesperson for the hospital confirmed the settlement to BuzzFeed News on Tuesday, but would not provide additional comment. Garner's family could not be immediately reached for comment.
Garner, a 43-year old resident of Staten Island, died July 17, 2014, after New York police officer Daniel Pantaleo put him in a chokehold during an attempted arrest over selling untaxed cigarettes.
The city's medical examiner declared Garner's death a homicide, but a Staten Island grand jury declined to indict Pantaleo, sparking widespread demonstrations.
A witness captured the encounter on a cell phone, including Garner's final words – "I can't breathe" – which became a rallying cry in the Black Lives Matter movement that spread across the U.S.
According to the Associated Press, two paramedics and two emergency medical technicians were suspended without pay following the incident. The hospital reportedly has since reinstated them into non-patient care roles.