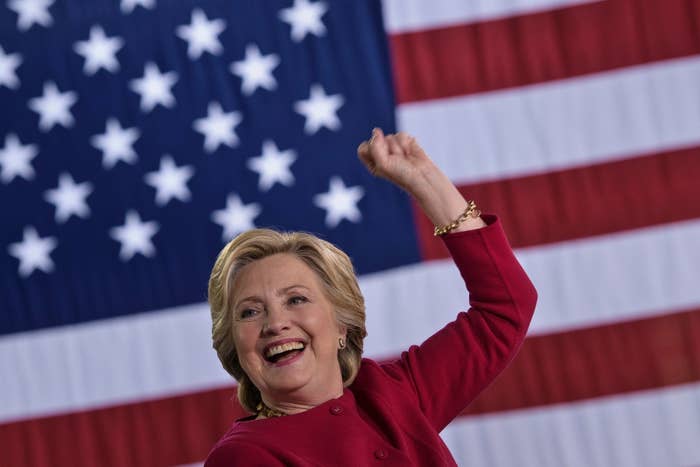 At a town hall in Pennsylvania on Tuesday, Democratic presidential candidate Hillary Clinton called on women to stand up against online bullies who shame and mistreat them.
During the town hall, a 15-year-old girl told Clinton, "At my school, body image s a really big issue for girls my age. I see with my own eyes what Donald Trump does when he talks about women and how they look. As the first female president, how would you undo some of that damage and help girls understand they are so much more than what they look?"
The girl's question drew cheers from the crowd, as Clinton herself shouted, "Thank you! Wow. I am so proud of you for asking that question."
"My opponent has just taken this concern to a new level," she continued. "Think about it, my opponent insulted Miss Universe. How do you get more acclaimed than that?"
Clinton said that women cannot take Trump's comments seriously anymore.
"We need to laugh at it, we need to refute it, we need to ignore it and stand up to it, and especially the bullying," Clinton said. "There are too many young women online who are being bullied about how they look and being shamed and mistreated."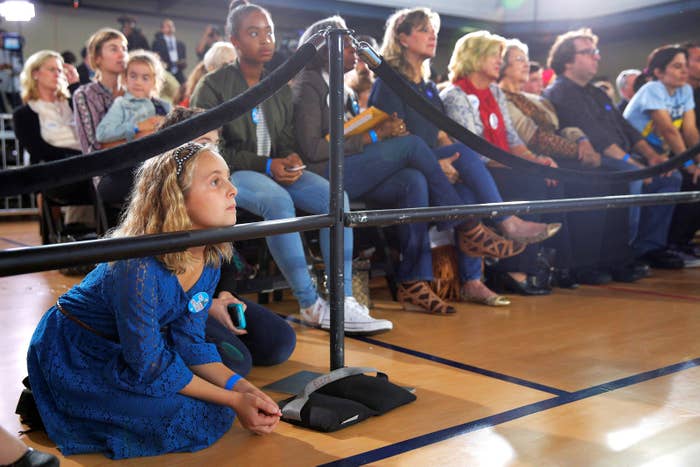 Clinton has gone on the offensive since last week's presidential debate when she slammed Donald Trump for calling former Miss Universe winner Alicia Machado, "Miss Piggy" and "Miss Housekeeping."
Trump defended his comments the following morning, when he appeared on Fox and Friends to say Machado's weight gain was a "real problem." He later went on a Twitter tirade in the middle of the night against Machado.
Clinton fired back, calling his rant "unhinged, even for Trump."
"What kind of man stays up all night to smear a woman with lies and conspiracy theories," Clinton tweeted. "When something gets under Donald's thin skin, he lashes out and can't let go. This is dangerous for a president."
Trump's litany of past offensive remarks about women have even been featured in a Clinton campaign ad, juxtaposing the comments with images of solemn-looking teenage girls.
At Tuesday's town hall, Clinton said she was proud of the teenage questioner, telling her to remember that women are "more than the way you look."
The girl, identified by the New York Times as Brennan Leach, told the newspaper that she recently lost a friend to suicide.
"It's really hard for me throughout school to see the pain Donald Trump inflicts on my friends," the girl told the Times. "Especially at such an insecure time as middle school and high school."
Watch the moment here: