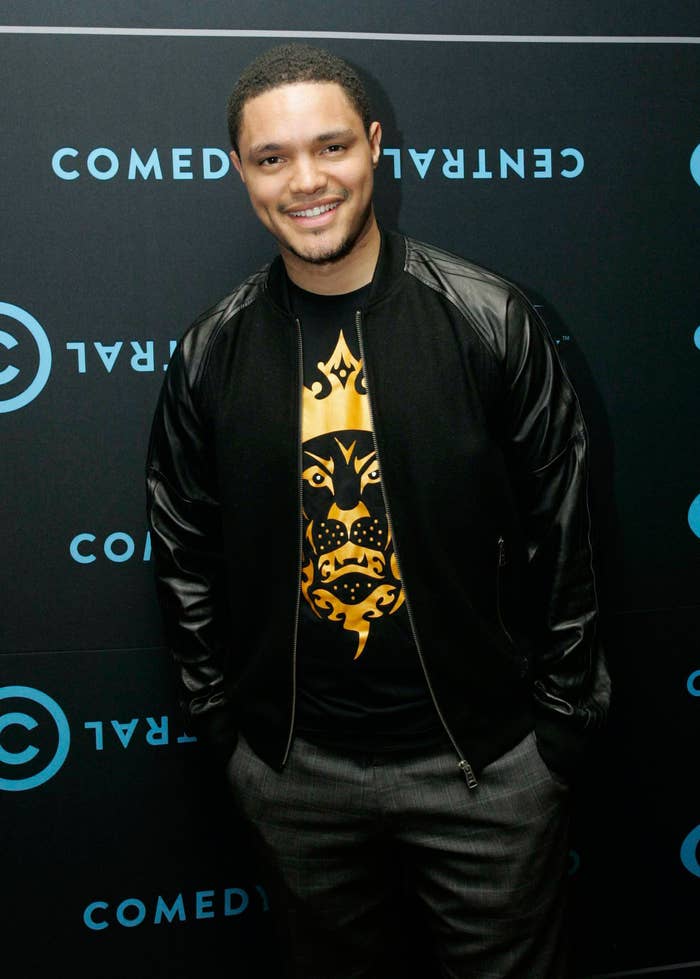 Comedy Central announced Monday, through the New York Times, that Trevor Noah will replace Jon Stewart as the host of the Daily Show.
"You don't believe it for the first few hours," Noah told the New York Times from Dubai, where he is currently on tour. "You need a stiff drink, and then unfortunately you're in a place where you can't really get alcohol."
But wait, who is this guy? While he's not necessarily a household name, he's been a successful stand-up for more than a decade.
Noah is from South Africa. He made his debut on the Daily Show just four months ago, and has only made three appearances so far.
Noah, 31, grew up in Soweto, has a South African mother and Swiss father, and speaks six languages.
During his stand-up performances, Noah jokes about his mixed-race family and how his parents' union was illegal during apartheid.
He started performing stand-up in his early twenties. His bits focus on race and culture, but he doesn't shy away from celebrity news.
He was nominated for Personality of the Year at the 2014 MTV Africa Music Awards and was recently featured on the cover of GQ South Africa.
Here is Noah's most recent appearance on the Daily Show, on March 19.
Noah made his television debut in the United States in 2012 on The Tonight Show With Jay Leno. He also appeared on Late Show With David Letterman. Noah is the first South African comedian to appear on these shows.
It is unclear when Noah will take over hosting. Tour dates listed on his website have him booked through October.
This story is developing. Please check back for updates.