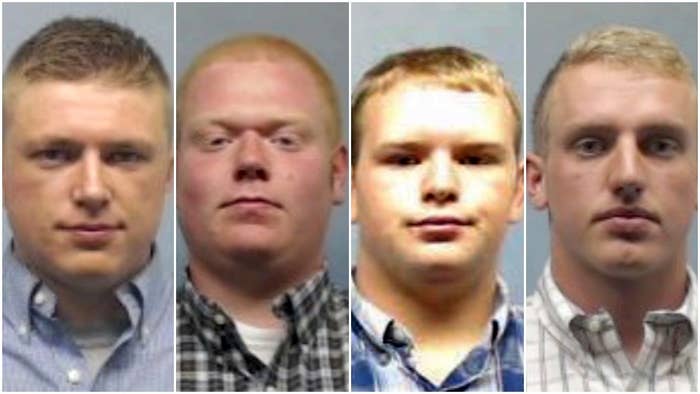 A former football player at Wheaton College in Illinois sued the school and seven ex-teammates Friday, claiming administrators and the head football coach "turned a blind eye" to widely known hazing practices that included kidnapping freshman members of the team.
The lawsuit, filed in DuPage County Illinois on Friday, alleges that the school failed to meaningfully investigate and discipline students and created a "sham hazing policy that it never intended to or actually did enforce in any meaningful way."
Charles Nagy, now 21, filed a lawsuit claiming the March 2016 hazing and kidnapping he allegedly experienced could have been prevented because school officials knew about the practice for more than a decade.
According to a player on the team, hazing was meant "to bring the team closer together and was done 'out of love,'" the complaint states. In 2008, a freshman player sustained serious injuries during a "kidnapping" that sidelined him from playing for some time.
According to the complaint, head football coach Mike Swider and other school officials knew or should have known about the "pervasive and continuous nature of the hazing ritual of kidnapping freshman football players," but turned "a blind eye to it."
"We take the allegation that any member of our community has been mistreated in any way to be a matter of grave concern," Wheaton College spokesperson LaTonya Taylor told BuzzFeed News in a statement. "We strongly deny that the College has allowed a permissive environment of hazing or violence, and are confident that it will not be found to have legal responsibility."
The lawsuit also lists seven football players as defendants who, according to the complaint, all had been "kidnapped" or were involved in other prior incidents.
Four of the men named in the lawsuit — Ben Pettway, Sam TeBos, James Cooksey, and Kyler Kregel — were criminally charged in the case. Paul Moreschi, an attorney for Kregel, said Nagy's allegations "have been highly sensationalized," and expects the legal process to "allow the truth to one day prevail." The others' lawyers did not immediately respond to requests for comment. A fourth man who was charged was not named as a defendant in Friday's lawsuit. All five have pleaded not guilty.
The other three men named in the civil lawsuit — Daniel Ibsen, Nick Blazeck, and Tyler Sigler — were not criminally charged. They did not immediately respond to a request for comment.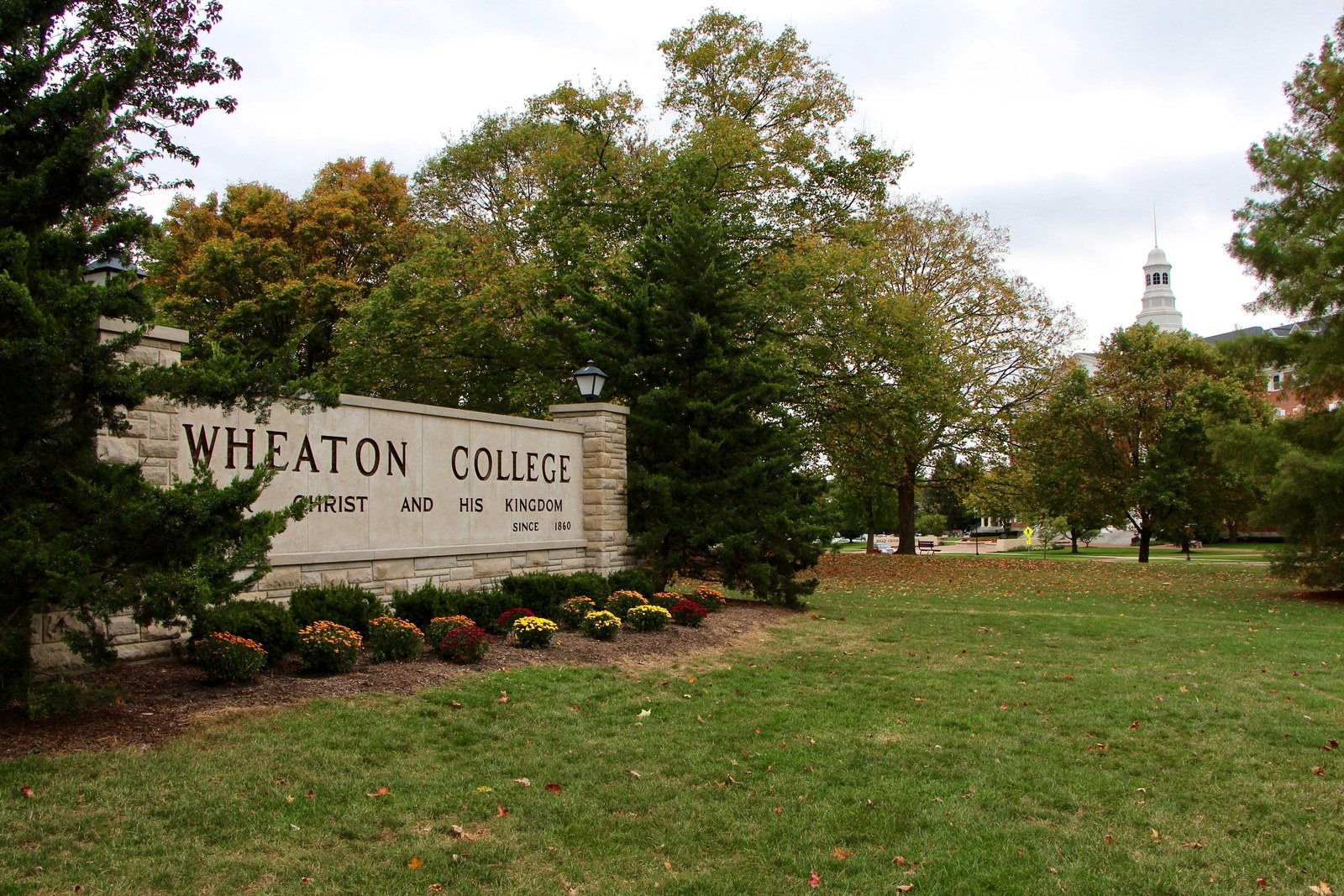 Nagy was a freshman football player at the Christian college when he alleges his teammates broke into his dorm room, kidnapped him, and beat him "as part of a well-established and long-standing hazing ritual of freshman players on the football team."

According to the complaint, Nagy was watching television in a dorm room when several of his teammates stormed in, tackled him to the ground, and duct-taped his arms and legs. Nagy fought back, yelling at the men to stop but could not break free.
Once his arms and legs were bound, the football players allegedly placed a pillowcase over Nagy's head and duct-taped it around his neck. They removed Nagy from the building and put him in the backseat of a pickup truck.
While in the car, the men played Middle Eastern music and made racially and religiously offensive comments about Islam while speaking in accents, according to the complaint. They also talked about having sex with a goat and that "they had their goat right here," while patting Nagy, implying they were talking about him.
According to the lawsuit, the use of the music and fake accents was meant to scare and disorient Nagy, "since one or more of the attackers believed that Arab and Muslim people are 'goat fuckers.'"
While in the car, Nagy said he felt the men place an object near his rectum and then push it in. He yelled for them to stop, according to the complaints, but his pleas resulted in him being punched or elbowed.
The men took Nagy to an off-campus baseball field and dragged him on the dirt. They pulled down his shorts, exposing his buttocks, threw dirt on him, and punched him while he was on the ground half naked, according to the complaint.
Once they were done, one of the attackers partially cut the duct tape so that Nagy could free himself, according to the complaint.
Since Nagy was new to the Wheaton College area and did not have his cell phone on him, he did not know where he was once he freed himself and removed the pillowcase from his head.
About 10 minutes later, he saw another man who appeared to be another victim of the hazing. A car later brought the two men back to campus.
Once back in his room, Nagy called his family and drove himself to the hospital where staff called police.
Nagy withdrew from Wheaton College due to the emotional and physical trauma he sustained, including torn shoulders that required surgeries, the complaint said.
The complaint alleges that Swider — the football coach — tried to cover up the investigation by repeatedly contacting Nagy and his father to prevent him from reporting the incident and to convince him to return to school.
Nagy alleges that Swider, an assistant coach, and several players called and texted him at least eight times in less than an hour appealing to him to return to campus.
Swider allegedly left a voice message telling Nagy the incident was not hazing but meant to be a joke.
Ten minutes later, he sent a text to Nagy saying, "would like to speak to you to get this resolved."
Swider — who is not named as a defendant in the lawsuit — did not immediately return a request for comment.