A gunman opened fire with a rifle Saturday night at a high school prom in northern Wisconsin, injuring two students, according to police.
The incident happened while students were leaving the prom at Antigo High School around 11 p.m., police said.
"City of Antigo Officers who were patrolling the parking area heard shots fired, and one of those officers was able to fire upon the shooter stopping the threat to additional attendees," police said in a Facebook statement. "The officer's immediate response prevented further injuries and possible casualties."
The Wisconsin Department of Justice's Division of Criminal Investigation is leading the outside agency review of the officer-involved death investigation, a spokesperson told BuzzFeed News. He said that it was too early in the investigation to offer details on the shooter's motive and that "agents are busy assessing the facts at this time."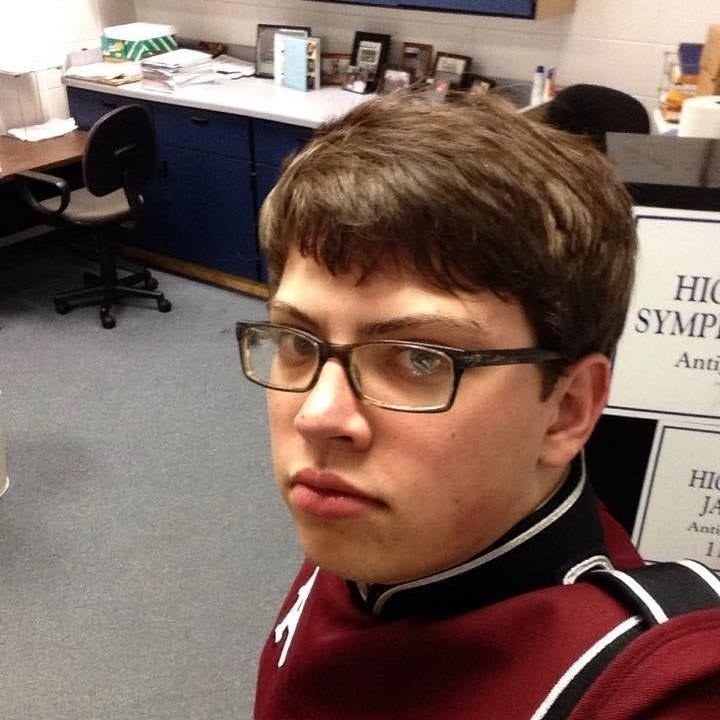 Police identified the suspect as 18-year-old Jakob Wagner and said their initial investigations suggest he acted alone.
Langlade County Coroner Larry Shadick told the Associated Press that the suspect died in the intensive care unit of a Wausau hospital shortly after 1 a.m. local time.
Donald Childs, the administrator of the Unified School District of Antigo, told NBC News that Wagner had graduated from Antigo High School and was "frequently in the school" in his capacity as a paid volunteer for the art department. Childs described Wagner as a "student with a disability." His social media photos show him to be a member of the school's marching band.
According to some of Wagner's former classmates, he was bullied through middle school and high school and had recently broken up with his girlfriend, who is seen in many of his Facebook and Instagram photos.
Emily Fisher, who graduated from Antigo High School last year, said on Facebook that she knew Wagner since middle school. "He was pretty troubled to be honest," she said in a Facebook comment.
Fisher told the Wausau Daily Herald that Wagner was "bullied a lot" partly because of his poor hygiene. Fisher, who had given Wagner card rides and was in the same art class as him in senior year, said that he would talk about guns and weapons and make replicas of them in art class.
"Ever since we were younger, he was one of the kids you kind of watched out for," Fisher said. "If someone was going to shoot the school, we thought it was going to be him."
Sierra Katelyn Violetta, an acquaintance of Wagner, said on Facebook that he had just bought a new rifle. In a Facebook post, Violette said, "I am sad to hear about this. I didn't know Jakob very well, but we talked a bit not too long ago. He was just telling me how he bought a new rifle, I didn't know he was going to do this. This just breaks my heart."
Another student, Dan Falk, said on Facebook that Wagner was a friend of his, but the two drifted apart when Wagner "ended school" last year. In a Facebook comment, Falk wrote, "i knew him better than most i played games after school with him and talked to him everyday last year we used to sing in the locker room to piss everyone off and make them uncomfortable some of the best times i had in school jake was apart off and to see so much hate. this vary well could have not happened if people gave him a chance."
Dylan Dewey, a student who knew Wagner told NBC News that he was dating a girl at Antigo, but had recently broken up. Dewey said Wagner "was fun to be around" and that he "would laugh and smile when around his friends."
The two wounded students, a male and female who have not been identified, were transported to a local hospital.
The girl was treated for a gunshot wound and released, while the boy has been undergoing surgery for what police said were non-life threatening injuries.
Everyone inside the prom was eventually escorted from the school.
The Unified School District of Antigo said that it would hold school on Monday and that there would be "heightened police presence around the high school for the next few days to lend support" as well as support from counselors.
On Facebook, many students and members of the local community have changed their profile pictures to a sombre image featuring the school's mascot. "Love and prayers for AHS," the caption reads.