21st Century Fox announced an internal review after broadcast veteran Gretchen Carlson filed a lawsuit Wednesday claiming Fox News CEO Roger Ailes sexually harassed her.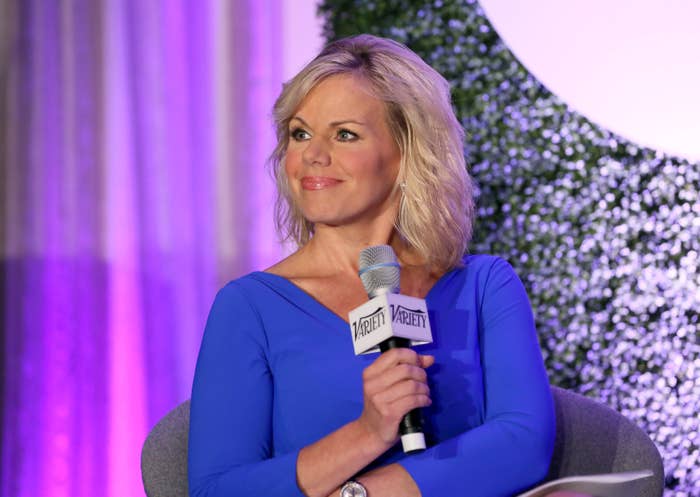 "The Company has seen the allegations against Mr. Ailes and Mr. Doocy. We take these matters seriously," the statement reads. "While we have full confidence in Mr. Ailes and Mr. Doocy, who have served the company brilliantly for over two decades, we have commenced an internal review of the matter."

The former co-host of Fox & Friends claims her contract with Fox News was not renewed in June as retaliation for rejecting Ailes' advances.

Carlson claims Ailes commented on her outfits, made remarks about her legs, and called her "sexy." According to the lawsuit, Ailes allegedly made "sexually-charged comments" to Carlson including innuendo and remarks about her body.
Ailes allegedly once told Carlson that she was the one person with whom he would want to be stranded on a desert island. He also allegedly told Carlson that problems she faced "would not have existed, and could be solved, if she had a sexual relationship with him," according to the complaint.
"When Carlson met with Ailes to discuss the discriminatory treatment to which she was being subjected, Ailes stated: 'I think you and I should have had a sexual relationship a long time ago and then you'd be good and better and I'd be good and better,' adding that 'sometimes problems are easier to solve' that way," according to the complaint, which was filed in New Jersey Superior Court. "Carlson rebuffed Ailes' sexual demands at that meeting, and nine months later, Ailes ended her career at Fox News."
Ailes denied the allegations in a statement, saying, "Gretchen Carlson's allegations are false. This is a retaliatory suit for the network's decision not to renew her contract, which was due to the fact that her disappointingly low ratings were dragging down the afternoon lineup. When Fox News did not commence any negotiations to renew her contract, Ms. Carlson became aware that her career with the network was likely over and conveniently began to pursue a lawsuit.
"Ironically, FOX News provided her with more on-air opportunities over her 11 year tenure than any other employer in the industry, for which she thanked me in her recent book. This defamatory lawsuit is not only offensive, it is wholly without merit and will be defended vigorously."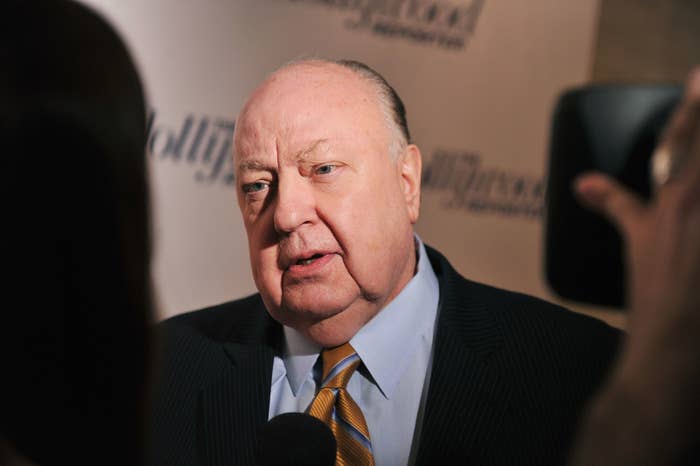 According to Carlson's complaint, Ailes retaliated against Carlson and damaged her career by assigning her fewer hard-hitting political stories.
Carlson, who was a co-host on Fox & Friends, is suing only Ailes, not the network.
On Thursday Carlson's lawyers issued a statement calling Ailes' claims that their client was fired because of bad ratings "demonstrably false." The lawyers say Carlson's total viewership at the time of her termination was up 33%.

"We challenge [Ailes] to deny, under oath, that he made the statements attributed to him in the Complaint," lawyers Nancy Erika Smith and Martin Hyman said in a statement.

The lawyers also said in a statement that they plan to subpoena Judith Regan in the case. Regan had previously sued News Corporation — a sister company of — in 2007 for wrongful termination. She received a $10.75 million settlement.
Since the suit was filed many women have come forward to report similar harassment by Ailes the lawyers said in a statement to CNN.
"They will have their own stories to tell should they choose to speak publicly," the statement reads.
"Thank you all for your expressions of concern and support," Carlson said in a statement sent to BuzzFeed News. "I see that many of you have seen the news. I will have to let this play out in court, but I want you to know that I am proud of my work and I am forever grateful for those who have supported my work. This is a difficult time, but I have to stand up for myself & all women."

Carlson had previously opened up about her past experiences with sexual harassment in the workplace.
In her she wrote last year titled Getting Real, Carlson described how, early in her career, a television executive threw himself on her and "stuck his tongue down [her] throat."
In another incident, Carlson recalled a PR executive putting his hands on the back of her head and shoving her face into his crotch.
Carlson also praised Ailes in the book, calling him "the most accessible boss I've ever worked for," writing, "He saw FOX as a big family, and he cared about everything we did."