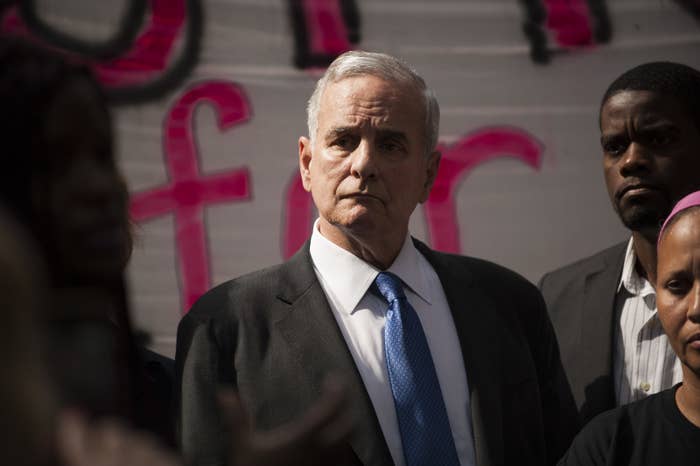 A visibly shaken Minnesota Gov. Mark Dayton expressed shock Thursday at the fatal police shooting of Philando Castile, telling reporters it would not have happened had the occupants of the car been white.

"Would this have happened ... if those passengers were white? I don't think so," he said. "All of us in Minnesota are forced to confront that this kind of racism exists."
A Facebook Live video broadcast by Diamond "Lavish" Reynolds shows a blood-soaked Castile sitting in the car after a police officer shot him during a traffic stop about 9 p.m. Wednesday in Falcon Heights, Minnesota. Castile later died in a hospital.
According to Reynolds, her boyfriend was trying to get his ID out of his pocket after informing the officer there was a gun in the car and he was licensed to carry a weapon.
Dayton said there is every indication police response was completely excessive for the situation.

"No one should be shot and killed during a traffic stop for a taillight," he said.
It was also unacceptable, he said, that Castile was not given first aid and that his girlfriend was handcuffed and taken to the police station while medical aid was provided to the police officer involved in the incident.
"The stark treatment I find absolutely appalling at all levels," Dayton said.
He vowed that justice will be served and called for an immediate Department of Justice investigation into the shooting.
"It is a terrible tragedy," he said. "My sense of outrage is very real."