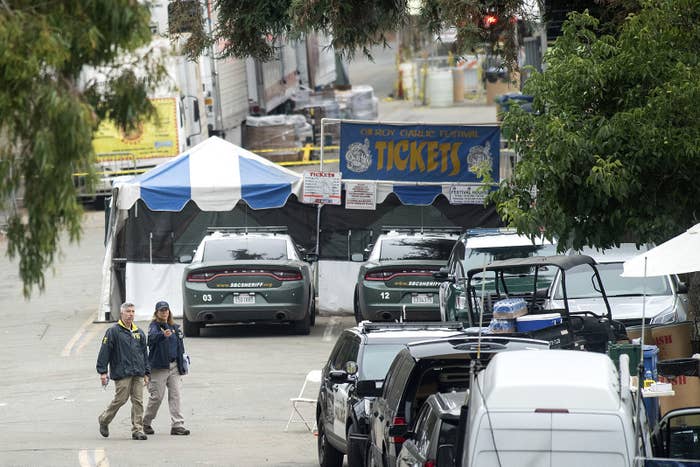 At least three people died — including a 6-year-old boy — and 15 others were injured when a man opened fire Sunday at the Gilroy Garlic Festival, about 30 miles from San Jose, California.

Gilroy Police Chief Scot Smithee told reporters Sunday night that the shooter apparently entered the festival through a creek that borders the parking area. The suspect — identified as 19-year-old Santino William Legan — then used a tool to cut through a fence to avoid security and gain access to the festival area.
Gunshots were reported around 5:40 p.m., and within a minute, three officers armed with handguns engaged the shooter and "fatally wounded him," Smithee said.
Legan, who was from Gilroy, legally purchased an AK-47-type rifle in Nevada on July 9, police said.
Investigators did not immediately determine Legan's motive on Monday.
Smithee said some witnesses reported a potential second suspect, but it remained unclear if that person was also a shooter or possibly supporting the shooter in some manner.

The Santa Clara Coroner's office confirmed Monday that 6-year-old Stephen Romero and 13-year-old Keyla Salazar died in the attack. Keuka College in New York said that one of its graduates, Trevor Irby, was also a victim.
A now-deleted Instagram account that appeared to belong to Legan had only three posts, one of which published before the shooting at the Garlic Festival on Sunday. The post said: "Ayyy garlic festival time. Come get wasted on overpriced shit."
The most recent post from Sunday evening was an image of a Smokey Bear sign warning about high fire danger, with the caption: "Read Might Is Right by Ragnar Redbeard. Why overcrowd towns and pave more open space to make room for hordes of mestizos and Silicon Valley white twats?"
Might Is Right, a book published in 1890, is widely associated with white supremacist, anti-Semitic, sexist and misogynist views around the core theme of "survival of the fittest."
Alberto Romero told NBC Bay Area that his son, Stephen, had just celebrated his sixth birthday last month and was at the festival with his mother and grandmother.

"I don't know what to say," he said. "My son had his whole life to live and he was only 6."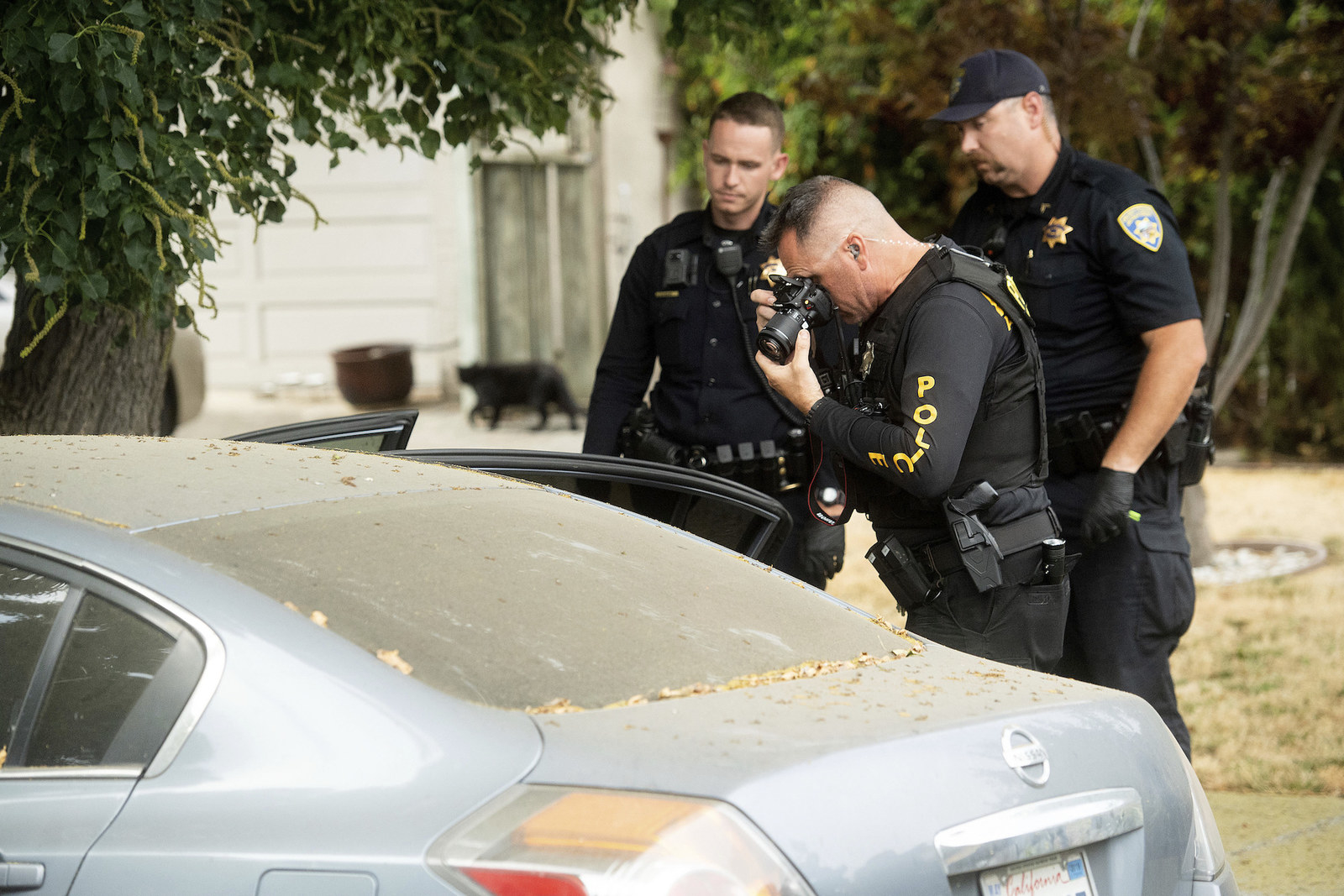 Irby was a biology major who graduated in 2017 and was at the festival with his girlfriend, Keuka College President Amy Storey said.
"It is just incredibly sad and disheartening that an event that does so much good for our community has to suffer from a tragedy like this," Smithee said.
The annual Gilroy Garlic Festival is a three-day celebration of the state's garlic production and attracts thousands of visitors every year.

Video from the festival shows people running, with some yelling, "Go, go," and another asking, "Who'd shoot at a garlic festival, man?"
TinMan, a classic rock band from San Jose, was onstage when the shooting started. On Facebook, the group called the experience "horrible and surreal" and thanked police for their "quick action that probably saved many lives."

Two band members told BuzzFeed News they had just started their encore song "as the shots began to fire."
Lead singer Jack Van Breen said that, from his hiding place under the stage, he heard one man who was closer to the speaker shout above the chaos, "Why are you doing this?"
"He was obviously upset. The response I heard was, 'Because I'm angry,'" Van Breen said. "I saw neither person, but my guess is the second person was the shooter."
Joe Coniglio, the band's drummer, said a couple hundred people had been watching the music and meandering around the area at the time. The gunman, he added, seemed to be randomly shooting into the throng of people to the right of the stage.
He also saw a man "carrying a victim, a young boy about 9 maybe, as he ran toward the officers," Coniglio said.
The FBI, meanwhile, is assisting Gilroy police in trying to determine a motive by looking into any ideological leanings or group membership.

According to his Instagram account, Legan had Iranian and Italian roots. He was also the youngest of four brothers. His father, Tom Legan, is a competitive track-and-field runner, while one of his brothers, Rosino Legan, is a boxer.
Jerome Turcan, a family friend whose gym was used by the Legans to train at, told BuzzFeed News that when he heard Santino had been identified as the shooter, "I was shocked. It's unbelievable."
Turcan, a mixed-martial arts fighter and coach, said he and Tom Legan have been best friends for more than 16 years and that he had trained 23-year-old Rosino since he was 7.
He described the Legans as a "close" and "tight-knit" family who are very into sports.
CORRECTION:
Stephen Romero's name was misspelled in an earlier version of this post.