University Of Florida Shuts Down Fraternity Accused Of Spitting On Veterans
The university announced on Tuesday the Zeta Beta Tau will shut down, effective immediately.
Following reports of students spitting on veterans during a weekend getaway in Panama City Beach, the University of Florida announced Tuesday that it is shutting down its Zeta Beta Tau fraternity, effective immediately.
"I continue to be saddened and disappointed by the reported mistreatment and disrespect of our military veterans," UF President Kent Fuchs said in a statement. "Our university has always honored, and will always honor, the service of veterans. The reported conduct of this fraternity contradicts the values of service and respect that are at the center of this university."
The university and the national chapter are still conducting investigations into the incident.
The University of Florida on Friday released a statement condemning the actions of Zeta Beta Tau fraternity members, who are accused of spitting on wounded veterans, stealing their flags, and throwing bottles of beer off a balcony during an event in Panama City last weekend.
The fraternity has been suspended while the university conducts an informal investigation.
Student Affairs Vice President Dave Kratzer said he was "personally offended and disappointed by the behavior that has been described to me," adding that "this is not representative of our students or of the university."
Kratzer is also an army veteran.
The university had earlier placed Zeta Beta Tau on probation during the fall semester for hazing.
Both the chapter and its national organization have issued public apologies. The national office has also temporarily suspended the fraternity until the investigation is complete.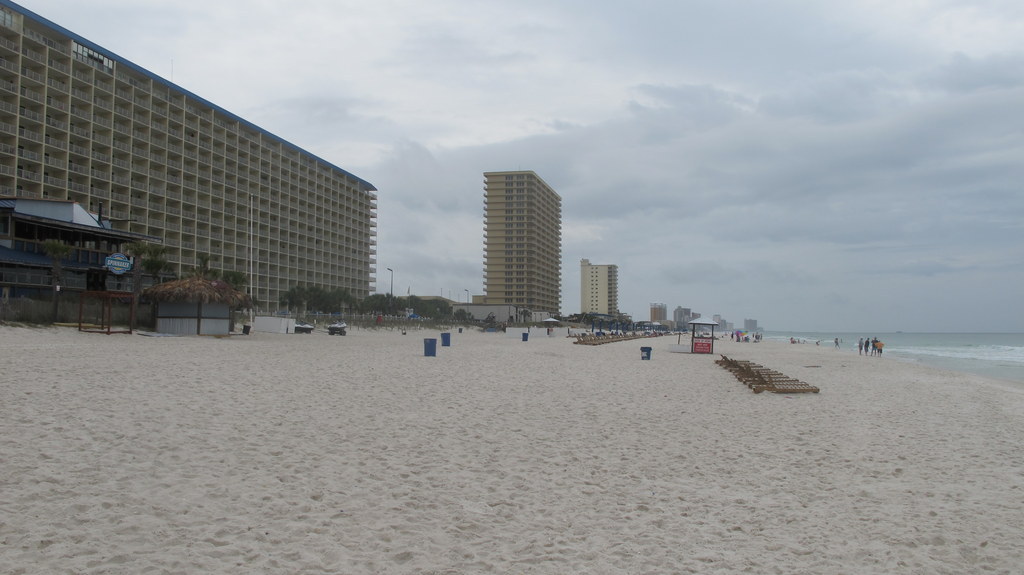 Two chapters of the Zeta Beta Tau fraternity were suspended by the national organization after allegations that members spat on wounded veterans at a resort in Panama City Beach earlier in April, the fraternity's executive director said in a statement to BuzzFeed News.
Fraternity brothers from the University of Florida and Emory University reportedly spat on veterans, stole their flags, and threw beer bottles over a balcony. Nicholas Connole told WJHG he and his service dog were spat on.
"On behalf of our entire organization, I want to apologize to veterans, both those who were in Panama City Beach, and those who have felt the pain from afar," Zeta Beta Tau executive editor Laurence Bolotin said in a statement, adding that three members of the fraternity have already been expelled from the organization.
University of Florida spokeswoman Janine Sikes said the school is investigating the matter.
"We do not yet know the full extent of what transpired," she said in a statement. "Regardless, we are deeply sorry for any hurt caused to veterans and their families."
Emory University said in a statement that it is investigating the complaints but that it has so far found no evidence to implicate its students to the incident.
Similarly the fraternity's chapter at Emory issued a statement saying they have not found evidence that members of their fraternity were involved, but are cooperating with the university's investigation.
"If information implicating any member of our organization arises, we will hold those individuals fully accountable," the statement reads.
Bolotin, the University of Florida chapter's president, and members of Zeta Beta Tau each sent a letter to the creator of the retreat, Linda Cope, apologizing for the for the students' behavior.
"The behavior of some students who attended this event was out of line, and we apologize on their behalf," members of Zeta Beta Tau said in their letter. "To know that the actions of certain individuals in our chapter could have negatively affected your retreat is unacceptable to us."
Cope told WJHG she has not heard from officials at Emory University officials yet.
The Warrior Beach Retreat, at Laketown Wharf Resort, gathers veterans who fought in Iraq and Afghanistan. Cope created the retreat in honor of her son who lost both his legs in Baghdad in 2006, according to the Associated Press. The fraternity members were at the resort for their spring formal.
Bolotin also said that the national organization plans on hiring an independent investigator to help gather information on what occurred.