France Bans Uber As Taxi Drivers Stage Protest In Paris
A new law will essentially ban Uber's low-cost service in France. Hundreds of taxi drivers blocked roads in Paris protesting what they say are Uber's unfair business practices.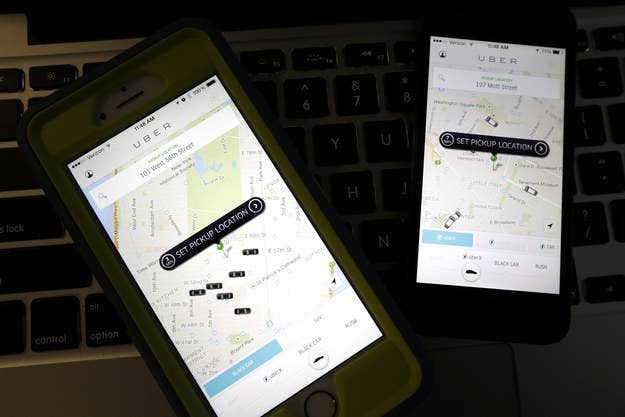 As the year is winding down, so is Uber's presence in France.
A new law will effectively ban UberPop service as of Jan. 1, the government announced on Monday. The new law tightens rules for chauffeured rides, said Pierre Henry Brandet, spokesperson for France's Interior Ministry, according to the Associated Press.
"Currently, people who use UberPop are not protected if there is an accident. So not only is it illegal to offer this service but for the consumer there is a real danger," Brandet told the BFM television network.
Several hundred taxi drivers blocked the roads leading from the Roissy Charles de Gaulle Airport to Paris, protesting what they say are Uber's unfair business practices.
The president of the union Taxi de France called on taxi drivers to react with "fervor and firmness to this injustice," according to the BBC.
"Come out in mass to defend our work, it is an important moment," President Ibrahim Sylla said in a statement.
Last week, Uber was also banned in Spain and Thailand. A judge ordered Uber to cease its operations in Spain, and Thailand's Department of Transportation said Uber drivers were not registered or insured to drive commercial vehicles. The service is also banned in the Indian capital of New Delhi after a driver allegedly raped a passenger.
In October, Uber in France was fined 100,000 euros ($128,000) for fraudulent business practices after it advertised its service as a car pool, according to Reuters.
On Monday morning, Uber Paris tweeted that demand is still very strong.
Uber did not immediately respond to requests for comment Monday.