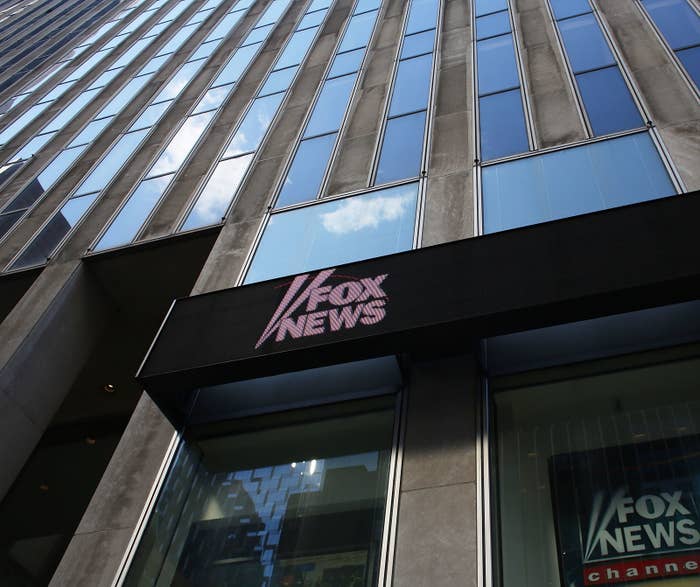 On the heels of several sexual harassment and racial discrimination lawsuits, Fox News on Thursday faced more legal trouble as a radio correspondent filed a lawsuit alleging she was fired 24 hours after using the company hotline to report gender discrimination.

Fox News Radio Network's former Middle East and North Africa correspondent, Jessica Golloher, alleges she was fired in a "blatant act of retaliation," after she emailed 21st Century Fox's independent investigator on April 17 requesting to speak about issues she faced at work.
"Within 24 hours of sending this email and knowing that Ms. Golloher had previously made internal complaints about gender discrimination, Ms Golloher, was, without any prior warning, fired - effective August 2017," the lawsuit reads.
A Fox News spokesperson responded to the suit Thursday, saying in a statement Golloher's claims "are without merit."
"Her allegations of discrimination and retaliation are baseless," the network said. "We will vigorously defend the matter."
The lawsuit was filed by attorney Douglas Wigdor, who is representing 19 current and former Fox News employees who have filed a racial discrimination lawsuit against the network.

Golloher, who has worked at Fox News since 2008, says prior to the April 17 email, she had several meetings and discussed numerous assignments with her supervisors that assumed her continued employment at Fox News.
The hotline was often touted by Fox News as a way for employees to file complaints about discrimination.
"Simply put, any purported desire on the part of Fox to clean up its culture and actually encourage employees to come forward with complaints about discrimination in the workplace is nothing more than a move to salvage its reputation, as illustrated by the immediate and severe retaliation Fox took against Ms. Golloher following her protected activity," the lawsuit reads.

A person familiar with the matter told BuzzFeed News that employees from the hotline tried contacting Golloher twice after she reached out but were unable to reach her. The person said Golloher's position was being terminated due to broader budget cuts and that the radio job is being eliminated.
In the lawsuit, Golloher alleges a long history of sexist comments toward her as well as differential treatment based on gender.

From 2008 to 2014 Golloher was based in Moscow as a network correspondent covering Russia, and was preparing to cover the 2014 Winter Olympics in Sochi. In 2013, she was informed that Fox News had assigned Simon Owen as lead reporter to cover the winter games. Since Owen did not speak Russian and was not familiar with the country, he received resources — such as handlers — that Golloher did not.
"Instead, shockingly, Ms. Golloher was degraded and humiliated when essentially, Fox forced her to work as Mr. Owen's assistant and was told to simply "piggyback" onto and "defer" to whatever Mr. Owen was doing or needed," the lawsuit reads.

After Golloher complained to her supervisor about having to do "secretarial" work, she was placed on an overnight shift, while Owen was assigned a more desirable day shift.