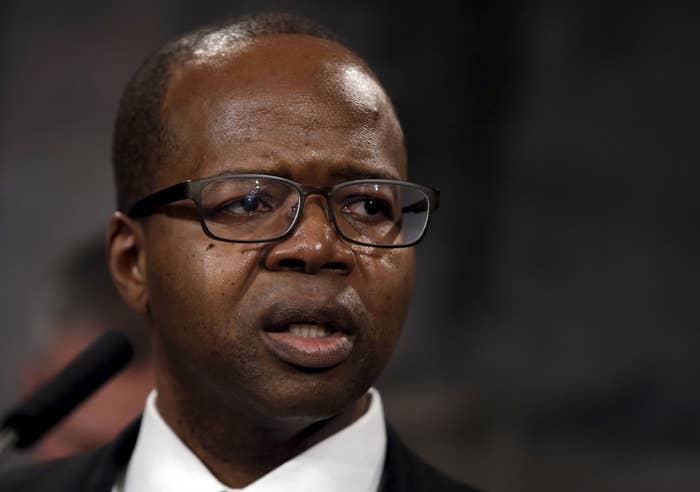 A woman convicted of killing a man during a 1991 Brooklyn robbery will be exonerated after Brooklyn District Attorney Ken Thompson's Conviction Review Unit found she made a false confession.
Vanessa Gathers will be the fist woman to have her conviction vacated by the CRU.
"I have concluded that, in the interest of justice, the manslaughter conviction obtained against Vanessa Gathers should not stand and that she should be given back her good name," Thompson said in a statement.
Vanessa Gathers spent 10 years in prison for allegedly robbing and assaulting a 71-year-old man in Crown Heights in 1991. Detectives first approached her in 1992 but she denied being involved in the incident.
Five years later, in 1997, the same detective questioned Gathers and she gave a confession – the only piece of evidence use against her at trial.
Gathers was convicted of manslaughter in 1998. She spent 10 years in prison.
"After examining all of the facts and circumstances of the case against Gathers it was determined by the CRU that there is substantial evidence that she made a false confession based, in part, on the defendant's ability to articulate her role In the assault, perceived inaccuracies in the statement itself, and the lack of details in the statement" the release issued by the Brooklyn district attorney reads.
The Conviction Review Unit examined Gathers's case because it was one of the dozens of cases involving retired Louis Scarcella – the former NYPD detective now accused of putting innocent people behind bars.
The district attorney will move to vacate the conviction in Brooklyn Supreme Court Tuesday afternoon.