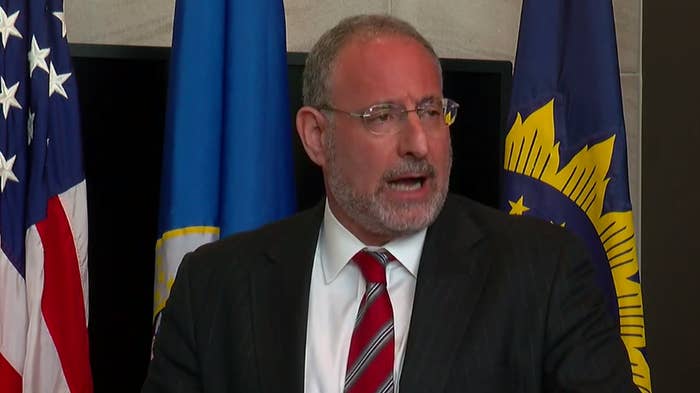 Federal officials announced Wednesday that they believe there is insufficient evidence to pursue federal criminal civil rights charges in the 2015 fatal shooting of Jamar Clark in Minneapolis.
The 24-year-old black man's death at the hands of police in November prompted weeks of protest.
"It is not enough to show police made a mistake, acted negligently, acted by accident or even exercised bad judgment." U.S. Attorney for the district of Minnesota Andrew Luger said in a press conference to announce the decision not to prosecute the officers.
Despite initial claims from bystanders after the shooting, Luger said there was no evidence that Clark was handcuffed when he was shot by officers Mark Ringgenberg and Dustin Schwarze.
Luger said Clark's DNA was not found on the handcuffs and there was no bruising on his wrists. A federal medical examiner from outside Minnesota reviewed the evidence, Luger said, and concurred with the Hennepin County medical examiner.
"In a case where the evidence is unclear or highly contradictory or can lead to a number of difficult conclusions it would be unethical for a federal prosecutor to indict and bring it to a jury to figure it out," Luger said.
Luger said witness testimonies were contradictory as some said there was a struggle between Clark and the officers and others said there wasn't.
Officer Mark Ringgenberg had said that Clark reached for his gun and that both officers feared for their lives.
"In order to bring charges, we would have to believe we had sufficient evidence to disprove these statements," Luger said.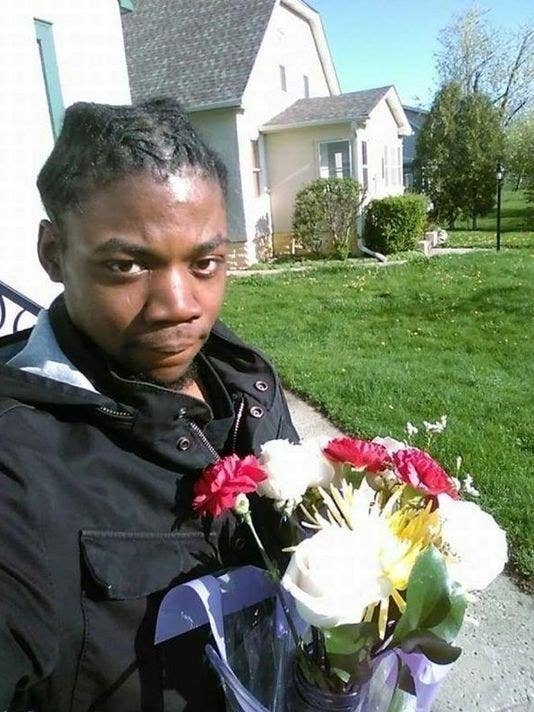 Clark was shot by Minneapolis police on Nov. 15 after officers were called to his apartment over reports of an assault. A police officer reportedly shot the 24-year-old in the head while another pinned him to the ground.
Bystanders said Clark, who was unarmed at the time, was handcuffed when he was shot, sparking outrage in the community.
Massive demonstrations broke out in Minneapolis days after the fatal shooting with protesters storming and occupying the fourth precinct of the Minneapolis Police Department.
Video footage posted to social media shows police, some clad in riot gear, showing up and physically removing demonstrators from the premises.
In March, Hennepin County Attorney Mike Freeman said the actions of the police officers involved did not warrant criminal charges and stated the use of deadly force was justified in the shooting death of Clark.
Freeman also disputed claims that Clark was handcuffed when he was shot.
Freeman said forensic evidence and officer testimony showed Clark was not handcuffed and that there was no DNA found inside the handcuffs, although Clark's blood was on one side of the restraints.
Clark also did not have internal or external injuries on his wrists to suggest he was handcuffed, Freeman said at the time.
CORRECTION
The shooting victim's name was Jamar Clark. A previous version of this story incorrectly identified his first name in one instance.