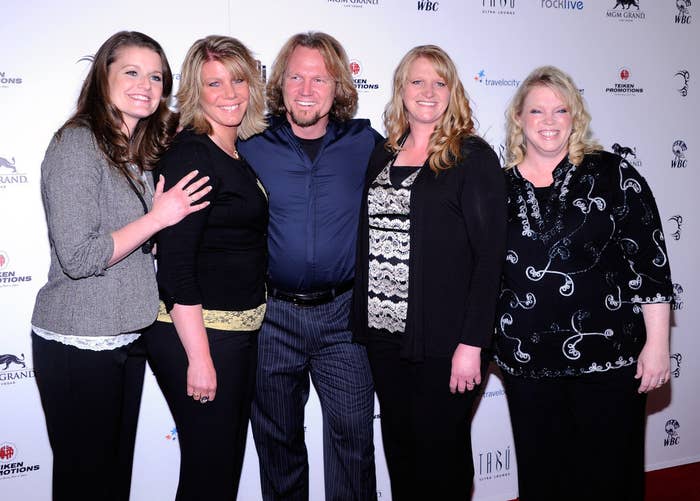 A federal appeals court on Monday dismissed a lawsuit filed by a reality television polygamist and his four wives, reversing a previous decision that decriminalized polygamy in Utah.
The 10th Circuit Court of Appeals ruled that Kody Brown and his four wives — Meri, Christine, Janelle and Robyn, who appear on the TLC reality television show Sister Wives — cannot sue the state of Utah because "there is no reasonable expectation the Browns will face prosecution."
"The record shows the [prosecutor's office] has adopted, and intends to abide by, a policy under which the Browns face no threat of prosecution," 10th Circuit Judge Scott Matheson wrote.
Monday's decision reversed a 2012 ruling by U.S. District Judge Clark Waddoups, which removed the threat of arrest for polygamous families. Waddoups stated that the threat of prosecution alone led to the Browns leaving Utah, according to the AP.
Local Utah prosecutors opened an investigation on the family when they began appearing on the reality show in 2010.
The Browns sued the state arguing that it violated their right to privacy and freedom of religion. Brown is only legally married to one woman. The remaining unions are what he calls "spiritual marriages."
The Utah County Attorney later said he would not prosecute the Browns for polygamy alone but argued the law should remain in place to go after polygamists who commit other crimes such as sexual assault, statutory rape, and exploitation of government benefits, according to the Associated Press.
"That policy eliminated any credible threat that the Browns will be prosecuted," Matheson wrote.