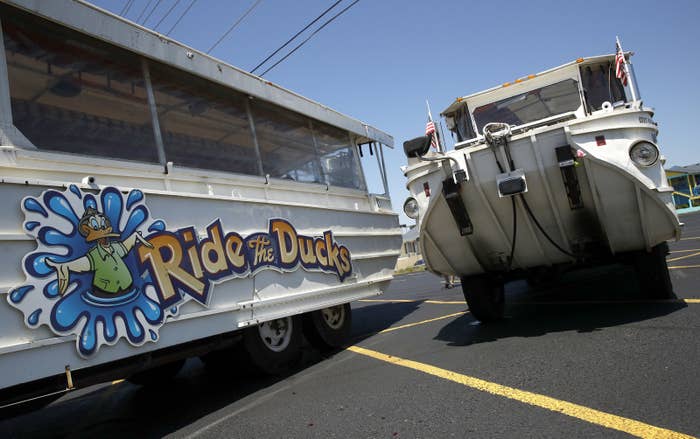 Relatives of the nine family members who perished in the Missouri duck boat disaster have filed a $100 million lawsuit alleging that the operators knew about an impending storm but set out on the water anyway.
Seventeen people died when the amphibious vehicle capsized due to high winds and waves on Table Rock Lake in Branson, Missouri, on July 19. The lake had been placid when the tour began, but weather forecasts, radar, and National Weather Service alerts warned of a pending severe thunderstorm.
The lawsuit lists Ripley Entertainment, Ride the Ducks Branson, Herschend Family Entertainment, and others as defendants, claiming negligence, wrongful death, and product liability.

"Despite being aware of impending severe weather conditions, Ripley intentionally decided to take the Duck Boat out onto Table Rock Lake instead of cancelling the tour and refunding the patrons' money," the lawsuit states.
The lawsuit was filed in Kansas City federal court on behalf of the estates of Ervin Coleman, 76, and Maxwell Ly, 2, two of the nine members of an Indiana family who died when the boat sank.
The lawsuit also claims that the companies that operated the tour "recklessly risked the lives of its passengers for purely financial reasons" by knowing the boats were unsafe.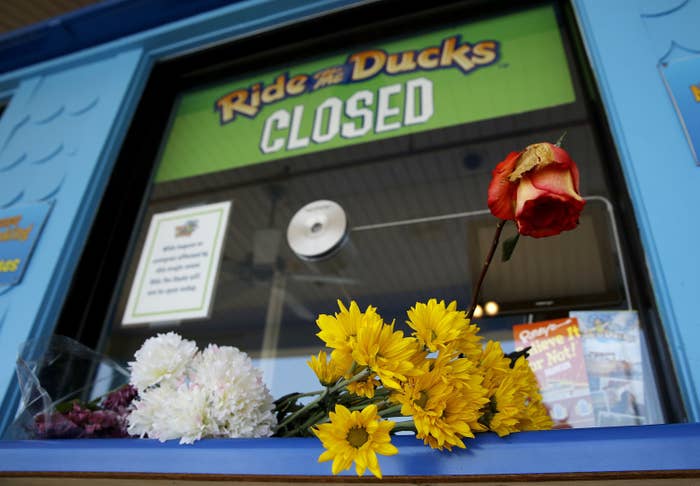 A recording from the duck boat suggests its captain knew a strong storm was fast-moving when hitting the water shortly before 7 p.m. — completing the water portion of the tour first. Less than 30 minutes earlier, the National Weather Service upgraded its thunderstorm watch to a severe thunderstorm warning for the Branson area.

A lawyer who filed the lawsuit said in a press conference Monday that the decision to do the water part to "beat the storm," rather than do the land portion first, was shocking.
The lawsuit also accuses the companies of ignoring design flaws that made the boats susceptible to sinking, including the canopy that "entrapped passengers and dragged them to the bottom of the lake."

The lawsuit cites previous duck boat accidents, including a 2010 crash on the Delaware River that left two tourists dead and the 1999 sinking of Miss Majestic in Arkansas.
"This tragedy was the predictable and predicted result of decades of unacceptable, greed-driven, and willful ignorance of safety by the Duck Boat industry in the face of specific and repeated warnings that their Duck Boats are death traps for passengers and pose grave danger to the public on water and on land," the lawsuit states.
Suzanne Smagala, a spokesperson for Ripley Entertainment, said in a statement that the company remains "deeply saddened by the tragic accident" and is supporting affected families.
"The investigation by the National Transportation Safety Board is still underway and no conclusions have been reached," she added. "We cannot comment at this time."