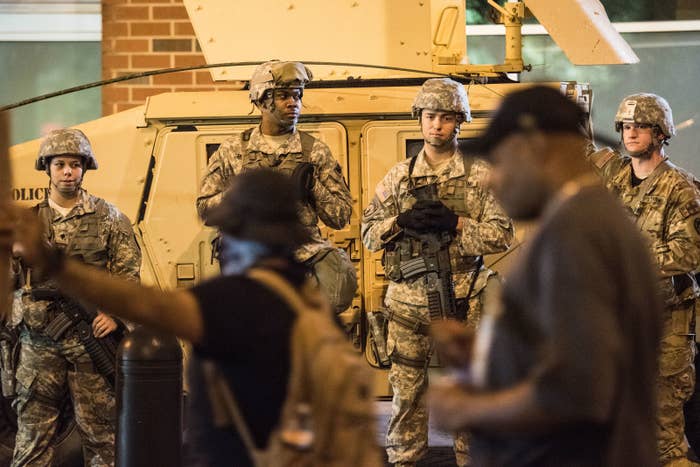 The White House on Friday strongly denied reports that the Trump administration considered mobilizing as many as 100,000 National Guard troops to round up undocumented immigrants.
The proposal was in a draft memo, obtained and first reported by the Associated Press, that is dated Jan. 25 and addressed to then-acting heads of US Immigration and Customs Enforcement (ICE) and US Customs and Border Protection. The draft discusses allowing governors in 11 states — including California, Arizona, New Mexico, Oregon, and Oklahoma — to decide whether to use their National Guards to enforce immigration laws.
However, the National Guard proposal, dated the same day Trump signed an executive order on enhanced border security and immigration enforcement, was a very early draft that was never seriously considered by Homeland Security Secretary John Kelly, an official at the department told BuzzFeed News.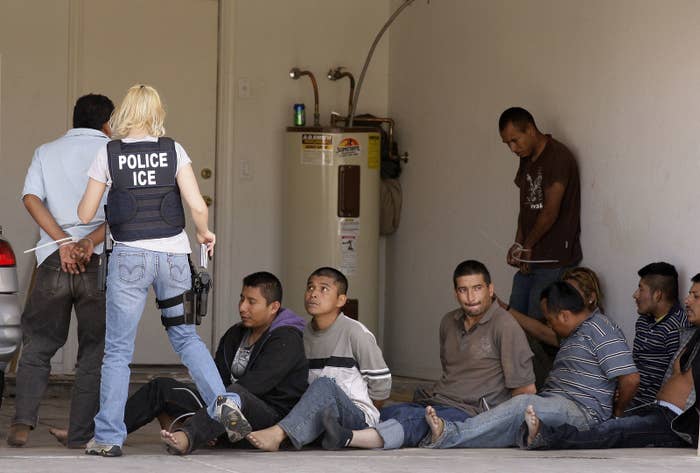 White House press secretary Sean Spicer also called the AP report "100% not true."
"There is no effort at all to round up, to utilize the National Guard to round up illegal immigrants," Spicer told reporters aboard Air Force One on Friday.
A spokeswoman for the National Guard acknowledged reports of the proposal, but said they had received "no official notification to execute any activations at this time."

Still, the draft memo set off a fresh wave of concern after a series of immigration enforcement sweeps were carried out across the US last week. ICE insisted those raids were routine and not related to any directive from the President Trump's administration, but immigration advocates warned the action could be a ramp up to more deportations.

If details in the draft memo were enacted, the results could be significant. About half of the estimated 11.1 million unauthorized immigrants in the US live in the 11 states listed in the proposal, the AP reported, citing the Pew Research Center.
Reaction to the draft memo, even as officials sought to downplay its significance, was swift.
Christian Ramirez, director of the Southern Border Communities Coalition, slammed any move to activate the National Guard for immigration raids.
"Any attempt to deploy the National Guard will further trample the civil rights of millions of people in the borderlands, and erode the trust between communities and law enforcement, making communities less safe," he said in a statement.
Kica Matos, a spokesperson for the Fair Immigration Reform Movement, also called for the Trump administration to publicly state that it is not forming a so-called deportation force.
"By even considering this, Trump is creating more fear and panic among millions of immigrants while continuing to wage his unprecedented war on immigrants, sweeping up people in raids who have no criminal records," Matos said in a statement.