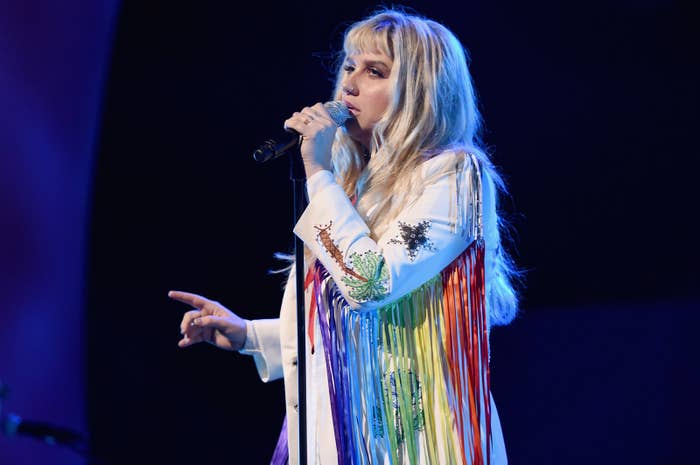 Emails between Dr. Luke and Kesha's manager that were filed in court this week detail how the music producer berated the pop star about her weight, citing it in one instance as the reason top songwriters and producers didn't want to work with her.

Dr. Luke — aka Lukasz Gottwald — and Kesha have been in an ongoing legal fight since October 2014, when they filed dueling lawsuits against each other. Kesha sued the music producer in California for sexual assault and battery, sexual harassment, unfair business practices, and infliction of emotional distress. Dr. Luke then filed a lawsuit against Kesha in New York claiming breach of contract and defamation.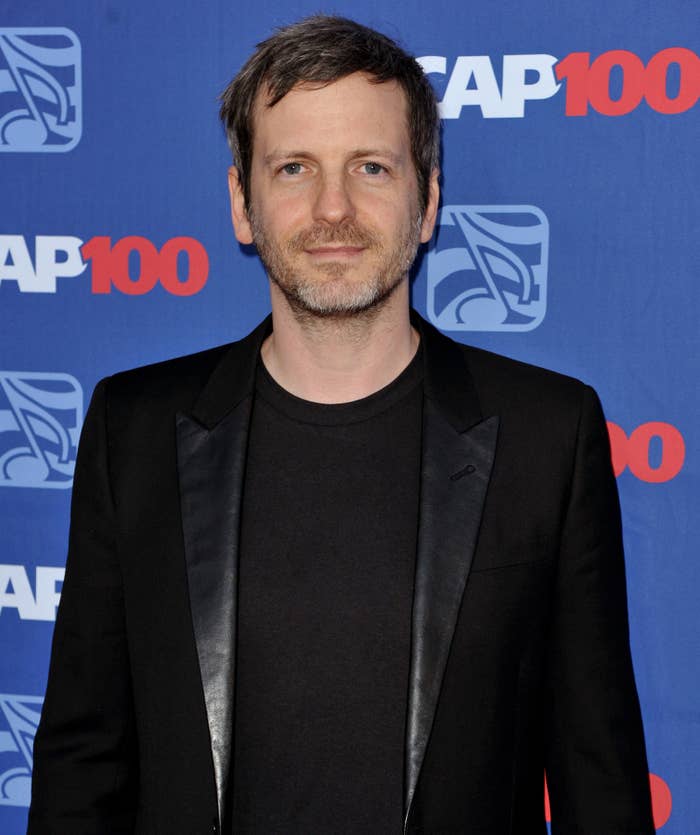 In her lawsuit, Kesha accused Dr. Luke of verbally and physically abusing her while they worked together, as well as raping her when she was unconscious. She also alleges that Dr. Luke repeatedly harassed her about her weight, calling her a "fat fucking refrigerator." Dr. Luke has denied the claims.
Kesha later checked into a rehabilitation treatment facility for bulimia, severe depression, post-traumatic stress disorder, and panic attacks, according to court documents.
Kesha's California case was put on hold in June 2015 after a judge ruled that the New York case takes precedent. Kesha has since dropped the case to concentrate on defending herself in New York.

Last year, a Manhattan judge denied Kesha's request to get out of her exclusive contract with Dr. Luke. In her ongoing quest to be freed from the contract, Kesha's lawyers this week released emails that show Dr. Luke criticizing the pop star over her weight.
Kesha wants to be freed "from her abuser and rebuild her physical, emotional, and mental health," her lawyers stated in court documents filed Tuesday in a Manhattan court.

In an email dated June 28, 2012, Dr. Luke wrote, "We all get concerned when she is breaking her diet plan."

"We have seen it happen multiple times ... almost every day. It is also double concerning when the A list songwriters and producers are reluctant to give kesha their songs because of her weight."

In another email, he said, "We have all witnessed her breaking her diet plan. this perticular [sic] time it happened to be diet coke and turkey while on an all juice fast. we just wanna see her stick to the plan for her benefit and the benefit of her career. please help her keep on her diet."

Kesha's manager, Monica Cornia, responded saying that the singer was working really hard and that "she's a human and not a machine."

"And to get in trouble for drinking a Diet Coke and called out in front of the whole room when she's not there is not okay," Cornia wrote. "If she were gaining weight or not losing I would totally get it. Everyone wants her to be the best she can be. But she is still a human being who has feelings and major insecurities and she is doing her very best and I would hope you could be support of that."
Dr. Luke's attorney, Christine Lepera, accused Kesha and her attorneys of cherry-picking the evidence to mislead the public.
"Rather than agree to a thorough disclosure, Kesha and her representatives improperly publicized, without court permission, three out-of-context emails, which do not present the full picture regarding the events they concern," Lepera said. "For example, these emails do not show that the lyrics of 'Crazy Kids' were, in fact, rewritten at Kesha's request. Any claim by Kesha to the contrary is deceiving the public, just like her other meritless claims of wrongdoing by Dr. Luke."