Donald Trump Leaves Option Of Third Party Run Open
In an interview on CNN's New Day, the GOP presidential candidate made little reference to last week's controversial Megyn Kelly comments.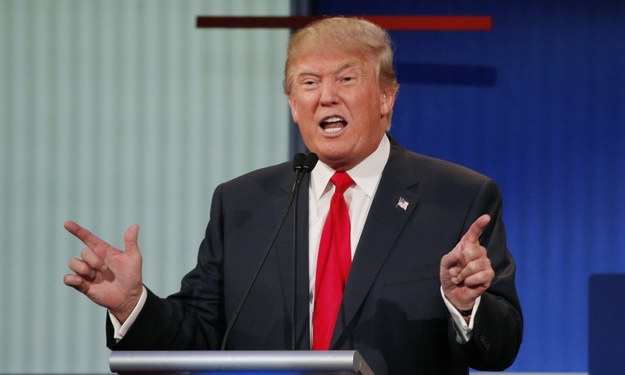 GOP presidential candidate Donald Trump appeared on CNN's New Day with Chris Cuomo to say he wants to make America great again and wants to do so as a Republican.

"I want to run as a Republican," he said. "I want to be the Republican candidate. That is absolutely the best chance for winning. The way it's going right now I'm being treated very nicely. I just want to be treated fairly. I want to keep that door open … If something happens where I'm not treated fairly, I may very well use that door."
Making little reference to the controversy his comments about Fox News anchor Megyn Kelly stirred, Trump opted instead to outline his plans if elected president, including his actions on Planned Parenthood.
Trump said, as president, he would look into the individual services the women's health organization provides to make sure federal money is not spent on abortions.
"I'm sure they do some things properly and good for women," Trump said. "The abortion aspect of Planned Parenthood should absolutely not be funded."
Trump also clarified his stance on abortions, claiming he stands for exceptions, such as in the cases of rape or the health of the mother.
The presidential candidate also discussed international issues including how to tackle ISIS and his thoughts on the Iran nuclear deal.
Trump said he wouldn't hesitate to put troops on the ground to protect the oil.
"I would absolutely go in and take their money source away," he said. "They would start to wither and then collapse."
Watch the full interview: