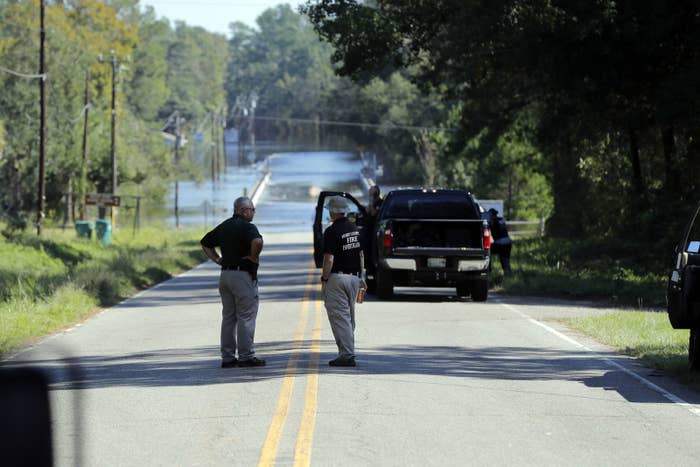 Two South Carolina sheriff's deputies were fired for driving a van through Hurricane Florence floodwaters last month, killing two women who were being transported to a mental health facility.
"Corrections Officers Stephen Flood and Joshua Bishop employment with the Horry County Sherifff Office was terminated today, as a result of an ongoing internal administrative investigation into the incident where two female occupants died when a detention center transport van was overtaken by floodwaters," the Horry County Sheriff's Office said in a statement.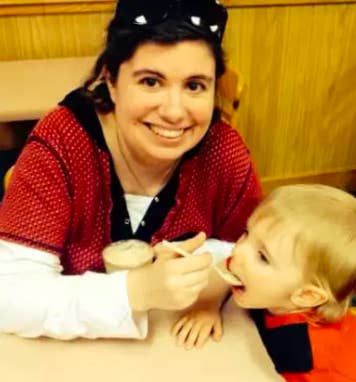 Flood and Bishop were transporting Wendy Newton, 45, and Nicolette Green, 43, from facilities in Conway to a hospital farther inland when the vehicle came across a floodway roadway. It is standard protocol in South Carolina for law enforcement officers to carry out the transfer.
The Horry County sheriff, Phillip Thompson, said last month that it appears the deputies drove around road barriers before getting trapped in the floodwater.
The two deputies tried to rescue the women "for a long period of time," but were unable to open the door as floodwaters rose rapidly, Thompson said at the time.
"They got out and tried to open the van to get the ladies out," Thompson said. "They were unable to do so. I'm not sure if it was the way the van was positioned, against a guardrail, or if it was pressure from the water, but unfortunately, they were not able to get the van doors open and get the ladies out."
By the time first responders arrived at the scene, the van had been completely submerged and the deputies were rescued from the top of the vehicle.
"Why did the deputies drive through flooded waters?" Green's family asked in a statement following the incident. "What happened to 'Turn Around. Don't Drown'? Gross negligence has robbed two families of their loved ones. We want those who are responsible to be held accountable."

CORRECTION
Wendy Newton's name was misspelled in an earlier version of this post.