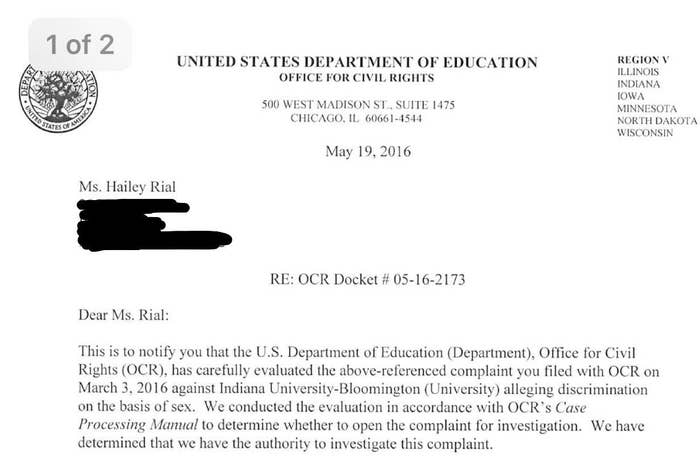 The U.S. Department of Education's Office for Civil Rights has opened an investigation at Indiana University Bloomington, after a freshman filed a complaint to the federal agency in March saying the university violated gender equality laws by mishandling her report of sexual assault.
Hailey Rial told BuzzFeed News in March that she wrote in the complaint that she suffered a biased adjudication process after reporting her off-campus rape, because the Title IX investigator assigned to her case, Jason Casares, faced unrelated allegation of sexual assault himself.
"The university is aware of the incident that precipitated this filing and already has been cooperating with OCR to provide information," associate vice president for public affairs Mark Land said in a statement. "Beyond that, we can't share any information about the case due to FERPA privacy regulations."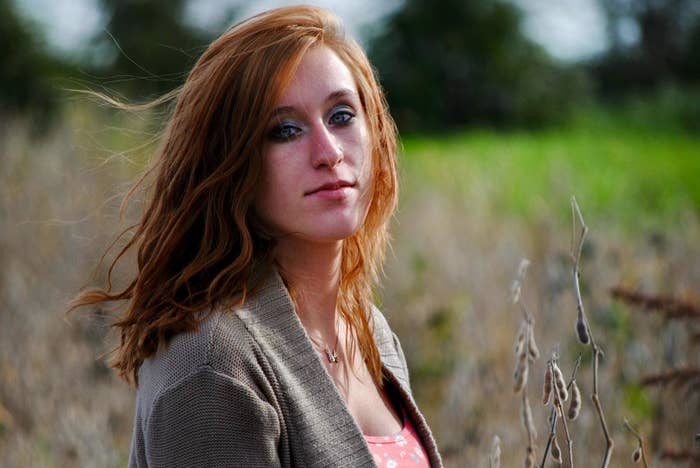 Casares, the university's former Title IX coordinator and director of student ethics, resigned after IU Bloomington launched an investigation into allegations of sexual assault against him, according to a university statement.
Casares was not criminally charged and a review found no bias in 17 sexual misconduct cases he investigated, according to RTV.
"I'm offended he didn't excuse himself from the case," Rial told BuzzFeed News of Casares.
Rial told BuzzFeed News that she decided to speak out publicly because she felt like no one at her school was discussing the issue of sexual violence.
"I'm trying to take a negative experience and turn it into a positive," she said. "When you can put a face and a name to a situation like this, people start to pay attention."
Rial's alleged perpetrator was found not guilty of sexual misconduct after a university investigation. Upon hearing of Casares' resignation, she tried to appeal the university's decision, citing a conflict of interest, but was told the school would not re-open her case because she was three days past the appeal deadline.
Rial told BuzzFeed News on Thursday that she's happy her claims are being investigated.
"I was at dinner with my family for my younger sister's birthday," Rial said of when she received an email from OCR alerting her to the investigation. "[I] jumped out of my seat and yelled "Oh my gosh! They're going to investigate!" so we celebrated that good news, as well."
This is the third open investigation at IU Bloomington, according to the Chronicle of Higher Education, which has created a Title IX tracker to search for universities under OCR investigation.