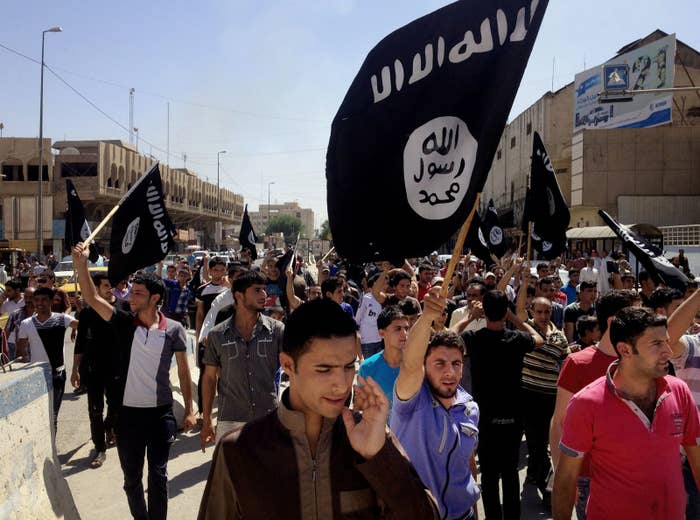 A police officer with the Washington, DC, Metro Transit system was arrested Wednesday for attempting to provide support to ISIS.
Nicholas Young, 36, is being accused of purchasing $250 worth of gift cards for mobile messaging apps intended for ISIS. He is due in court Wednesday afternoon.
Young is now the first US police officer to face a terror-related charge.
Court documents show Young has been under FBI surveillance since 2010, when he was first interviewed in connection to an acquaintance who pleaded guilty to providing materials to support a terrorist organization.
The following year, he traveled to Libya where he told FBI agents he joined rebel forces seeking to overthrow Muammar Qaddafi.
Young had allegedly expressed concerns about being surveilled. In 2011, he told an FBI informant that he frequently took the battery out of his cell phone when he wanted to talk freely.
In a conversation about FBI surveillance, Young allegedly told the informant, "we should pour gasoline on their cars and light them."
Over the next several years, Young allegedly had a number of meetings with undercover law enforcement agents and an FBI confidential informant, who posed as a US military reservist of Middle Eastern descent who wanted to join ISIS.
According to court documents, Young advised the man on how to travel to avoid being detected by law enforcement.
During a 2015 interview with law enforcement officials regarding an allegation of domestic violence, Young described dressing up as "Jihadi John" for a 2014 Halloween party. He also said he had previously dressed up as a Nazi and collects Nazi memorabilia. He also allegedly showed the officials a tattoo of a German eagle on his neck..
On July 18, 2016, Young communicated with a man he believed to be an ISIS fighter — but was in fact an undercover FBI agent.
The message was about purchasing gift cards for mobile messaging apps that ISIS allegedly uses to communicate with new recruits.
According to the affidavit filed in support of the criminal complaint, on July 28, Young sent 22 gift cards totaling $245 to the undercover FBI officer posing as a member of ISIS.
The message Young allegedly sent said, "Respond to verify receipt ... may not answer depending on when as this device will be destroyed after all are sent to prevent the data being possibly seen on this end in the case of something unfortunate."
Young faces a maximum of 20 years in prison if convicted.
Here is the first page of the criminal complaint against Young.