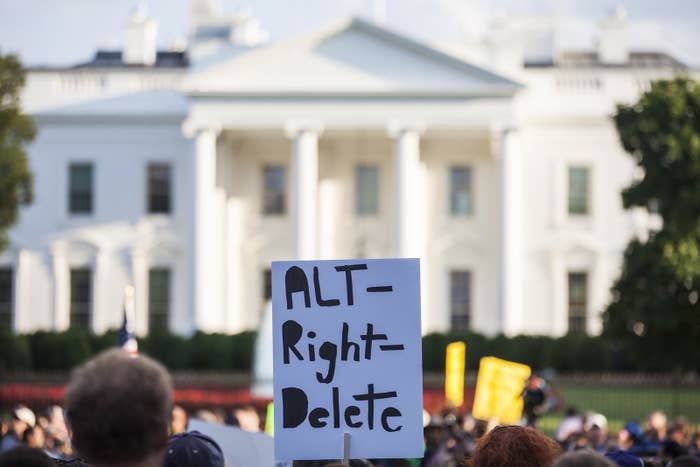 Officials from across the DC area are preparing to deter potential violence at Sunday's "Unite the Right" rally by keeping white nationalists separated from the hundreds of counterdemonstrators who are expected to descend on the nation's capital this weekend.

Not wanting to see a repeat of the deadly violence that erupted in Charlottesville, Virginia, last year, where a car plowed through a crowd and killed counterprotester Heather Heyer, DC officials said they will keep the two groups separated, even as both sides have been given permission to gather at Lafayette Park.
Two law enforcement officers also died last year in a helicopter crash at a nearby golf course.
DC Chief of Police Peter Newsham said that law enforcement officers on Sunday will ensure that the two opposing groups are kept apart.

"I can tell you, we're gonna make sure that that happens," Newsham said. "With whatever we need to do."

DC Mayor Muriel Bowser also issued an order Thursday activating the city's emergency operations center, which allows local, state, and federal agencies to work together to respond to incidents.
"Fortunately, very, very few share the views that will be expressed in Lafayette Park on Sunday," the mayor said at a press conference Thursday. "Washington, DC, is a city of love, inclusion, and diversity, and ... we know that the people who are coming here to profess hate and sow division are wrong."
On Wednesday, the governor of Virginia declared a state of emergency, saying in a statement that the purpose of the declaration was to address "the potential impacts of events" in the greater Charlottesville region and outside Washington, DC, over the weekend.
A state of emergency opens up state and local operations to better coordinate while also allocating $2 million in funds to pay for any extra enforcement operations. The Virginia National Guard will also be authorized to assist.

The National Park Service issued a permit to Jason Kessler Thursday morning for Sunday's "Unite the Right" rally at Lafayette Park. The permit was issued for 400 people. Former Ku Klux Klan Grand Wizard David Duke is listed as a scheduled speaker on the permit.
Permits have been issued for counterdemonstrations, indicating that up to 1,000 people may attend.
"Our number one goal is to make sure nobody gets hurt and no property gets destroyed," Newsham said on Thursday.