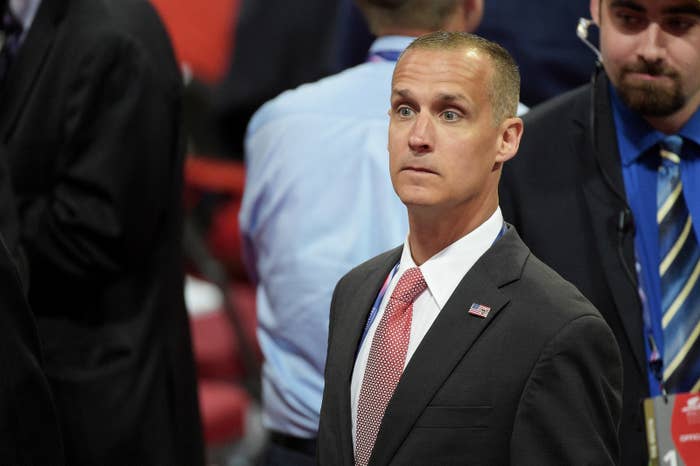 Former Donald Trump campaign manager Corey Lewandowski revived long-debunked "birther" conspiracy theories about President Obama, suggesting he didn't release his Harvard transcript as a candidate because it may have shown he was not born in the US.

The conversation on CNN Tonight with Don Lemon Tuesday began with commentator Angela Rye noting that Trump has been attacking Obama since before the election season. She added that the Republican presidential candidate demanded Obama release his birth certificate and college transcripts to prove he was an American citizen.
"Did he ever release his transcripts from Harvard?" Lewandowski, also a CNN commentator, responded.

"By the way, tell me about those tax returns, Corey," Rye quipped back.
Following rumors that Obama was not born in the United States, the White house released the president's long-form birth certificate in 2011, showing he was indeed born in Hawaii.
Lewandowski pressed Rye further, repeating his question again.
"You raised the issue. I'm just asking," Lewandowski said. "You raised the issue. Did he, did he ever release his transcripts or his admission to Harvard University? You raised the issue, so just yes or no? The answer is no."
"At this moment I'm going to Beyoncé you," Rye said. "Boy bye."
At that point, Lemon interrupted, asking about the importance of Obama's Harvard transcript.
"Look, the only reason it's germane is because she brought the issue up, and said Donald Trump raised the issue of his Harvard transcripts," Lewandowski said. "And I just simply said, 'Have those ever been released?' And the question was, 'Did he get in as a US citizen, or was he brought in to Harvard University as a citizen who wasn't from this country?' I don't know the answer."
When asked later by Rye where Lewanowski thinks Obama is from, he acknowledged the president is from Hawaii.