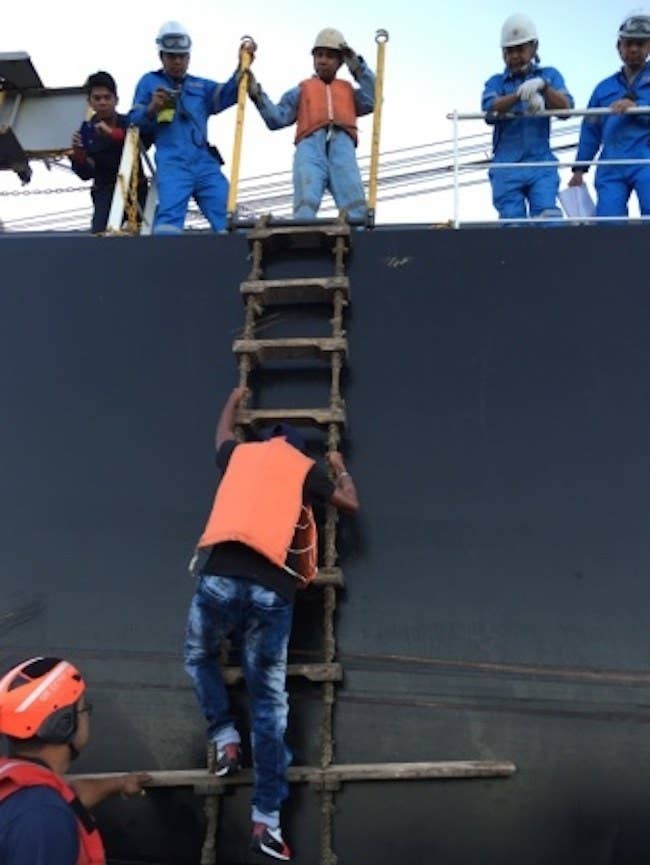 A Colombian fisherman arrived in Honolulu Wednesday after surviving a two-month nightmare — which killed his three shipmates — at sea.
The 29-year-old fisherman arrived in Hawaii in good condition after a merchant ship rescued found him adrift in the Pacific aboard a 23-foot-skiff two weeks ago.
They rescued the man and requested assistance from the U.S. Coast Guard, which coordinated with the Colombian consul in San Francisco and helped arrange for the man to be brought to Hawaii.
The man and his three Ecuadorian companions left Colombia more than two months ago, the U.S. Coast Guard said in a statement. Once the skiff's engine broke down, the men were adrift. Three men died but their bodies were not aboard the skiff, though the surviving man provided their passports to officials.
The man, who was identified as Javier Eduardo Olaya by the Colombian navy press office, said he ate fish and seagulls to stay alive, according to the Coast Guard.
He is now back home with his wife and family, according to the Associated Press.