CNN President Defends Donald Trump Coverage
Zucker defended the coverage, saying that it's CNN's job to report on what Trump – and all presidential candidates – say and do.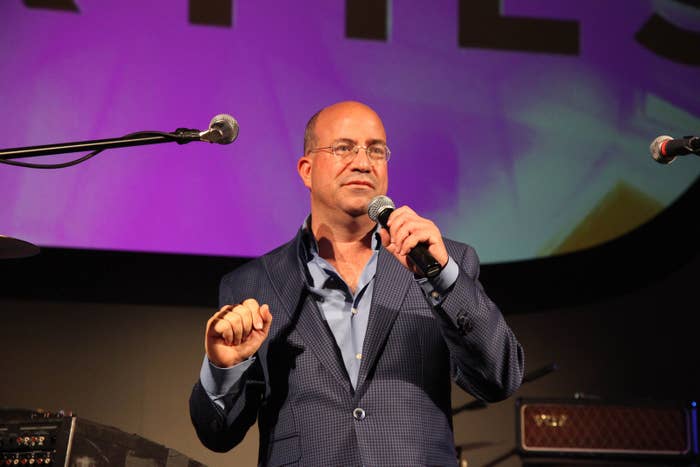 CNN Worldwide president Jeff Zucker defended the networks wall-to-wall coverage of Republican presidential candidate Donald Trump, and said he has no regrets about his earlier role in Trump's career: Creating NBC's The Apprentice.

At an interview by BuzzFeed's editor-in-chief Ben Smith at The Paley Center for Media, Zucker defended the coverage, and objected to the suggestion that a news organization would say that Trump is a "bigot" or a "demagogue."
"That is your opinion. I'm not taking a point of view ... It's not our role to take a point of view," Zucker said. "It's not our role to take down or build up a campaign. Our job is to be skeptical of all candidates."

Zucker also denied a report that he'd hired a conservative commentator, Jeffrey Lord, at Trump's personal urging.
CNN staffers have reportedly complained about the amount of coverage given to Trump, including airing full campaign rallies and numerous segments on the presidential candidate.
Earlier this week, Trump demanded that CNN, the host of the next GOP debate, hand over $5 million for his presence, which he said he would give to charity.
Zucker brushed off this request, saying CNN doesn't pay candidates to appear in debates.
Trump has taken personal credit for "99.9%" of CNN's success in TV ratings.
Trump also wrote Zucker that, "While I refuse to brag, and as you know very well, this tremendous increase in viewer interest and advertising is due 100% to 'Donald J. Trump.'"
At Thursday's event, Zucker added that he has no regrets in his role in furthering Trump's career.
Zucker, who in 2003 ran NBC Entertainment, gave the green light for The Apprentice, which, as he said, "made Trump an even bigger celebrity" than he already was.
"I understood immediately what Donald Trump was and what it meant to have him at the center of the show," Zucker said.