Closing Arguments Conclude In St. Paul's School Rape Trial
Owen Labrie, who is accused of raping a 15-year-old girl, "is not a saint," his lawyer argued. "He is a teenager." The prosecutor said Labrie pulled "every trick in the book."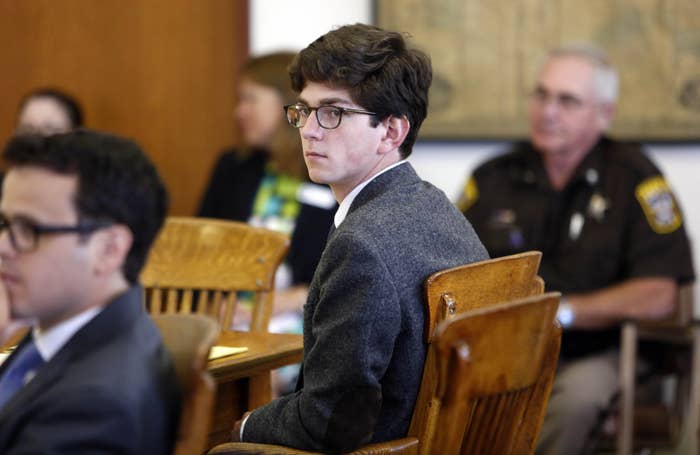 The attorney for Owen Labrie said during closing arguments Thursday that his client lied to his friends about having sex with the girl who is accusing his client of rape because it was "easier to say."
"I'm not saying he is a saint," Labrie's attorney, J.W. Carney said of the 19-year-old, according to several reporters' live-tweeting of testimony. "He is not a saint. He is a teenager."

Labrie, 19, is accused of raping the girl in May 2014, while both attended St. Paul's School in New Hampshire as part of the elite prep school's tradition known as "Senior Salute." The high-profile trial has lasted about two weeks as Labrie, the girl, and their classmates have testified.
Carney, who had previously called the case a story about "two high school kids and the experiences they have growing up," argued that both teens lied simply to protect their reputations. He said that when Labrie told his friends he and his accuser had sex, he wasn't telling the truth.
But Carney said the girl accusing Labrie of rape also lied to protect her reputation.
She "had to make a decision if it was her reputation that went in the toilet, or Owen's," Carney said. "She took the easier choice."
Carney also blamed St. Paul's School for not properly protecting students by allowing the "Senior Salute" to happen for years.
"The idea that you would wink at the tradition the 'Senior Salute' represents is shocking," he said. "It damages children. And in this case it damaged both."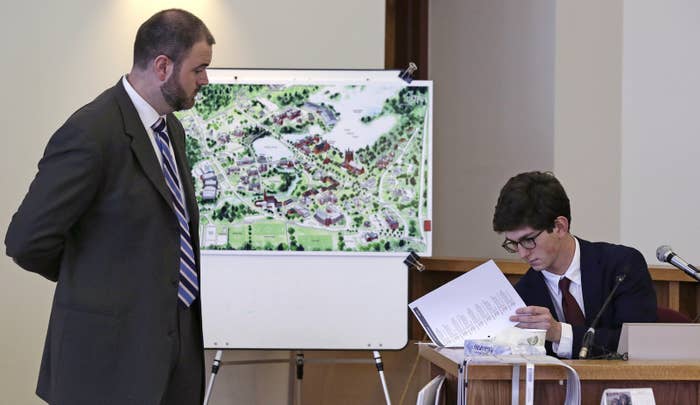 In his closing remarks, Prosectuor Joe Cherniske argued that Labrie "turned his lust for a 15-year-old girl into a reality."
Cherniske said Labrie "had to confuse and manipulate" the girl to "get what he wanted." He argued that Labrie purposely picked the time and a dark room "where no one would hear a 15-year-old girl say no."
The girl said no three times, held on to her bra and underwear, and moved his head, Cherniske reminded the jurors.
"Each of those things alone is enough under our law to tell you she didn't consent," he said. "She was just a child. She thought that was all she had to do."
Cherniske argued that whatever her intentions were before the encounter are not important, as she never consented at the time.
"We're not here today because she expected one thing and got something else," he said. "We're here today because she said 'no' and he took what he wanted."
Labrie has maintained his innocence, claiming he had a moment of "divine intervention" and never had sex with the girl. Cherniske said that's not a believable story and asked what 18-year-old would put on a condom and suddenly decide to stop.
He also underscored Labrie's DNA on the girl's underwear, saying he pulled "every trick in the book."
"You only need tricks when you don't have consent," he argued.
Labrie is charged with three counts of felonious sexual assault as well as three misdemeanor counts of sexual assault. If convicted, he could face multiple years in prison and be required to register as a sex offender. The jury will begin deliberating after lunch.