Chicago's top prosecutor is facing harsh criticism after a judge unexpectedly dismissed involuntary manslaughter charges against a detective accused of fatally shooting an unarmed black woman in 2012. The issue, the judge ruled, wasn't that Dante Servin didn't kill Rekia Boyd — it was that the prosecutor didn't charge him with the right, and more severe, crime.
After the judge's decision and rare admonishment on April 20, Boyd's family criticized Cook County State's Attorney Anita Alvarez, and a Chicago Sun-Times columnist called on her to admit her mistake. Other local legal experts told BuzzFeed News that Alvarez may have pursued lesser charges to keep the support of police unions for an expected re-election campaign. (Servin — the first Chicago police officer to be charged in a shooting death in about 20 years — cannot be charged with murder under constitutional double jeopardy protections.)
"It's highly unusual," Alvarez's predecessor, Dick Devine, told BuzzFeed News about the judge's decision. "I don't remember any case where the judge concluded the case has been undercharged."
Alvarez's office didn't return several requests for comment.
In the early morning of March 21, 2012, 22-year-old Rekia Boyd was walking with a group of her friends near Douglas Park, where a large group of people had congregated, according to a statement released by Alvarez's office at the time. Servin, who was off duty and in plainclothes, lived nearby. He came home around 11:45 p.m. and called the police to report a "a huge party, drinking, fighting, smoking drugs. There are 200–300 people and I'm afraid that something bad is going to happen," according to the statement. About an hour later, Servin took his Mercedes sedan to get something to eat, carrying his unregistered — according to Alvarez — fully loaded Glock 9 mm semi-automatic in a holster on his hip.

Servin drove past Boyd and her three friends, who were walking out of the park, and told them to be quiet. A man from the group shouted at Servin, waving his cell phone, according to the statement. Servin either slowed or stopped his car and fired five rounds across his body — over his left shoulder — out the window. One bullet hit Boyd in the back of her head. Another struck the hand of the man waving his cell phone. Boyd was taken to the hospital, where she died the next day.
In November 2013, Alvarez charged Servin, who had worked in the Chicago Police Department since December 1991, with involuntary manslaughter. For a conviction, prosecutors needed to prove that Servin acted recklessly. "This defendant's reckless decisions and conduct in opening fire in an occupied alleyway caused the violent death of an innocent woman whose life was cut far too short by this senseless tragedy," Alvarez said at the time.
The charge initially didn't get much scrutiny because many details of the shooting were not yet public, criminal defense attorney Sam Adam Jr., who has no connection to the case, told BuzzFeed News. The grand jury deliberations were private, so the public did not know the specifics of the case.
In three days of testimony, the prosecution tried to point out discrepancies between Servin's statements and what prosecutors said happened. Chicago police Detective Ed Heerdt testified that Servin told him he thought he was going to be shot, according to the Chicago Tribune. Heerdt testified that Servin yelled out, "Don't, don't, police, police," before firing his gun.
An assistant state's attorney, Maria Burnett, who interviewed Servin at his home after the shooting, said Servin told her he heard a gunshot and believed he had been hit.
But as soon as the prosecution rested — effectively halfway through the trial — Associate Judge Dennis Porter, who has 27 years on the bench, delivered a surprise verdict dismissing all charges against Servin.
"Firing a gun at some person or persons on the street is an act that is so dangerous it is beyond reckless; it is intentional," Porter said. "It is intentional and the crime, if any there be, is first-degree murder."
When Porter dismissed the charges, "everybody was stunned. I didn't get it," Boyd's brother, Martinez Sutton, told BuzzFeed News. He called Servin a motherfucker, he recalled, and "an officer told me to sit down and not talk. I completely lost it." In television news videos showing Servin leaving the courthouse, Boyd's supporters can be heard yelling "murderer" and "son of a bitch" at him.
Before exiting the courthouse from the backdoor, Servin addressed the media, offering his sympathies to Boyd and her family. "I always maintained it was an accident," he said, adding that the incident is something that will stay with him for the rest of his life. "Any reasonable person, any police officer especially, would have reacted in the exact same manner that I reacted, and I'm glad to be alive."
Following the acquittal, Alvarez, who has been the Cook County state's attorney since 2008, issued a statement defending the charges and calling the decision "unexpected." "I believe that my office had provided sufficient evidence before the court to not only demonstrate, but also to prove, that Officer Servin's conduct was clearly reckless in the senseless fatal shooting of Rekia Boyd," she said, according to the statement.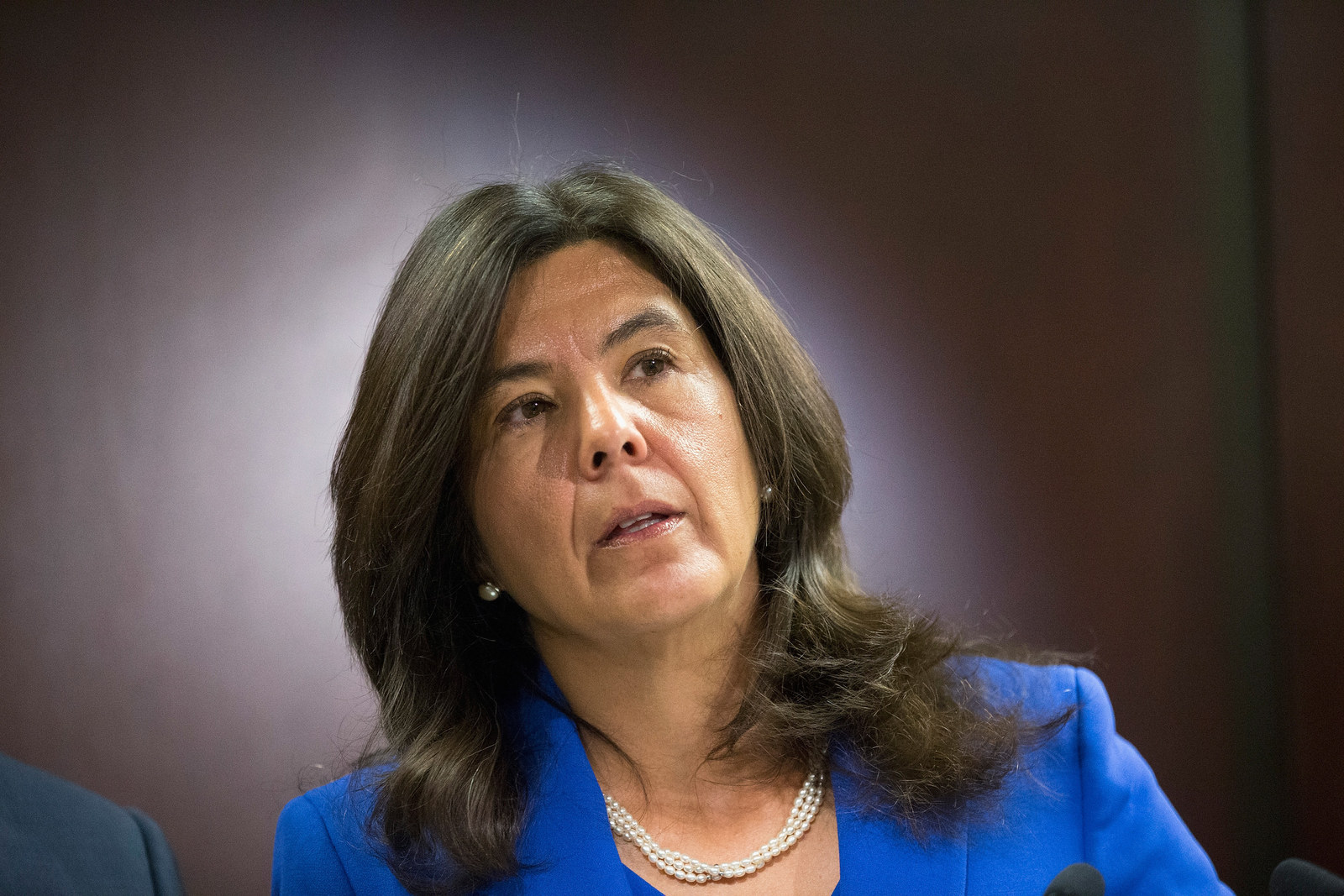 But legal experts and the victim's family said they were confused by Alvarez's approach to the case, specifically when it comes to the charges. Chicago criminal defense lawyer Adam Sheppard, who is not involved in the case, said prosecutors typically go for murder charges, knowing it could later be decreased to manslaughter.
"It's highly unusual, in my experience, in a case like this, where there's an allegation that someone aims a gun at someone or a group of people, especially when it results in a death, that they're not charged with first-degree murder," Sheppard said.
And Sam Adam, the criminal defense attorney, said that if just one fact of this case was changed — if the shooter were not a police officer — "there's no way in hell it gets charged as reckless" by the state's attorney's office.
Sutton said he and his family met with Alvarez, and she promised her office would not allow behavior like Servin's to happen in Chicago. "She said she would take him down," Sutton said.
Sutton told BuzzFeed News that an assistant state's attorney told him they were initially pursuing second-degree murder charges. When Sutton asked why not first-degree murder, the prosecutor responded, "You're not a lawyer. We know what we're doing," Sutton said.
Now, Sutton said he feels like he was tricked. "They wasted my family's time," he said. "They knew what they were going to do from the start."
Devine, Alvarez's predecessor, said the families of victims are very important to prosecutors, but ultimately the charges will be brought based on the existing evidence.
"Any prosecutor who is making a key decision about a case, as a matter of practice, would talk to a victim's family about that and explain what is being done and the reasons for it," Devine said. "The views of a victim's family should be considered but are not determinative."
Servin's attorney, Darren O'Brien, insists that no charges should have been filed in the first place, and that while Servin may have pulled the trigger, he was acting in self-defense. "There's no crime that could have been charged where the outcome would have been different," O'Brien, a former assistant state's attorney, told BuzzFeed News. "Any time an innocent man is charged with anything, it's the wrong thing to do." Servin now works for 311 in Chicago.
Adam said he believes Alvarez's decision to charge involuntary manslaughter was politically motivated — while she hasn't announced she is seeking re-election in 2016, Adam said, "Chicago is anticipating her to run."
Adam, who has represented disgraced former Illinois Gov. Rod Blagojevich and R. Kelly, said he feels the soft charge against Servin was a deliberate strategy to not offend the Fraternal Order of Police.
The charge that was levied, Adam said, "that's done so you don't upset the FOP in Chicago, that gives money and supports candidates." To gain the support — and the financial backing — of the FOP, Adam stressed, you "do not want to charge a police officer with first-degree murder." The FOP didn't return requests for comment.
Jeffrey Urdangen, the director of the Center for Criminal Defense at Northwestern University's School of Law, said charging someone is "a tactical decision," as many things are taken into consideration.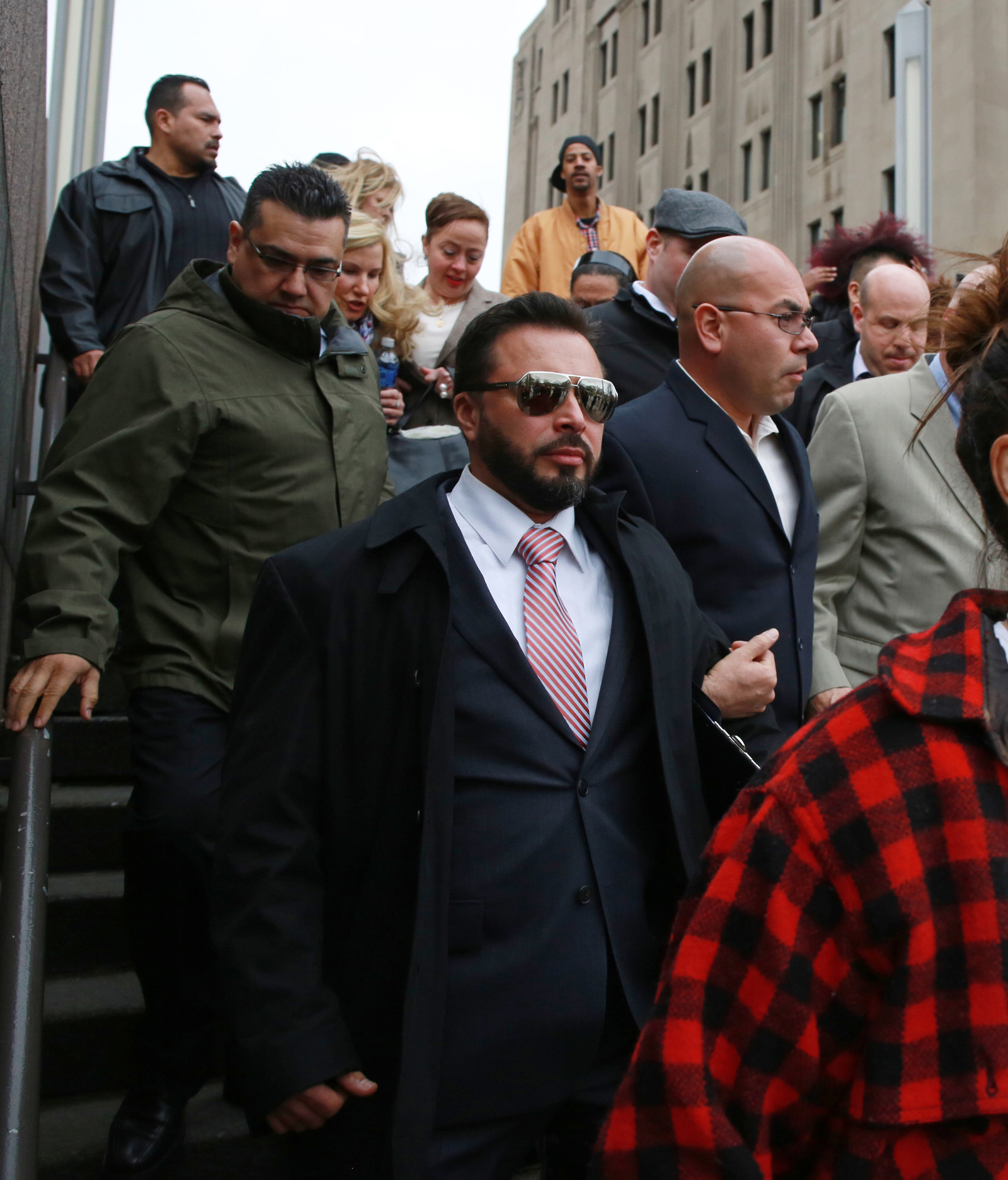 "You can make a murder case out of these facts, but you have certain constituencies to please, that's the reality of life," he said. When asked if he was referring to police unions, he said, "Yes, that's what I mean."
"I can't believe one could ignore what the repercussions are [of charging a police officer], even if it is an off-duty cop," he said.
The Fraternal Order of Police endorsed Alvarez during her re-election bid in 2012.
"I am thrilled and humbled to have received the endorsement of the Fraternal Order of Police today," Alvarez wrote in a Facebook post on Feb. 7, 2012. "Many thanks to the FOP President Mike Shields, the FOP Board and the entire membership of the FOP."
The Fraternal Order of Police donated $500 and then $200 to the Friends of Anita Alvarez campaign in 2008 and 2012 respectively — both election years — according to the Illinois State Board of Elections website.
Despite the criticism of Alvarez, involuntary manslaughter charges have been upheld in past cases where the suspect intentionally fired a gun.
In 1989, the Illinois Appellate Court convicted Robert Collins of involuntary manslaughter after he fired into a crowd of three men, killing one of them, according to the Chicago Tribune. In 2009, the Illinois Supreme Court convicted William Robinson of involuntary manslaughter after he argued with his girlfriend, wrestled a gun from her, stepped back, and shot her.
And the last Chicago police officer to stand trial for fatally shooting someone is Gregory Becker, from 1995. Becker, who was off-duty, and a homeless man got into an altercation. According to court records, both men began to struggle over Becker's gun, and it fired, striking the homeless man in the head. Becker was convicted of involuntary manslaughter, armed violence, and official misconduct in 1997 and sentenced to 15 years in prison. The involuntary manslaughter and armed violence convictions were later overturned on appeal. He got a new trial, where he pleaded guilty to armed violence and was not convicted on involuntary manslaughter. He was released because he already served nearly four years in jail.
After the judge's decision to acquit Servin, Boyd's supporters gathered outside the courthouse to criticize Alvarez and Porter. "I thought maybe the judge would grow a heart, but just like the Tin Man, he never had one," Sutton said outside the courthouse.
But, Sheppard said, some of that criticism toward Porter is misplaced. "They're pointing fingers at the state's attorney's office because they hold the discretion of the charges," he said. "It took a lot of guts to do what the judge did."
Lawyers and family are not the only Chicagoans calling out Alvarez. The Chicago Alliance Against Racist and Political Oppression said they hand-delivered a letter to Alvarez expressing concern over the way her office conducted Servin's prosecution.
"We, Advocates from the city of Chicago, have been observing the trial in the courtroom, and we believe the State's prosecutors are deliberately trying to engineer a verdict of 'not guilty.'
"Perhaps our sophistication does not rise to the level of a trained attorney but as professionals, we cannot discern the subtle nuances in your strategy and believe your offices are failing the family of Rekia Boyd," the letter read.
Chicago Sun-Times columnist Mary Mitchell wrote that Alvarez has to "take responsibility for this botched prosecution by acknowledging her mistake. Her flawed strategy allowed Servin to get off on a technicality, and robbed Boyd's family of justice."
Since Servin cannot be charged by the state again in this incident, Boyd's family said they've tried to turn to the U.S. Department of Justice. Servin could only be prosecuted if the federal government conducts its own investigation and decides to charge him in the shooting of Boyd.
Sutton said he has asked the Justice Department to investigate both the shooting and Alvarez. The Justice Department did not immediately respond to request for comment.
"It ain't over," Sutton said after the acquittal outside the courthouse. "We all know it's murder."