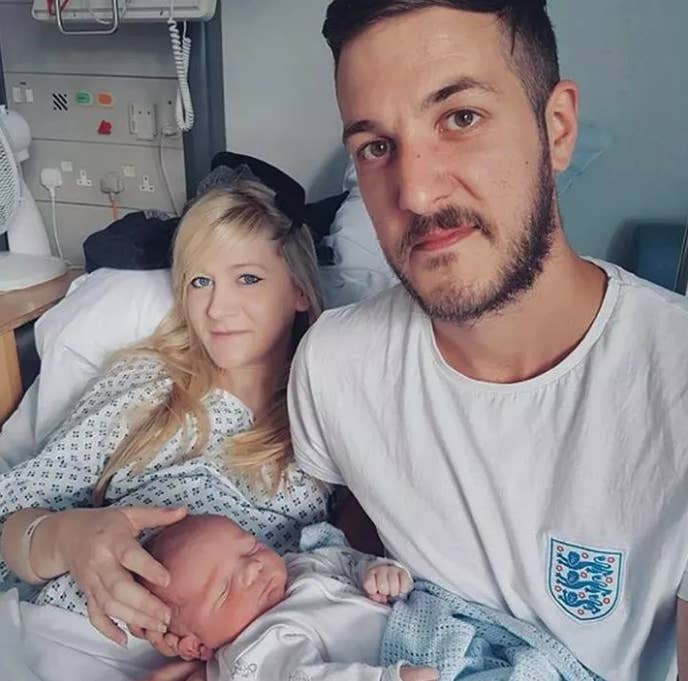 Charlie Gard — the 11-month-old terminally ill baby who was at the center of a legal battle over whether his life support should be turned off — died on Friday, the boy's parents announced, according to multiple media reports.
Earlier this week, parents Connie Yates and Chris Gard ended their months-long legal campaign to take their son to the United States for experimental treatment.
In a statement carried by the Guardian newspaper, Yates said: "Our beautiful little boy has gone, we are so proud of you Charlie."
Charlie suffered from a rare form of mitochondrial disease, which causes muscle weakness and irreversible brain damage. Doctors said Charlie was unable to see, hear, move, cry, or swallow since he was 8 weeks old.

But the boy's parents had fought against a decision by Great Ormond Street Hospital in London to turn off Charlie's life support machine, raising the money they needed for the experimental treatment in the US.
President Donald Trump and even the pope also publicly supported their case and called for more to be done to prolong the boy's life.
"If we can help little Charlie Gard, as per our friends in the UK and the Pope, we would be delighted to do so," Trump tweeted on July 3.

However, a series of judges said — based on specialist doctors' assessments — the boy had no chances of survival. And on Monday, the barrister representing the parents said they had accepted that it is "too late" for the baby.

"This is one of the hardest things that we will ever have to say and one of the hardest things they we will ever have to do, which is to let our beautiful little Charlie go," Chris Gard said earlier this week.
On Thursday, Charlie was moved transferred to a hospice, where he was taken off life support. Charlie would have turned 1 next week.
UK Prime Minister Theresa May tweeted her condolences to the Gard family.
The pope tweeted that he is praying for Charlie's parents.