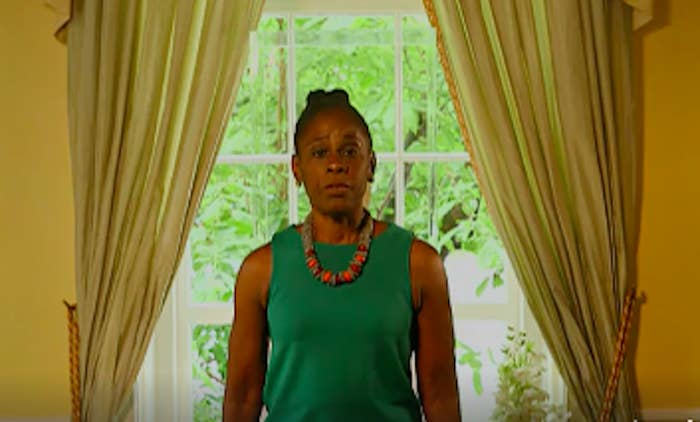 New York City Mayor Bill de Blasio and his wife Chirlane McCray and others honored the survivors of rape with a reading of the statement a 23-year-old woman read in court to a Stanford University swimmer convicted of sexually assaulting her:
Last week, Brock Turner, 20, was sentenced to six months in county jail for sexually assaulting the unconscious woman behind a dumpster on the Stanford campus after a fraternity party in 2015.
Turner had faced a maximum 14 years in state prison, but the judge sentenced him to six months, contending that a longer sentence would have "a severe impact on him."
Following the sentencing, the survivor of the assault read a powerful statement directed at Turner detailing the "severe impact" the assault had on her.
The woman's courtroom statement generated a lot of public support, and not just from De Blasio and his wife.
Mariska Hargitay, of Law & Order: Special Victims Unit fame, praised the victim's bravery.
She and cast of Girls also posted a video advocating for more supportive environment in which victims of sexual assault can come forward.
What should happen to the judge in this case?
LD: I think this judge, and any judge presiding over a case like this, should be forced to receive an education on the impact an assault has on the rest of the life of the survivor.

What's your reaction to the "severe impact" justification for the sentence?
LD: All I can think about is the severe impact assault has on the life of the victim — it reverberates throughout their experience, for the rest of their lives. The dangerous and delusional near sightedness of viewing an athlete's future over a woman's well being shows just how far we have to go in our understanding of sexual assault and the culture that allows and even encourages it.
Should the letter the woman wrote be required reading for incoming college freshmen?
LD: The letter written by the survivor is stunningly wise, compassionate and clear sighted. She has turned her pain into a gift for other survivors and that is our highest human purpose. She amazes me.

Is there anything you would like to say to the woman who wrote the letter?
LD: I want to thank the woman who wrote this letter — for what she has given to our national dialogue and for what she's given to me as a survivor. The experience of healing from sexual assault is a lifetime process, ever changing and always alive, and she will be a beacon for so many.
— Doree Shafrir contributed reporting