Boko Haram Reportedly Kidnaps More Than 100 People
The attack happened on Sunday in northern Nigeria, according to CNN.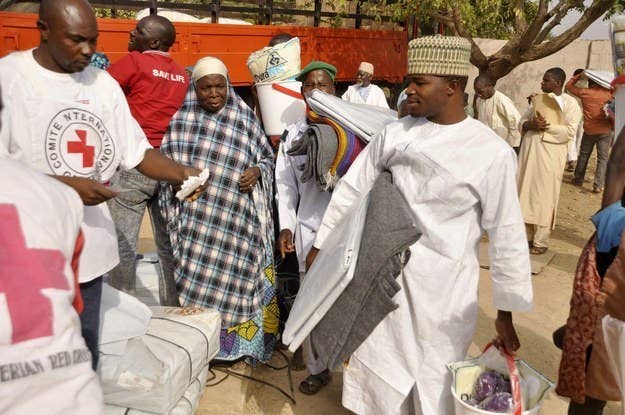 Members of Boko Haram have reportedly kidnapped more than 100 women and children and killed more than 30 people in Nigeria.
Local officials and residents told CNN that gunmen in pickup trucks attacked the village of Gumsuri in northeastern Nigeria on Sunday. Telecommunications towers have reportedly been disabled from previous attacks, hence delaying the information from emerging, according to Reuters.
"They gathered the women and children and took them away in trucks after burning most of the village with petrol bombs," a local government official told CNN on the condition of anonymity.
According to locals, the Boko Haram insurgents attacked the village from two directions. Some residents who managed to escape fled to Maiduguri, a survivor told the BBC.
Boko Haram has terrorized Nigeria for years. In April of this year, Boko Haram militants kidnapped 300 girls, while in August, the group reportedly took 100 men and boys from northern Nigeria.