A billboard in Arabic text reading "Donald Trump can't read this but he's afraid of it" appeared on a Michigan highway on Monday.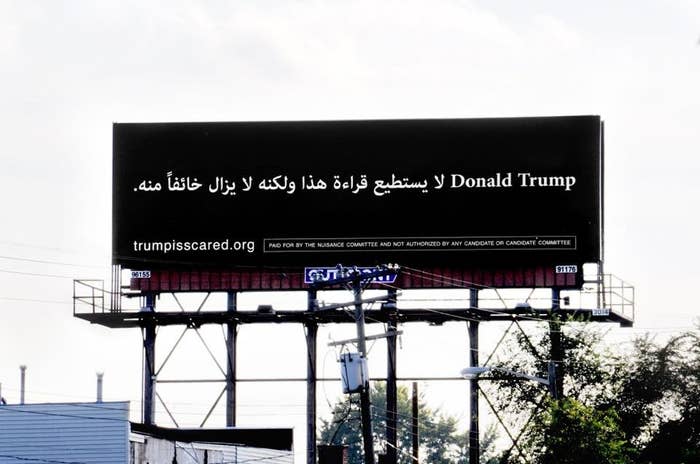 The billboard was paid for the Nuisance Committee, a super PAC started by the creator of the game Cards Against Humanity.

A spokesperson for the group said the billboard went up in Dearborn because of the area's large Arab-American population.
"Michigan is a swing state so we wanted to motivate this group of people to be heard," spokesperson Melissa Harris told BuzzFeed News.
Harris said the billboard cost $4,850 and that it will remain on Interstate 94 through the election.

"We feel like [the billboard] is not insulting, it's not derogatory," Harris said. "It's clever."
The billboard also includes a link to a website detailing Trump's past statements on Muslims — including a ban on all Muslims from coming to the US.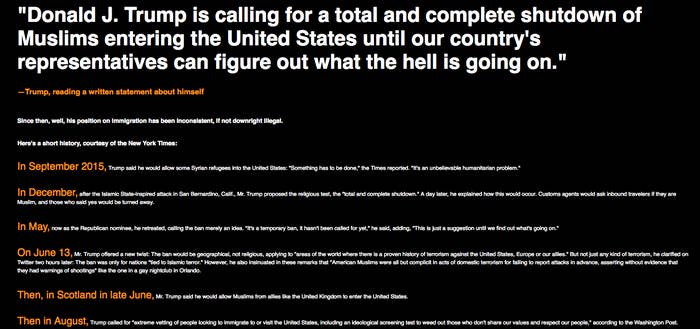 "We came up with it because we believe that Donald Trump's hateful rhetoric is not based on reality," Harris told the Detroit Free Press. "And we think that irrational fear is what's driving his anti-immigrant message."