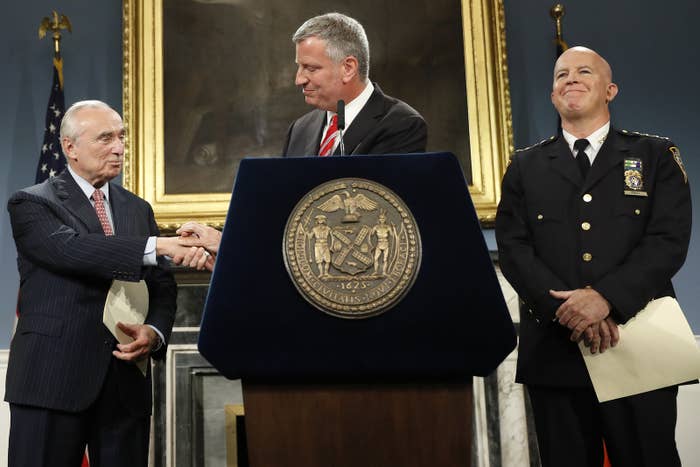 NYPD Commissioner Bill Bratton — perhaps the most notable and recognized police official in the United States — said he is resigning in a surprise announcement Tuesday.

Mayor Bill de Blasio announced that Bratton will retire as the top official of the NYPD in September. Bratton recently told the New York Times that he would resign after 2017.
Bratton, who will be joining the private sector, will be replaced by Chief of Department James O'Neill, who "burns with a passion to keep making things better," de Blasio said.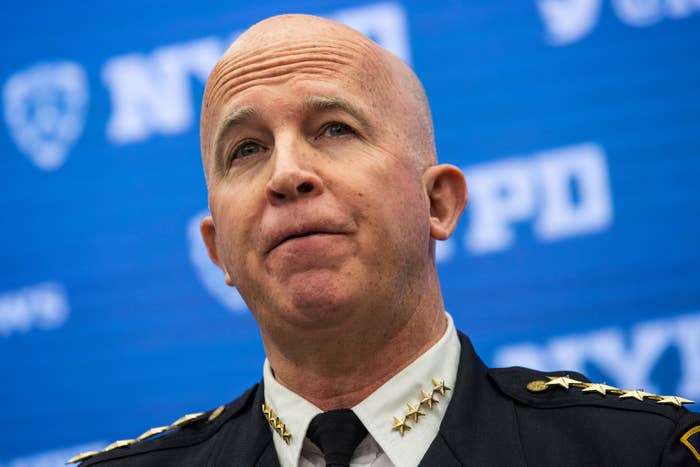 "Those who know me know I love being a cop," O'Neill said. "I love this uniform and what it stands for."
Carlos Gomez will replace O'Neill as Chief of Department.
De Blasio, who hand-picked Bratton to lead the NYPD for the second time following his election in 2014, praised the outgoing commissioner saying, "we will never forget or fail to honor the achievements of Bill Bratton."
The mayor applauded the commissioner for his work in driving down crime and improving community relations.
Bratton, who called himself "a proud adoptive son of this great city," said now is the time for him to move on from the department.
"I try to leave every place with the bus heading in the right direction," Bratton said. "With the right people on the bus, and two, three people to drive that bus."
Bratton did not specify what his new job is.
A federal corruption investigation has recently rocked the NYPD and City Hall. In April, four high-ranking police officers were disciplined in the probe. The officers allegedly accepted bribes — including in the form of free meals and international trips — from a wealthy businessman.
The NYPD started an investigation with the Internal Affairs Bureau at the end of September 2013. In early 2014, the FBI and Department of Justice began their own investigation, and the organizations consolidated their reviews.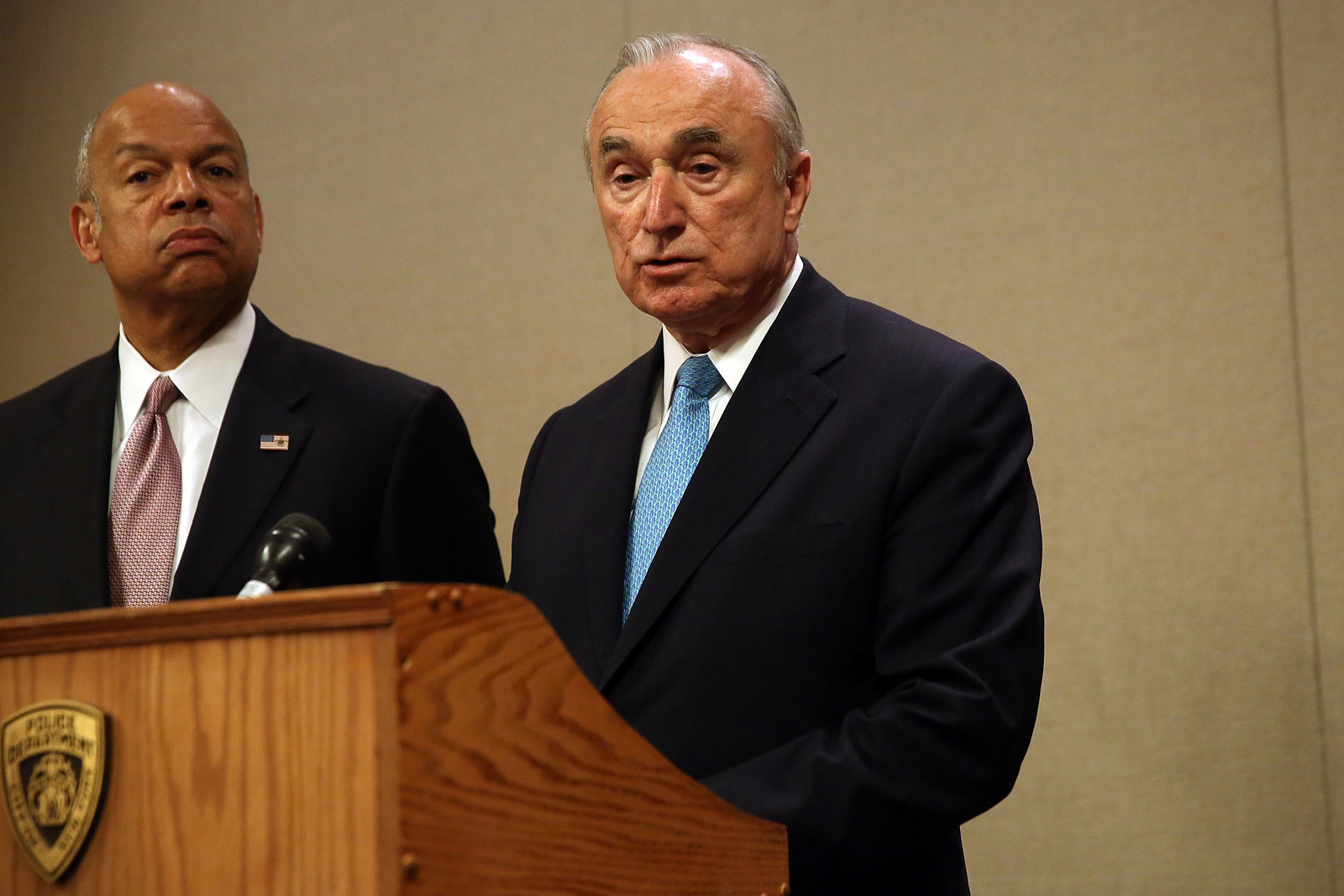 At the center of the scandal are Jona Rechnitz, a real-estate investor, and Jeremy Reichberg, a community leader. Both served on de Blasio's inauguration committee in 2013 and made campaign contributions.
De Blasio's campaign took $9,900 in contributions from Rechnitz, while de the mayor's nonprofit organization, the Campaign for One New York, recieved $50,000 from him, according to the New York Post.

The investigation concluded some top-ranking NYPD officials accepted free meals, trips, and other benefits in exchange for favors to Reicnitz and Reichberg.
Also, more recently, a black state assemblyman said he was roughed up by the NYPD during an altercation at a Bronx housing development.

Michael Blake visited the Morris Houses in Claremont Village in the Bronx last weekend — the area he represents in the state Assembly — when he encountered a woman handcuffed and another woman and a man arguing with a police officer, according to the New York Daily News.
When Blake approached, the police officer grabbed him and shoved him against a gate, according to the Daily News. Police claimed that Blake put his hand on the officer's shoulder from behind, but Blake said he does not remember doing that, adding that he wanted an apology from Bratton.
Bratton refused to apologize for the incident.

"There will be no apology forthcoming from me," Bratton said after he met with Blake. "I have no reason to believe that the officer behaved in a significantly inappropriate manner."
Bratton, 68, grew up in Dorchester, Massachusetts and began his career as a beat cop in Boston in the 1970s and worked his way up to commissioner of the Boston Police Department in the early 1990s.
He served as New York City's police commissioner in the 1990s under mayor Rudolph Guiliani and is credited for fighting and reducing crime in the city.
He then went on to serve as chief of the Los Angeles Police Department from 2002 to 2009.
He returned to New York City in 2014 to serve under Bill de Blasio, promising to improve community relations between the police and New Yorkers.
Police Benevolent Association president Patrick Lynch thanked Bratton for his service.
"We hope that Chief O'Neill will make supporting and protecting police officers on the street his first priority when he assumes his new role," Lynch said in a statement. "We look forward to working with him to make sure that New York City police officers are fully supported, with the fair compensation, staffing, equipment and training that we need to protect all New Yorkers."
Reverend Al Sharpton said he has "mixed feelings" on Bratton's resignation and that the new commission will need to meet with community and civil rights leaders.