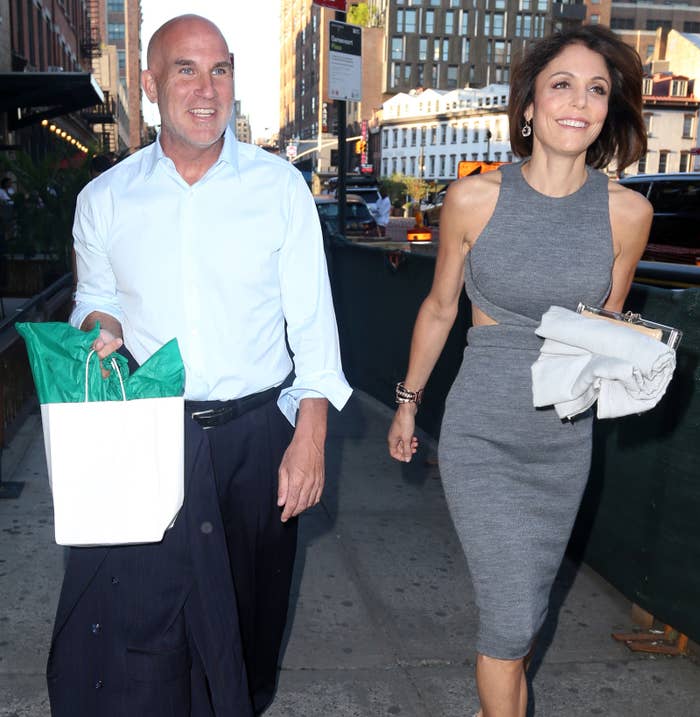 The Real Housewives of New York City star Bethenny Frankel's on-off boyfriend, Dennis Shields, was reportedly found dead of a suspected overdose Friday morning in an apartment at Trump Tower.

The New York Police Department did not confirm Shields' identity but confirmed that a 51-year-old man was found unconscious inside Trump Tower and was pronounced dead shortly after 10 a.m.
The death is still under investigation but an NYPD spokesperson told BuzzFeed News that it is being looked at as a possible overdose.
A spokesperson for the Manhattan medical examiner's office confirmed that a man named Dennis Shields was found dead this morning. The spokesperson would not elaborate on the cause of death.
The New York Post, citing an unnamed source, identified Shields as Frankel's on-off boyfriend. The paper reported that Shields believed he was overdosing on prescription pills and instructed his assistant to administer Narcan around 9 a.m.
Frankel did not immediately respond to a request for comment. The Skinnygirl mogul and Shields began dating in 2016 and have had an on-again, off-again relationship ever since, according to People.
"I've been with someone on and off for years," she said in an interview with Steve Harvey. "It's like a partnership where if we're not being teammates and it's not working and one man is down, then the other man is down. We're trying to really kind of be good partners and be good teammates. ... If both people aren't happy about it but slightly uncomfortable and giving up something or giving in [to] something, it doesn't work. So both partners have to say, 'All right, I'm in it for this.'"
"And I think we might be at that point, believe it or not," she told People. "I haven't said that to anyone yet."