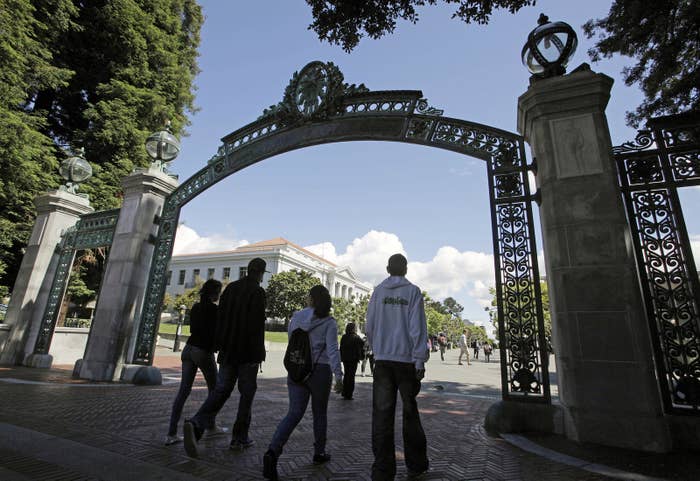 The University of California, Berkeley, is arguing that a lawsuit filed by three women who claim the school mishandled reports of their sexual assaults should be dismissed – because the women weren't victimized again.

In June, Sofie Karasek, Aryle Butler, and Nicoletta Commins — now all former students — filed a lawsuit claiming they each reported being sexually assaulted to the school, and that the university failed to adequately respond to the allegations. Karasek and Commins both said they were assaulted by fellow students. Butler claimed she was assaulted during a university-sponsored trip to Alaska by a member of the research facility she was working for.
They alleged Berkeley violated federal and state anti-discrimination laws and failed to "warn, train, or educate" the plaintiffs about "how to avoid [risk of sexual abuse]." The women also claim the school committed fraud by telling that Berkeley "was safe and that students only experience a minimum amount of sexual violence." (The suit was originally filed in state court and was moved to federal court.)

In September, Berkeley filed a motion to dismiss the case, arguing that because the women did not experience any further abuse once they reported being assaulted, the school is not liable for violating Title IX – a federal law from 1972 that requires colleges respond "promptly and effectively" to sexual violence and harassment.

"[B]oth Karasek and Commins allege a single instance of assault that was not repeated after UC was made aware of the incident," the filing reads. "A failure to allege subsequent harassment is fatal to a Title IX claim."

The motion added, "a Title IX claim must be dismissed if there is no allegation of any further harassment, either as a direct result of the university's conduct or due to a liability or vulnerability that arose from the university's conduct."
Berkeley – along with more than 100 other colleges nationwide – has been under investigation by the U.S. Department of Education's Office for Civil Rights for how they handle reports of sexual assault since May 2014. And last year, 31 former students and alumni filed federal complaints against the college, claiming the school did not adequately respond to sexual assaults.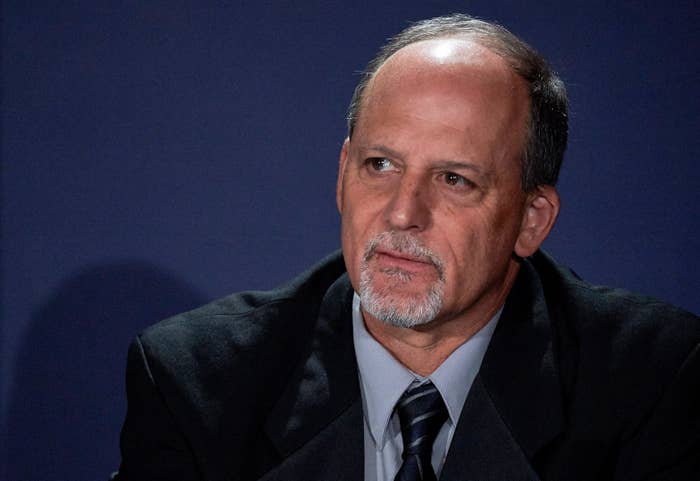 This week, famous Berkeley astronomer Geoff Marcy resigned from his tenured position, after BuzzFeed News first revealed that a university investigation found he violated the school's sexual harassment policies several times between 2001 and 2010. Four women alleged that Mercy repeatedly engaged in inappropriate physical behavior with students, including unwanted massages, kisses, and groping.
In response to the allegations against Marcy, University of California President Janet Napolitano on Thursday announced the creation of a special joint committee to examine UC policies and procedures in regards to allegations of sexual harassment.
Napolitano said she wants the committee to assess how universities investigate, and adjudicate reports of sexual assaults involving faculty. The committee will have to report recommendations no later than Feb. 29, 2016.
In the case of Karasek, Butler, and Commins, Berkeley's motion focuses on the interpretation of the phrase "deliberate indifference" – the bar by which a university could be found in violation of Title IX.
Berkeley argued that the plaintiffs "have not alleged conduct by UC that rises to the level of deliberate indifference." The school added that the women "have not adequately alleged that any conduct by UC caused them to undergo harassment or made them vulnerable to it."
In a response filed last week, the women's lawyers referenced a 2005 Supreme Court ruling that recognized Title IX as "broadly worded."

"A finding of deliberate indifference can be based on institutional behavior that predates and/or postdates the subject of sexual assault," the response to Berkeley's motion to dismiss argues.
"Our argument is that [the plaintiffs] were all made vulnerable by being forced to be on campus with their assailants," Alex Zalkin, one of the attorneys for the women, told BuzzFeed News. "They were forced to live with the fear of running into their assailant at any time."
"Sit back and think about what they're saying for a minute," Zalkin said. "You have a rapist that rapes a student and as long as he doesn't rape the same student again, there's no liability for the failure to respond to the first rape. Just from a public safety point of view, this policy doesn't make sense."
"You have a rapist that rapes a student and as long as he doesn't rape the same student again, there's no liability."
"You can have a perpetrator that rapes one victim and goes on to rape every single girl on campus, as long as he doesn't rape the same person twice, they're saying everyone is okay, there's no liability," Zalkin added.

Janet Gilmore, a spokeswoman for Berkeley, told BuzzFeed News that while the university is committed to exceeding all federal guidelines to "stop, remedy, and prevent" sexual violence on the campus, "the Supreme Court has established very specific standards for legal liability under Title IX."
"The university's motion points out that the plaintiffs' lawsuit fall far short of those standards," she added.
The women's response also references a 2011 letter from the federal Department of Education — also called the Dear Colleague letter — reminding schools of their responsibilities to take immediate and effective steps to respond to reports of sexual assault as part of compliance with Title IX. The letter states that schools are required to take immediate action to eliminate the harassment and prevent it from happening again.

The university claims that even if everything the plaintiffs are claiming is true – that the university did not respond promptly and that school officials failed to contact them about the progress of the investigation – the evidence is still not enough to prove Berkeley acted with deliberate indifference.
Wendy Murphy, a lawyer and professor of sexual violence law at New England School of Law, said that courts can interpret "deliberate indifference" differently.
Some courts interpret deliberate indifference in regard to the specific victim, she said. Others courts view it "systematically" – essentially asking if the university took adequate measures to protect the entire school community as a whole.
Murphy said she agrees with the latter view. "Under civil rights law," Murphy said, "it's not an injury to the individual but injury to the community."
A hearing has been scheduled for November for a judge to rule on the motion.