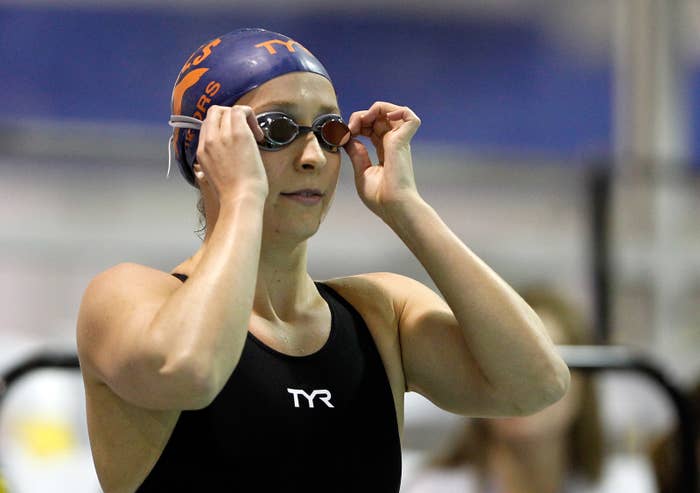 A day after accusing her former swim coach Sean Hutchison of sexual abuse, Olympian Ariana Kukors penned a first-person essay detailing the misconduct she endured starting at age 16.

Kukors, 28, came forward with her story the day after authorities searched Hutchison's Seattle home for evidence he took sexually explicit photos of Kukors when she was a teenager. Kukors' lawyer said computers and phones were seized for examination.
Kukors, a Seattle native, said her former coach began grooming her — a term used to describe when a perpetrator gains a victim's trust and breaks down their defenses — when she was a 13-year-old training at King Aquatic Club in Washington state.

Hutchison disputed Kukors' allegations, saying he never abused the athlete or did anything that was not consensual.
"I absolutely deny having any sexual or romantic relationship with her before she was old enough to legally make those decisions for herself. Prior to that time, I did nothing to 'groom' her," Hutchison said in a statement sent by his lawyer, Brad Meryhew.

"Her younger sister also lived with us for several months and her mother was a regular visitor to our home," the statement says. "I deeply regret that she would make these wild allegations all these years later."
In her essay, Kukors details her love for the sport, how she began swimming at age 5 with her two sisters, and how she "poured everything into [her] training," which led to her breaking a world record and competing in the 2012 Olympics. Her success came with a price, she said. She said Hutchison emotionally and verbally abused her, including calling her selfish for choosing to compete in the London Olympics.
She trained hard from a young age, and when she was 13 years old she was handed off to a new coach — Hutchison — who "was an up-and-coming coach with a great reputation and we were excited to have him."

Kukors went on to say that Hutchison was personable and charismatic, that swimmers "hung onto every word he said," and that his "grooming" started immediately.
He made all swimmers shake his hand after every practice, she wrote.
"A simple handshake, but it was a first step; contact," Kukors wrote, adding that Hutchison made athletes feel special by asking about their lives and their feelings.
When she turned 15 years old, Kukors got a cell phone and began texting with Hutchison.
"He made me feel special; the chosen one in some ways, both in and out of the water," she wrote. "And I was swimming better than ever."
One night after practice, while wearing sweatpants with her high school mascot's name printed on the side, Hutchison asked Kukors if she was wearing underwear. Kukors replied that she wasn't. She was 15 years old.

"I'll never forget the look on his face, it was almost mischievous as he was trying to gauge my response," she wrote. "From that point on, everything was different."
Kukors credits this interaction as the beginning of an extensive, abusive, and manipulative relationship that spanned nearly a decade.
When she was 16 years old and Hutchison was 34, the two talked all the time, she said, constantly texting. He had her sit on his lap when they were alone. He began kissing her in elevators and touching her over her clothes. He once made a paper ring and put it on her finger, telling her he wanted to spend his life with her.
That same year, she wrote, Hutchison would sit in the women's locker room and watch her shower. He told her he loved her. The sexual nature of their relationship began to overshadow all of her accomplishments in the pool, she wrote.
Kukors was now in her senior year of high school and was considered one of the top recruits in the country. She started researching and visiting potential colleges, including the University of Southern California, the University of Arizona, and the University of Georgia.
Hutchison told her that if she went to college she "should kiss [her] dreams of becoming an Olympian goodbye," and suggested she attend the nearby University of Washington.
While figuring out her college plans, Kukors said Hutchison's sexual pressure was becoming even more frequent.
"We did 'everything but,'" she wrote. "He was saving that until I was 18."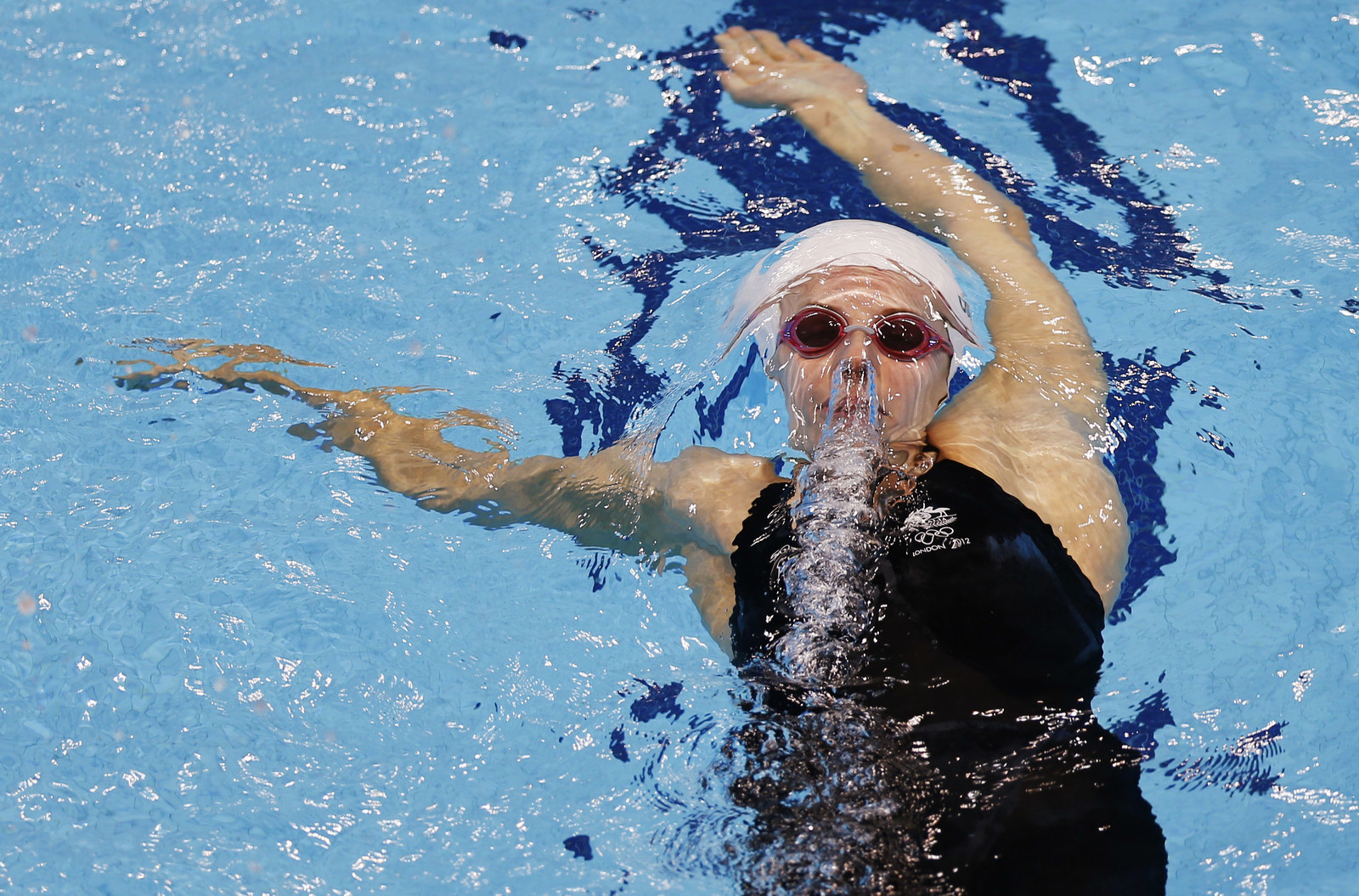 Once Kukors turned 18, she said Hutchison sneaked her into his room during an out-of-state swim meet to give her a "gift."
"I'll spare you the details, but the memory of that night will always haunt me," she wrote.

After Kukors started at the University of Washington, her swimming career was flourishing. In 2009 she broke a world record and won her first world championship.
"Swimming was, and always will be, the beacon of light that calls me home," she wrote. "Unfortunately, because of the success I was having in the pool, it only made my attachment to Sean stronger and he convinced me that I could only swim fast for him."

At the time, people in the swim world began to gossip about Kukors and Hutchison, wondering what happened behind closed doors.

"Looking back, I don't even recognize the young girl Sean so meticulously controlled and manipulated," she wrote. "I was lying to everyone around me."

When someone asked her about the rumors, Kukors said she lied and said they were not true.
"The truth was not an option, or so I believed," she wrote. "So I carried my web of lies with me, like a coat of armor."
In 2010 the Washington Post ran an article about Hutchison having an inappropriate relationship with a swimmer. Shortly after the article's release, Hutchison resigned his position as a US Olympic swimming coach.
USA Swimming in a statement to BuzzFeed News on Thursday acknowledged the organization conducted an investigation into the possible relationship, but that Kukors "unequivocally denied the existence of a romantic or sexual relationship."
In her essay, Kukors said the extent of the investigation was a minutes-long phone call in which she was asked 19 questions. She was scared, so she lied, she said.
During this time, Kukors said she had to endure Hutchison's verbal abuse, which increased after he left the Olympic team. Kukors said she used the pool and her sport to cope and that Hutchison said she was selfish for choosing to swim over him.
"He said he was tired of waiting for me, and was constantly belittling and controlling me," she said.

When Kukors made the 2012 Olympic team in June of that year — a career-long dream — she said she was scared of how Hutchison would react to the news.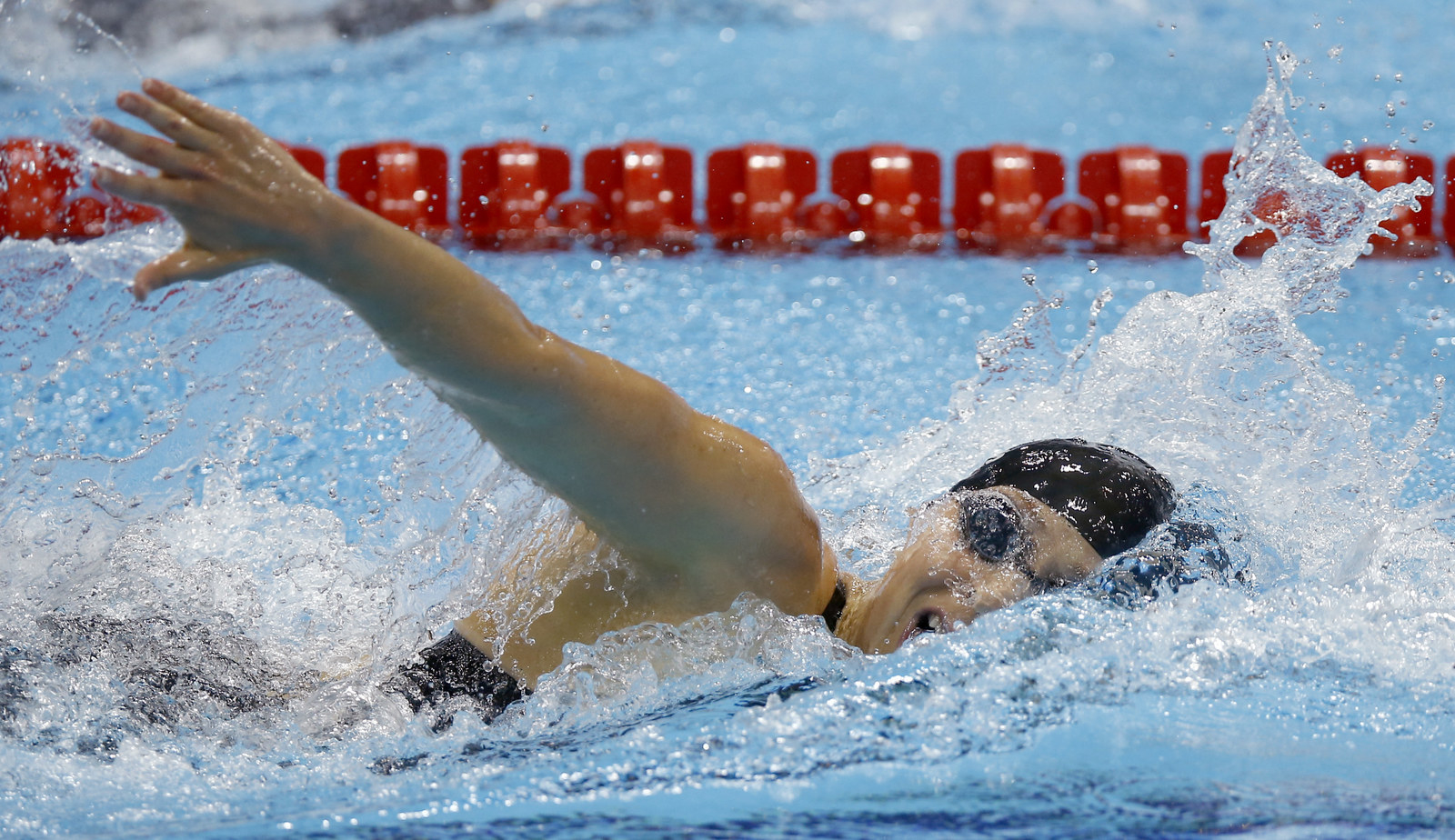 While in London for the Olympics, Kukors said she had to constantly check in on Hutchison and that he required her to send him naked pictures of herself every day. She tried not to have too much fun so he wouldn't yell at her.

Once her competitions ended after eight days — halfway through the Olympics —Hutchison made sure she was on the first flight home the next day, she wrote.
"There would be no closing ceremony for me and certainly no further bonding with my Olympic teammates," she wrote. "In Sean's eyes, I had been selfish enough, and it was time to come home."
After the Olympics, Kukors said she moved back to Seattle with Hutchison. During this period he yelled at her every day, she said.
"I was suffering and felt like a hostage in my own home while trying to get my own corporate career off the ground in Seattle," she said. One day, while Hutchison was out of town, Kukors said she packed her things, moved out, and ended the relationship.
Even after the breakup, Kukors said that Hutchison contacted her frequently to tell her he was growing and changing.
Kukors ultimately moved to California, where she now lives.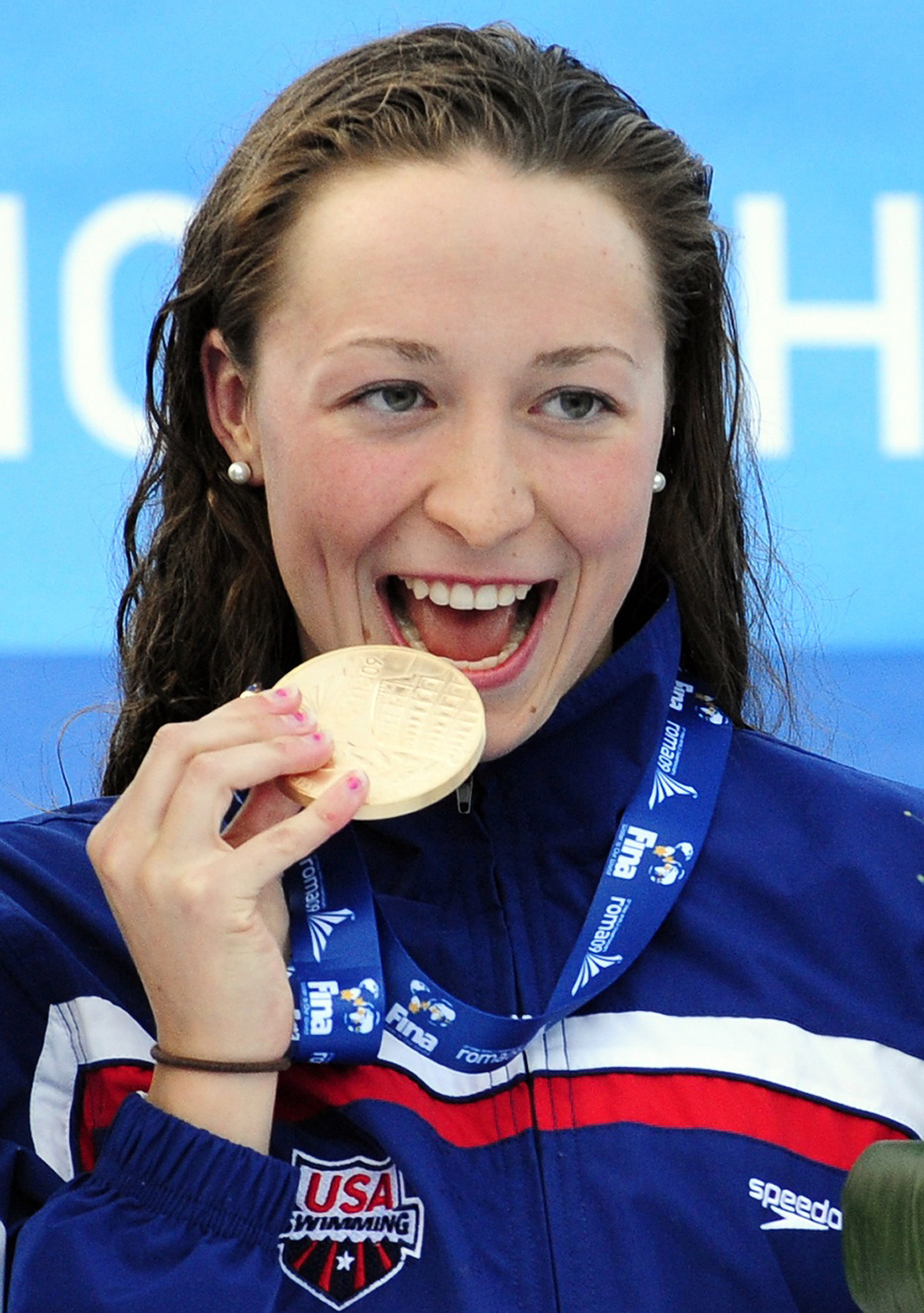 "I never thought I would share my story, because in so many ways, just surviving was enough," Kukors wrote in her essay. "I was able to leave a horrible monster, and build a life I could have never imagined for myself."

She said she is now sharing her story publicly to protect young girls and boys who might fall victims to manipulative adults.
"That they may not have to go through the same pain, trauma, horror, and abuse," she wrote. "That their parents, mentors, and guardians are better able to spot the signs of grooming and realize its tragic consequences before it's too late."
She said it is time to change how society talks about and responds to sexual abuse.
"And with all my heart, I hope that each and every abuse victim knows their story matters, it is important, and their voice will be heard whenever and however they choose to use it," she wrote.