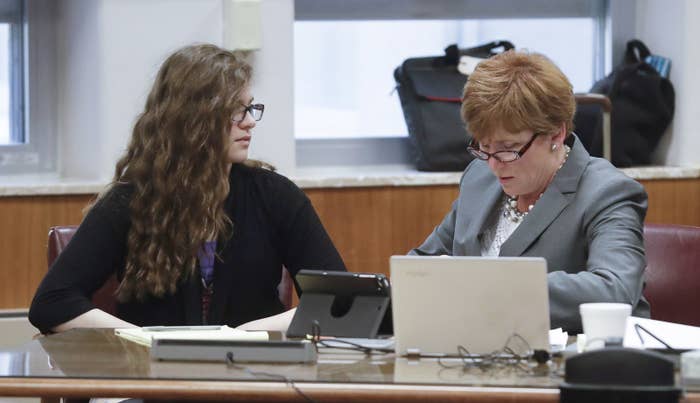 A Wisconsin teenager who pleaded guilty to helping stab her classmate in 2014 to impress the fictional character Slender Man was suffering from a "broken mind" that "caused her to lose touch with reality," her defense lawyers argued Tuesday.
Anissa Weier and her friend Morgan Geyser are accused of stabbing their classmate, Payton Leutner, 19 times to appease Slender Man, an internet boogeyman who is often photoshopped into the background of existing images. All three girls were 12 at the time of the attack.
Geyser has pleaded not guilty to attempted first-degree intentional homicide. Her trial is scheduled to begin in October.

But Weier, who was initially charged with attempted first-degree intentional homicide, pleaded guilty last month to a lesser charge of attempted second-degree homicide. Her trial, which began with jury selection Monday, will determine whether she was suffering from mental illness at the time of the stabbing and therefore not criminally responsible.
"Anissa was involved, that's not in doubt," attorney Joseph Smith told jurors, but added that due to her mental illness, she "lacked a substantial capacity to appreciate her conduct was wrong."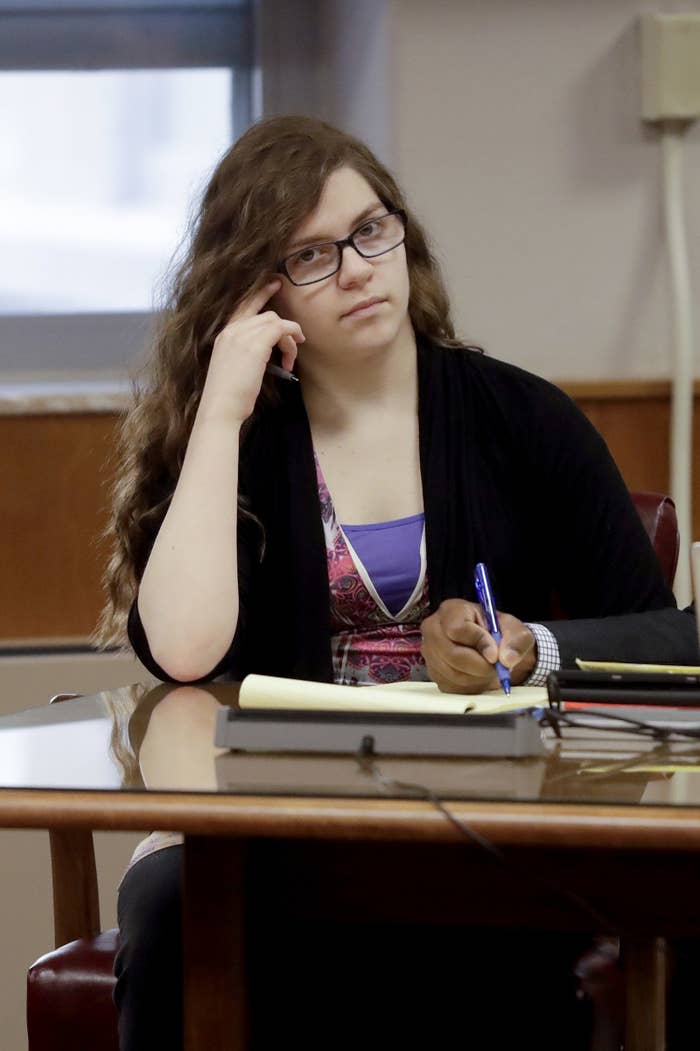 Smith said during opening statements Tuesday that Weier believed she and Geyser had to kill Leutner in order to become proxies of Slender Man, and that if they didn't, the fictional character would harm her family.

"I believed if I didn't go through with the plan, Slender Man would come and attack and kill myself, my friends, and my family, those that I care about most," Weier said in court last month.
Following the 2014 stabbing, Weier and Geyser planned to walk hundreds of miles to a mansion in the woods where they believed Slender Man lived.

They did not take with them enough food and water, Smith said. They had no money, no phones, and no map.
"Anissa's broken mind caused her to lose touch with reality," Smith told jurors. "Anissa was under the command and control of a delusional disorder."
Waukesha County Assistant District Attorney Kevin Osborne told jurors that Weier knew she and Geyser were committing a crime because the initial plan was for Weier to stab Leutner. But when Weier couldn't go through with it, she instead instructed Geyser to do the stabbing.
"They knew this was wrong," Osborne said. "They understood what they were doing was wrong."
In court last month, Weier said she "wanted it to be over with," so she instructed Geyser to "go berserk, do what you have to do."
If jurors find that Weier was mentally ill, she could face at least three years in a mental health facility. If they reject her lawyer's defense, she could spend 10 years or longer behind bars.

CORRECTION
Payton Leutner's first name was misspelled in a previous version of this post.