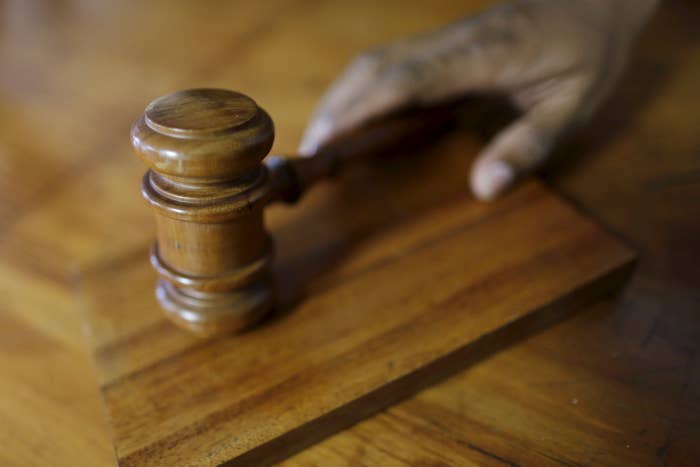 An Idaho man was sentenced to 120 days in jail for driving his pregnant teenage daughter to Missouri and having her marry the 24-year-old man who raped her.
According to Fremont County Idaho court documents, the father pleaded guilty to injury to a child last week and was ordered to spend time behind bars.
"I would note that the 120 days is approximately how long this vile face of a marriage lasted," Seventh District Judge Gregory Moeller told him at the sentencing according to the Idaho State Journal. "While you sit in jail, you will sit and think about the 120 days your daughter was in a wile farce of a marriage to a rapist because of you."
BuzzFeed News is choosing to not name the father to protect the identity of his 14-year-old daughter.
The teenage girl and the 24-year-old man first met because their families worked together.
According to court documents, they began having a sexual relationship in 2015. In August of that year, the pregnant girl's father drove them to Kansas City, Missouri — where underage marriage is legal — to marry.
The father arranged for the wedding to happen believing that a man must marry a woman he gets pregnant.
The girl then lived in Missouri with the 24-year-old man for four months before she miscarried. She subsequently returned to Idaho where her mother filed for the girl's marriage to be annulled, according to the Idaho State Journal.
The 24-year-old man admitted to having sex with an underage girl and was sentenced to 15 years in prison in September 2015.