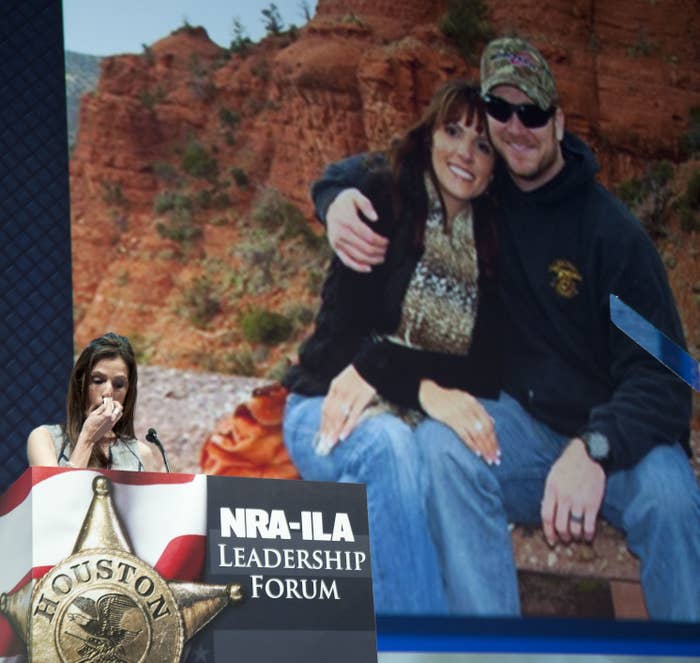 Former Navy SEAL Chris Kyle — whose life and achievements were depicted in the 2014 film American Sniper — exaggerated his military record, according to documents obtained by The Intercept.

Known as the deadliest sniper in U.S. military history, Kyle died in 2013 after a military veteran shot him. His autobiography, American Sniper, described the honors he was awarded for his military service. In the book, which was later adapted for a blockbuster film starring Bradley Cooper, Kyle claimed to have retired with two Silver Stars and five Bronze Stars, "all for valor."
But according to documents obtained by The Intercept, Kyle only earned one Silver Star and three Bronze Stars for valor, a record that was confirmed by Navy officials:
According to two current Navy officials, inaccurate information about Kyle's awards is also contained in his separation document, known in the military as a DD214, which usually reflects a veteran's official service record. Kyle's DD214 form, which lists two Silver Stars and six Bronze Stars with Valor among his decorations, also differs from the number of Bronze Stars with Valor — five — that Kyle listed in his book.
"The Navy considers the individual service member's official military personnel file and our central official awards records to be the authoritative sources for verifying entitlement to decorations and awards," Lt. Jackie Pau, a Navy spokeswoman, told BuzzFeed News in a statement. "The form DD214 is generated locally at the command where the service member is separated. Although the information on the DD214 should match the official records, the process involves people and inevitably some errors may occur. "

An unnamed Navy officer reportedly warned Kyle that the description of his medal count was wrong before his autobiography was published. And one of Kyle's former commanders advised him to fix the claim of having two Silver Stars — the third highest military decoration — before the book was published, The Intercept reported.