Dylann Roof Allegedly Uttered Racial Slur At Church Shooting Witness
Meanwhile, Dylann Roof's father and uncle contacted the Charleston Police Department and identified him as the shooter, according to court records released Friday.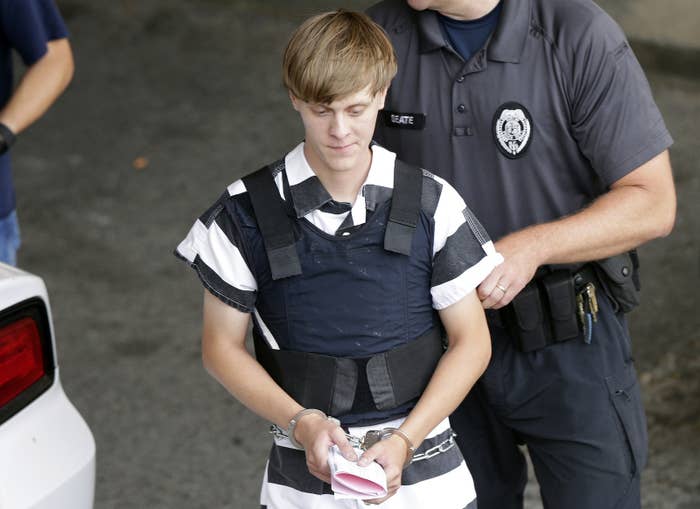 Dylann Roof, charged with fatally shooting nine people at a historic Charleston, South Carolina church on Wednesday, allegedly stood over a witness to the massacre and uttered a "racially inflammatory statement," according to the warrant issued by the Charleston Police Department.
The warrant provided new details of what happened inside the church Wednesday night. Roof entered the Bible study room from the side door of the church around 8 p.m wearing a gray long sleeve shirt and a fanny pack.
After approximately an hour of studying, he stood up and fired shots at the parishioners, fatally striking nine people. All victims were struck multiple times.
When Roof exited the church, he was still carrying his handgun, the documents said. His father and uncle contacted the Charleston Police Department and "positively identified the defendant and his vehicle as those they saw in the photographs" taken by surveillance cameras, the warrant said.
The father also told investigators that his son owns at .45 caliber gun, which matched the shell casings found at the scene, according to the warrant.
Read the full warrant:
Download PDF