Pope Francis' Comments Celebrated By Animal Lovers
The leader of the Roman Catholic Church made the comments last week in the Vatican.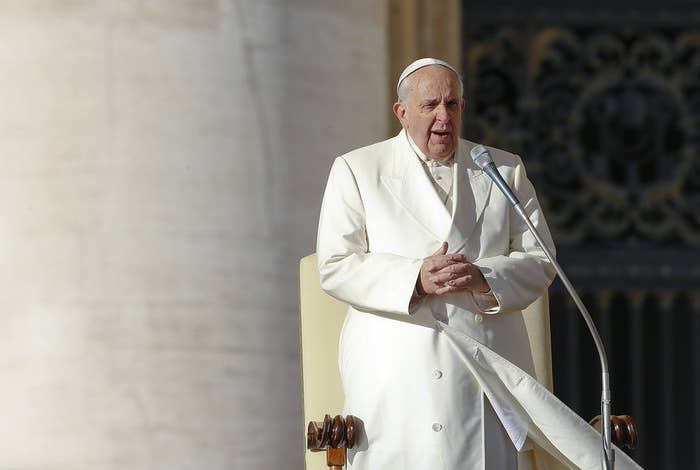 Pope Francis scored points with animal activists and pet owners this week by making comments that seemingly revealed his openness to the idea of pets in heaven, according to a report in the New York Times.
Animal rights activists applauded the statement. "PETA Christian is deeply touched and encouraged that Pope Francis has acknowledged that other species are called along with human beings into eternal life with Christ," PETA Director of Christian Outreach and Engagement Sarah Kind said in a statement to BuzzFeed News. "We hope that this papal announcement will encourage all followers of Jesus to remember that although their afterlife will be paradise, animals raised and killed for food endure hell on Earth."
Catholic theology has traditionally taught that animals do not go to heaven because they do not have souls.
An earlier version of this story attributed comments to Pope Francis that were actually made by Pope VI. According to Vatican Radio, Pope Francis actually said, "the Holy Scripture teaches us that the fulfillment of this wonderful design also affects everything around us." The comment was made to a general audience at the Vatican.