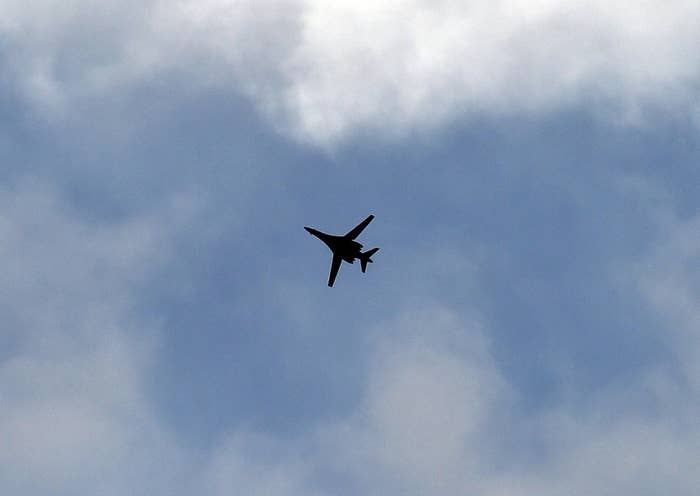 A U.S.-led coalition airstrike in the town of al-Qaim, near Iraq's border with Syria, killed at least 17 ISIS militants, Al Arabiya reported.
An unnamed hospital source told the news outlet that 29 militants were wounded in the airstrike and that some were being treated across the border in Syria. At least nine civilians were also injured in the attack.
The U.S.-led coalition has completed hundreds of airstrikes in Iraq and Syria since launching a campaign against ISIS last year.
This is a developing story. Please check back for updates.