This is Emily Waggoner, a web designer based in Boston who grew up in Raleigh, North Carolina.
Waggoner said she was "devastated and depressed" when her home state passed House Bill 2, which restricts single-sex public restrooms and public locker rooms to people of the same sex on their birth certificate and bans transgender students from school restrooms that correspond with their gender identity. (In addition, it overrode several other local LGBT non-discrimination laws.)
"When it passed, I was reading through comments on Facebook and there was so much negativity and hate, it was terrible," she told BuzzFeed News on Monday.
While she no longer lives in North Carolina, Waggoner said she still has a lot of friends who are trans and are directly affected by the legislation.
Waggoner, whose partner is trans, said she became inspired by local small businesses that posted support for the transgender community in Instagram photos.
So on Saturday, Waggoner decided to map the businesses that said they were a safe space for trans people — it currently has more than 60 locations.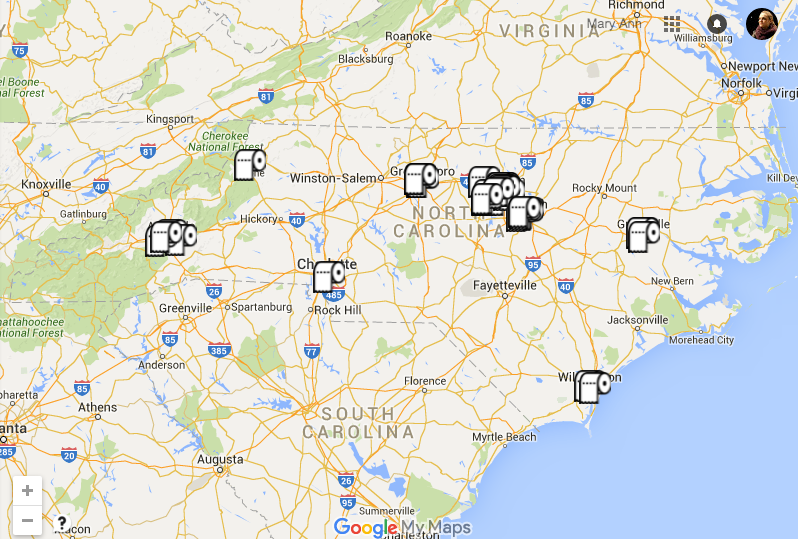 The map — which has been viewed more than 15,000 times and is being shared on Twitter — will be continuously updated as Waggoner receives more submissions. She told BuzzFeed News she is receiving about four entries an hour.
Waggoner said she needs explicit proof that the establishment is a true ally of the trans community before adding it to the map.
"The social proof is important to be added, whether they tweeted defiance of HB2, or posted a picture of an all-gender bathroom sign," she said, adding that she's aware not all businesses have a social media presence.
"They can send me a mission statement, or their anti-discrimination policy to make sure they're truly an ally," she said.