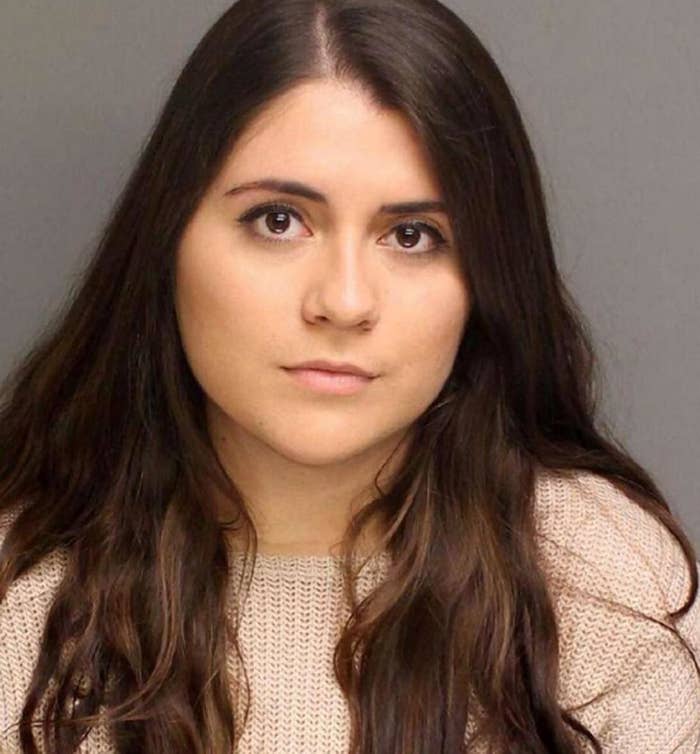 An 18-year-old woman was charged with falsely reporting she was raped by two men, months after one of them — a Sacred Heart University football player — was was kicked off the team and withdrew from the Connecticut college.
On Wednesday, Nikki Yovino was charged with second-degree false reporting of an incident and tampering with or fabricating physical evidence, Capt. Brian Fitzgerald, of the Bridgeport Police Department, said in a statement.
In October 2016, Yovino told police she was sexually assaulted at a Sacred Heart football party when two men pulled her into a bathroom in the basement of a house and took turns sexually assaulting her. One of the men was a Sacred Heart University student and member of the football team, police said. The other man was a former Sacred Heart student.
Both men admitted having sex with Yovino, but told police it was consensual, according to the Connecticut Post.

As the investigation continued, police said they received information — including new witness accounts, text messages, and cell phone video — that contradicted Yovino's initial statements.
When a detective questioned Yovino about inconsistencies in her story, she admitted she made up the accusation against the two student-athletes as a way of gaining sympathy from another man she was interested in, according to the arrest warrant affidavit obtained by the Connecticut Post.
"She admitted that she made up the allegations of sexual assault against (the football players) because it was the first thing that came to mind and she didn't want to lose (another male student) as a friend and potential boyfriend," the Connecticut Post reported. "She stated that she believed when (the other male student) heard the allegation, it would make him angry and sympathetic to her."
BuzzFeed News requested the affidavit, but was told it can only be viewed in person.
Yovino turned herself into police and was released after posting $150,000 bond. Her next court appearance is scheduled for March 3.

Yovino's lawyer, Mark Sherman, said that he has not yet been provided with police reports and video footage, but that he expects his client to plead not guilty.
"The details of what happened here will come out at the appropriate time during the court process," Sherman said in a statement.
A Sacred Heart University spokesperson told BuzzFeed News she could not provide a status of an individual student, citing federal law.
"Whenever there is any kind of incident at Sacred Heart University, we go to great lengths to ensure due process for all parties involved," the university's spokesperson Deborah Noack said in a statement. "The way that this particular case is playing out certainly demonstrates the validity of our procedures."