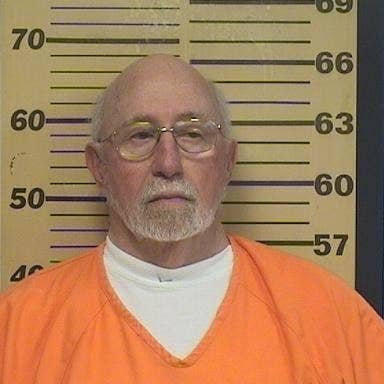 A 77-year-old man has been charged with felony rape after authorities in Ohio received two Snapchat videos allegedly showing him raping his 20-year-old stepgranddaughter.

Authorities arrested James Allen on Tuesday, hours after they received a phone call around 1 a.m. from a man in Texas requesting a welfare check on his female friend, Danbury Township Police Chief Michael S. Meisler told BuzzFeed News.
Officers checked on the woman, who was intoxicated but seemed fine. They didn't see anything strange, Meisler said, and felt satisfied that the woman was safe.

However, the individual from Texas contacted Ohio police again, telling them he received two Snapchat videos from his friend that showed her being assaulted. Officers then returned to the house and placed Allen under arrest.
Meisler said it is not clear if the woman recorded the video on purpose because she was intoxicated, but "she was able to capture the disturbing incident."
"The most upsetting thing about this is that this is her stepgrandfather," Meisler said. "He married her biological grandmother. He was the one who provided her with the alcohol that evening."
Allen is being held in lieu of $1 million bond.
Snapchat did not immediately respond to a request for comment.